---
---
Follow us here – Friday 12 November 2021
Celebrating innovation and entrepreneurship across New Zealand
Join us online right here from 9am to 5pm, Friday 12 November, to follow along as we celebrate stories of innovation and entrepreneurship from around New Zealand.
Celebrating Global Entrepreneurship Week, you'll read about and hear from some of the many entrepreneurs and organisations helping drive New Zealand forward across the country 2021.
Brave-hearted business owners, sizzling startups, and inspiring innovators – be inspired right here with stories, interviews and entrepreneur insights from the Innovation Nation 2021 Showcase!

---
Or follow on Social Media
Rather follow Innovation Nation on social media? We've got you covered!
Follow Innovation Nation on the day via your preferred social media platform to get more involved. Like, comment, share and give kudos to your favourite innovation stories!

---
From the Editor
A welcome from Richard Liew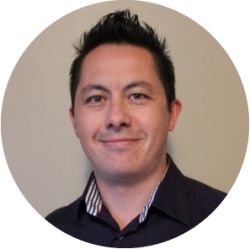 Once again this year, entrepreneurs in Aotearoa have been faced with the continuing disruption and uncertainty of the COVID-19 pandemic. But as you'll see below, innovation never sleeps.
And once again it has been an absolute pleasure for our team, working with so many entrepreneurs across a whole range of industries, to bring you the stories captured in Innovation Nation 2021. We have a wealth of entrepreneurial talent here in Aotearoa and know that these stories are just the tip of the iceberg!
A big thanks to my team, our supporters at MYOB, Chorus and GEN NZ, and obviously to all the awesome entrepreneurs and partner organisations in our innovation community who took part.
As you will also hear, our collective efforts at Innovation Nation really are helping support the next generation of Kiwi entrepreneurs with our Startup NZ scholarship programme well on track to help at least 100 New Zealanders begin their own entrepreneurial journeys in 2022. Kia kaha New Zealand!
---
Interview Schedule
Watch our interviews on the day and learn about entrepreneurship around New Zealand
9:00am Welcome and introduction from Richard Liew – Editor, NZ Entrepreneur Magazine
9:30am Marwan Jamal – Managing Director, Global Entrepreneurship Network NZ
10:20am Justine Gilliland – Chief Executive, Venture Taranaki
11:10am Heath Milne – Chief Executive, Development West Coast
12:00pm Sarah Fitchett – Innovation Programmes Lead, NRDA (Nelson Regional Development Agency)
12:50pm Nats Subramanian – Business Development Manager, CEDA (Central Economic Development Agency)
1:40pm Dorien Vermaas – Economic Development Portfolio Manager, Marlborough District Council
2:30pm Erin Wansbrough – Chief Executive, SODA
3:20pm Olivia Wensley – Chief Executive, Startup Queenstown Lakes
4:10pm James Pinner – Acting Chief Executive and Director Elevate Fund, NZ Growth Capital Partners
---
INTERVIEW: JAMES PINNER ROLE: CHIEF EXECUTIVE ORGANISATION: NZ GROWTH CAPITAL PARTNERS WEB: WWW.NZGCP.CO.NZ Innovation Nation is a series celebrating stories of innovation and entrepreneurship from around New Zealand. Innovation Nation proudly supported by:
---
Editor's Picks 2021
A selection of favourite innovation stories from 2021 as chosen by the Editor.
Find out which stories made our Editor's Picks for 2021 right here.
Thanks to our partners
Innovation Nation is made with help of the following organisations. Click to learn about their services for entrepreneurs.
---
View all the stories here
---
A medical technology company says it could save New Zealand's health system $100 million each year by stopping 1700 tonnes of medical waste going to landfills. Christchurch-based startup Medsalv has come up with processes for remanufacturing single-use medical devices so they can be safely reused. Single-use device remanufacturing is the practice of taking medical devices […]
Receiving a bag of specialty coffee in the mail each week is a welcome way to give your week a boost. That is one thing Ozone Coffee Roasters is doing as part of a focus on its core business since Covid-19 turned hospitality on its head. Dave Crampton spoke to company director Karla Gichard. Based […]
Acknowledgements
Innovation Nation is an NZ Entrepreneur Magazine and Startup NZ initiative.
Editorial Team
Michael Botur, Journalist
Erin Harrison, Journalist
Dave Crampton, Journalist
Katherine Blaney, Journalist
Renee Murphy, Journalist
Erin Westover, Subeditor
Richard Liew, Editor
Contact details
Richard Liew, Editor, NZ Entrepreneur Magazine Ltd
Email richardl@nzentrepreneur.co.nz
Key Partners
MYOB
Global Entrepreneurship Network NZ
Chorus
Ecosystem Partners
NZ Growth Capital Partners
WNT Ventures
Startup Queenstown Lakes
SODA Inc
GridAKL
Mahitahi Colab
UCE
Ministry of Awesome
Central Economic Development Agency
Development West Coast
Venture Taranaki
Marlborough District Council
Sprout Agritech
StatsNZ
The Editor would like to acknowledge the following individuals
Emma McMulkin, Hannah Short, Luke Henshall, Erin Wansbrough, Natalie McKeany, James Pinner, Katie Hickmer, Carl Jones, Sophie Kelly, Michelle Jordan, Justine Gilliland, Natacha Dunn, Olivia Wensley, Dorien Vermaas, Heath Milne, Sarah Fitchett, Rebecca Day, Jorja Bramley, Nats Subramanian, Andrea Innes, Ian Johnson, Fiona Hill, Aaron Rees, Marian Johnson, Dave Moskovitz, Marwan Jamal, Katherine Blaney.
Copyright NZ Entrepreneur Magazine Ltd 2021