It's The WAN for connecting flexible workers with accommodation
---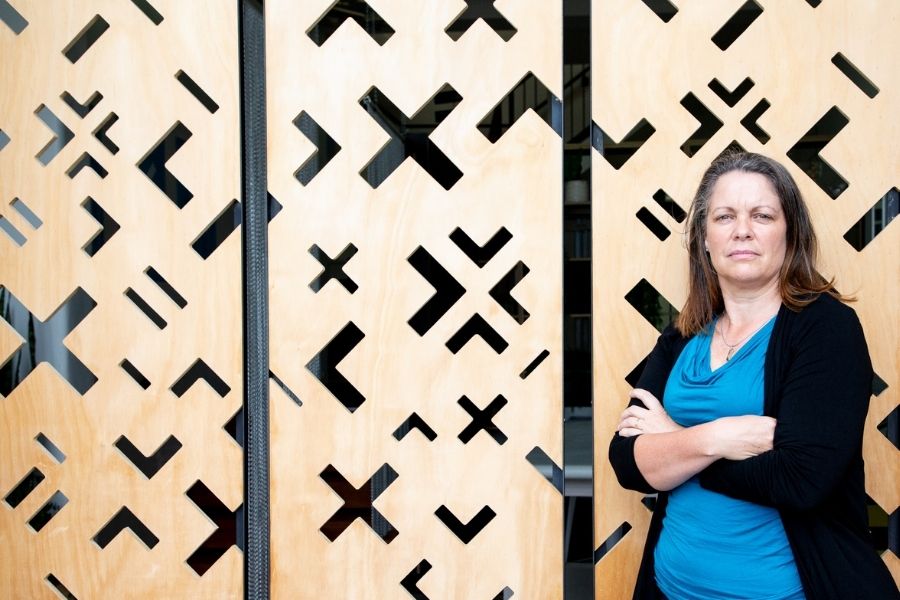 When Carmen Blackler looks back on her journey of creating The WAN, it seems that many elements were at play to ensure this is where she would always end up. And now that the accommodation 'match-maker' service has all its bases covered, it's time to see the business grow exponentially over the next twelve to eighteen months. Erin Harrison spoke to Wanaka based entrepreneur.
From being a part of a three month residential class at the Techfutures Lab for her Masters, to helping her son find accommodation when he was on work experience north of Auckland, and lastly, a relocation to Wanaka – it was these key life experiences that were crucial in providing Blackler with the foundations for her new business venture, The WAN.
"As part of my Master's project, we had to explore emerging technologies, and the one I was most interested in was developing a business model that was built on a website platform.
"And it just so happened that I had been trying to help my son secure suitable, mid-term accommodation – of which was proving rather difficult. I realised there was no service that bridged the gap between short term holiday stays and long term house rentals."
Blackler had also not long arrived in Wanaka before she saw many seasonal workers struggling to find somewhere to live for a short period of time, a problem that was echoed by the local business owners.
"The more I talked to them, the more I found who couldn't secure the workers they needed to, because of a strange 'no man's land' of accommodation offerings. And while I originally just used the concept of The WAN for my thesis, the feedback I got was that it was actually a really great idea and I should establish it as a business."
So, through the support and guidance of Startup Queenstown Lakes, last year Blackler was able to turn her idea into The Workforce Accommodation Network – a service that connects and matches accommodators and 'roomers', i.e. seasonal and flexible workers. It's about making it easy, safe, affordable and hassle-free for both parties, by verifying everyone involved.
And as Blackler notes, The WAN is not just for those working in the traditional seasonal industries – like orchards and up the mountain in winter – it is for anyone who frequently moves around for work. For example tradespeople, police, medical locums and students who are required to do work placements for their degrees.
"People don't seem to realise just how many workers relocate for their jobs or as part of their study, whether on a regular basis or for one-off projects."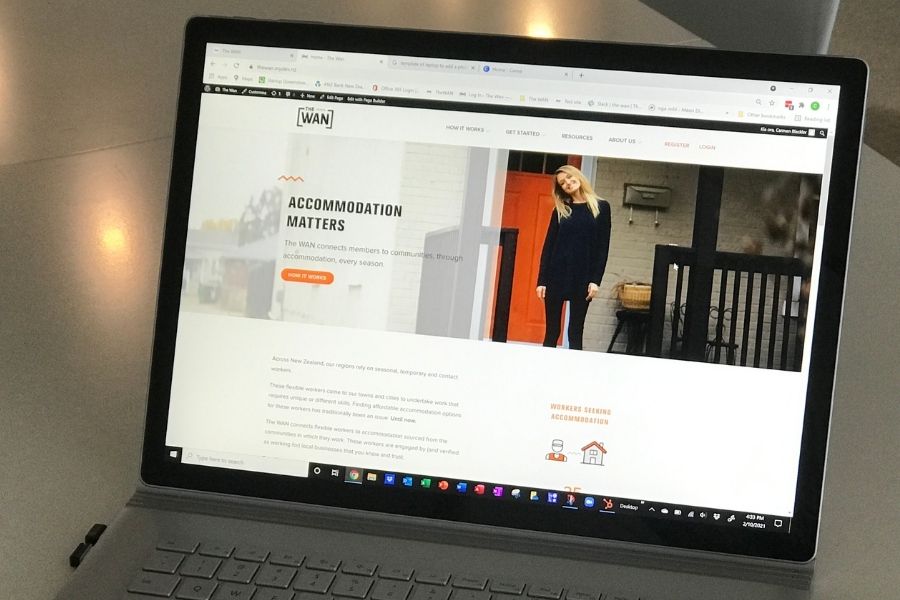 For seasonal and flexible workers, signing-up for the service is free (they have to be invited by their employer first though), and there is also no cost for accommodators who want to list a spare room, shared space or separate dwelling (but of course they will get a weekly rental fee).
For businesses looking to secure accommodation for their workers, there is a nominal fee to pay for each successful placement. They are the ones who initially register their employees into the system, to ensure there is complete transparency and traceability for everyone involved – only invited workers are matched with approved accommodation providers.
But what is actually at the heart of this venture, apart from the 'transaction' side of things, is creating communities by providing the right home-away-from-home solution, says Blackler.
"Businesses want their seasonal and flexible workers to enjoy their time in town, and to hopefully return the next time they are needed. While they are here, it is also important that they have a comfortable place to rest, so they can be productive when they are at work, instead of having to worry about uncertain accommodation arrangements."
When crunching the numbers, Blackler notes that everything adds up for The WAN. Central Otago needs 6,000 orchard workers during the peak months of December through January, and historically, 78% of those were international. So the challenge now is that businesses need to attract local workers by removing as many barriers as possible for short term relocation.
"In the Queenstown Lakes District, there is around 30 percent of existing accommodation infrastructure which aren't in use all year round, not to mention homeowners who have a spare room available who could be interested in earning some income from renting it out on a casual basis.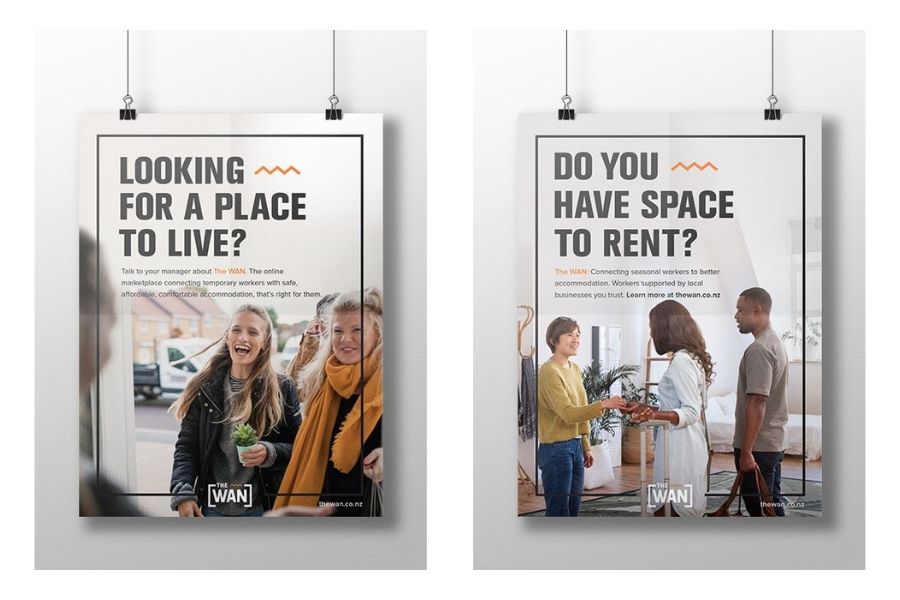 "And of course this isn't just an issue for this specific area of New Zealand. I do want to take this platform nationwide, because most regions have a need for a flexible workforce."
Because of this, Blackler is now in the 'awareness' phase, where she needs to ensure The WAN gets all the exposure it needs in order to grow. Something that she admits has been one of the most difficult parts of the journey so far, but one she is confident in overcoming, thanks in part to the assistance she has had from the Startup Queenstown-Lakes team.
"The programmes they run are awesome and have been crucial when it comes to shaping The WAN and putting the right plans in place to make it viable.
"Jinene Clark, the business advisor for the Wanaka region, has been amazing, as well as having access to people like lawyers and accountants whose knowledge and experience have really helped me understand the best way to make progress."
And while there are still hurdles to overcome, Blackler says that always coming back to her 'why' is the motivation she uses to keep powering through. She is passionate about creating communities through accommodation, and also knows that if it was easy, someone else would have done it by now. It also doesn't hurt to hear great feedback from people who have used the service.
"Businesses tell me it is really easy to use and it has removed one of the biggest hurdles they face in getting people to stay in the area. And the accommodators like that the workers are verified by a business they know and trust, with many returning to offer their space again for the summer. I've also had some great feedback from some of the roomers, saying that we run a great service that removed a lot of stress in finding somewhere to stay for the winter season.
"At the end of the day, I really get a kick out of knowing I have made a difference."
Story created in partnership with Startup Queenstown Lakes.
---
Innovation Nation is a series celebrating stories of innovation and entrepreneurship from around New Zealand.
Innovation Nation proudly supported by: