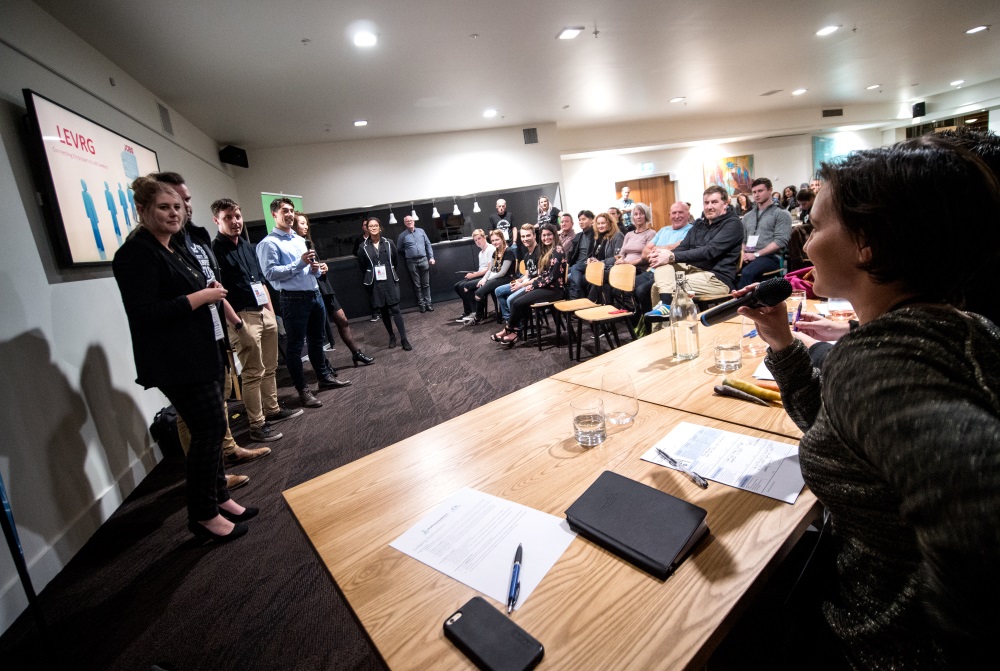 Dunedin has launched a competition to find the city's most promising startup businesses.
Entries are open for the Challenger Series, a competition where three new Dunedin startups could each win up to $65k of value in services and a place in a four-month coaching series featuring Deloitte, Gallaway Cook Allan, Startup Dunedin and proven local and national entrepreneurs.
The Chairperson of Startup Dunedin, Sarah Ramsay, said the competition would help build on the economic success of Dunedin.
"Challenger is designed to identify our top entrepreneurs with global potential and fast-track their business ideas. Startups are an important contributor to the future economy of the city, creating jobs across all sectors. Even now, Startup Dunedin is supporting innovations in everything from physical products to the gaming industry, software as a service and artificial intelligence."
After a challenging application process, up to 20 selected entrants will pitch their ideas to a panel of local entrepreneurs. Once selected, the final three entrants will spend four months working with a panel of experts, mentors and investors preparing to become investor-ready.
Industry and Government representatives have collaborated to establish the Challenger Series. This includes Enterprise Dunedin (part of Dunedin City Council), Grow Dunedin Partners, Startup Dunedin, Creative HQ, Callaghan Innovation, Deloitte and Gallaway Cook Allan.
Enterprise Dunedin Economic Development Programme Manager Fraser Liggett said start-ups are playing a key role in boosting Dunedin by providing employment and increasing incomes. "Enterprise Dunedin and Grow Dunedin Partners are pleased to be working with the start-up community and supporting this initiative. We are sure Challenger will be a success and hope the winners of this competition could be among our leading innovative export companies in the future," Fraser said.
Deloitte Partner Mike Horne said Deloitte has always seen the start-up scene as critical to NZ's economy. "Deloitte's Fast 50 programme and, particularly, the Rising Star category demonstrates this. So now being able to further support pre-seed start-ups through the Challenger Series is a natural fit for us."
Gallaway Cook Allan CEO Matt Gorman said Gallaway Cook Allan's history with Dunedin's most innovative companies stretches back to the founding of Otago. "Like they have in the past, start-ups will also be our city's future. Through the Challenger Series, we will get in-front of start-up journeys earlier, allowing us to lend our expertise, experience and understanding to tomorrow's leaders."
Entries close on 7th July, up to 20 entrants will be selected to continue onto a round of business pitching with the final three 'Challengers' chosen and announced at a public event by 31st July.
To enter go to www.startupdunedin.nz
For more information contact:
Sarah Ramsay
Chairperson of Startup Dunedin
021 552 240
sarah@immersionventures.co.nz