Real Rad Food's agile response to lockdown proves "game-changer"
---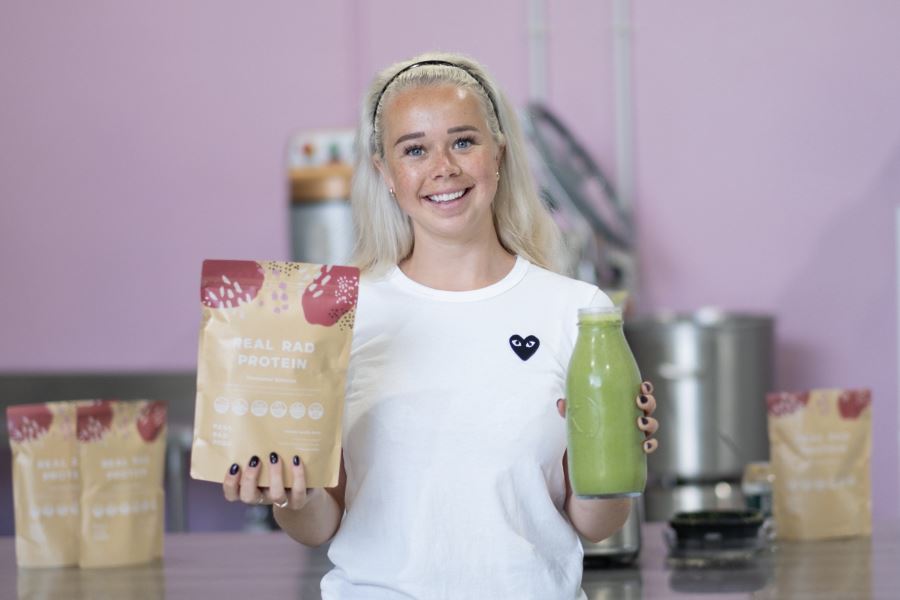 While many Kiwi businesses are scrambling to stay afloat, Papamoa-based company, Real Rad Food, is doing better than ever, thanks to its swift and smart response to COVID-19 restrictions.
25-year-old founder, Hannah Mellsop, initially created the company in 2017 to help cafés provide healthy, allergen-friendly and beautiful sweet cabinet treats. But when lockdown hit, the business came to an abrupt halt.
"We really needed something that could be sold through supermarkets at a lower price-point, while continuing to provide healthy, accessible and delicious treat options for our customers," Hannah explains.
She started running a 'Real Rad Home Kitchen' series during the first week of lockdown where she gave out recipes for products (including bliss balls) and created them with her followers the next day.
"Thousands of people were heading out and buying the ingredients to make them at home.
"When I saw the response to this, I thought, 'We should turn these products into something people can buy at the supermarket so it's accessible for them."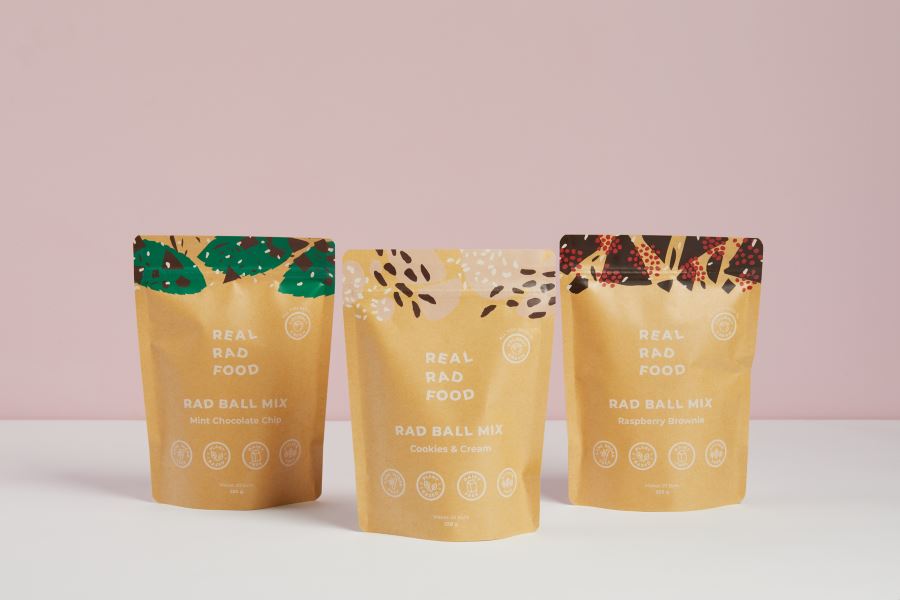 From there, she developed and tested three Rad Ball flavours, created packaging and design before launching the product (now her biggest seller) on her online store – all in a matter of months.
"It's been a complete game-changer for the business, and it's a product that will allow us to scale through the FMCG (fast-moving consumer goods) market because of the low price point and because they're ambient.
"I'm really proud of how we've come out of COVID. We're so different now and all because I was happy to change the business in order to survive. It's innovate or die, right?"
Alongside selling direct to customers online, the Rad Ball mixes have just launched in 20 New World supermarkets and six Four Square stores with the aim to expand.
"We'll aim to get into five Bay of Plenty stores, so we can get into the national distribution centre. Then we can put some manpower behind sales across the country as well as the merchandising and the marketing that comes with that.
"It's not as easy as people think to get into New World nation-wide. You have to approach every single owner/operator as they're independent."
Hannah puts the success of the new product, and her overall success, down to the authentic connection she's developed with her social media following, many who've been with her since the beginning of her journey.
"My customer is an extension of myself. From the conversations we have on social media, they're directly interested in the same things I am and they're having the same problems as I am, whether that be around hormonal imbalances (which our protein powder solves), or wanting a cheaper option for a healthy sweet treat in their day-to-day lives.
"We have such a strong brand connection with our audience. We're constantly talking with them through social media about what they want to see, our processes and why we do what we do. Our product will always have the core values in mind and that's a big part of why people trust us."
Hannah's plan for the business is to continue to scale.
"We're looking into distribution lines and investing in machinery. We want to provide a product with great ingredients, but that's a cheaper and more accessible option for the end customer."
Real Rad Food was named a "Rising Star" in the 2019 Deloitte Fast 50 and received the People's Choice Award in the 2019 Bay of Plenty Hospitality Awards.
---