Growing a given for horticulture businesses using Tātou
---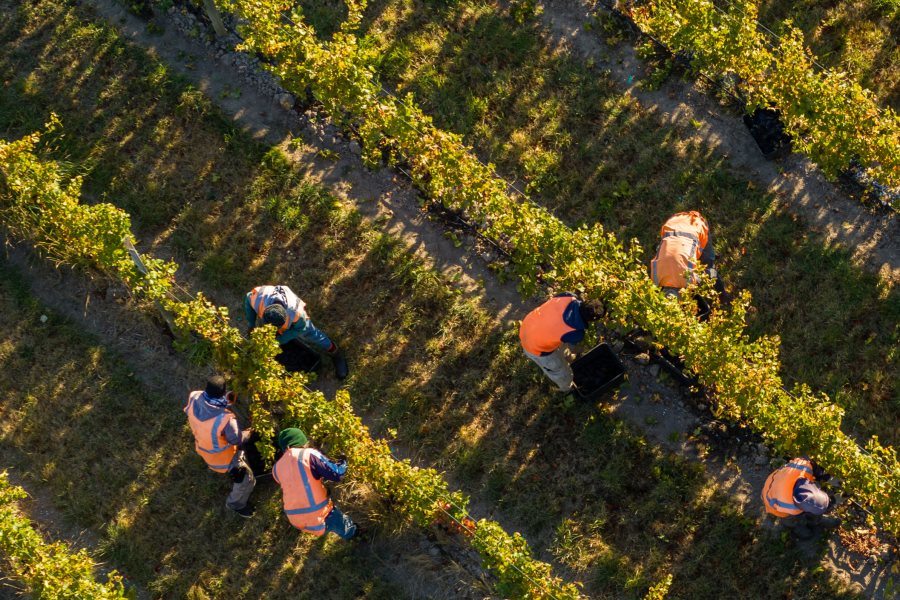 Even in our technology-dependent world, pen and paper are still a common sight out in the field of orchards and vineyards across New Zealand and the world. That's because there has never been a tool which had quite ironed out all the challenges faced and unique requirements of the industry – until now. Erin Harrison explains.
Five years ago, Aimee Jay arrived in New Zealand from the UK to spend some time at Victoria University. Her background was in user experience (UX) design, and there were a number of new, user-centered research techniques that she was interested in studying. Jay also had family here, and it was when she caught up with her cousin – Aaron Jay – that she was introduced to the world of viticulture and her next challenge.
"Aaron spent many years working in forestry and vineyards, and was frustrated that he needed a notepad to keep track of every tree or vine he pruned, as 'per piece' is the most common way of paying people in horticulture industries. He also didn't always trust his payslip was accurate.
"Once he established his own contracting business, Hortus Limited, he wanted to do things differently to save time, but also ensure trust – so started wondering whether there could be a way to provide a better solution."
And this is where the idea for Tātou was born. Jay saw that the main issue for those businesses who have people working physically out in the field is that it is very difficult to effectively and accurately track activity. Pen and paper has long been seen as the most 'tried and true' method, but of course there are any number of issues that go along with that practice – for both the workers and their employers.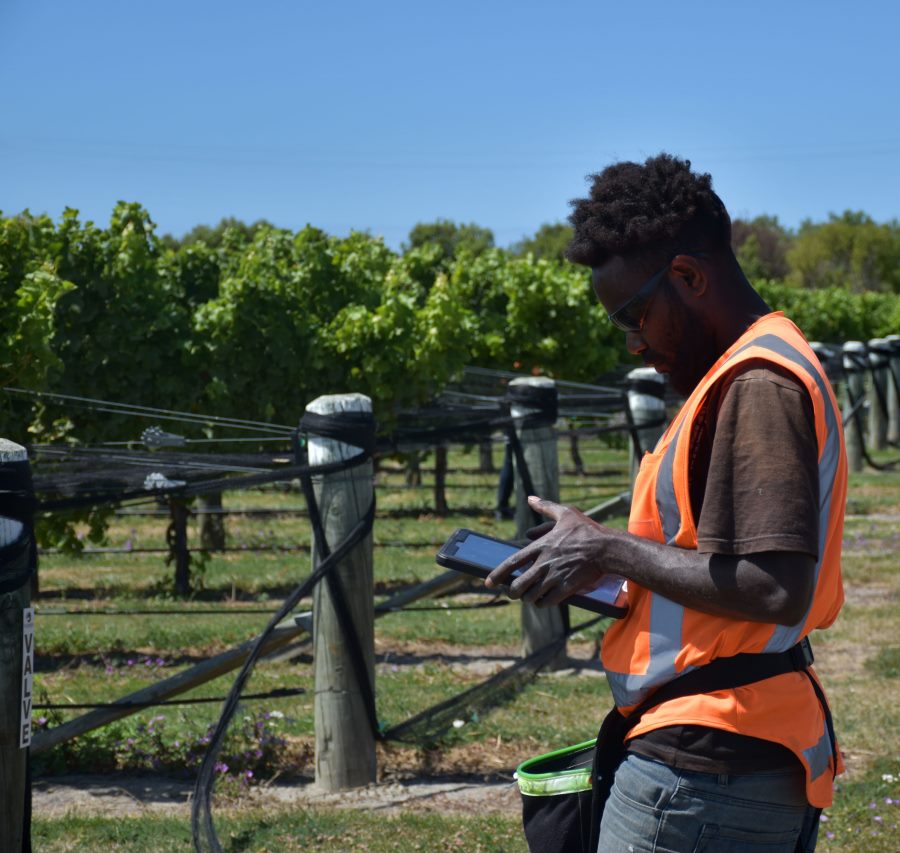 From incorrectly captured information, to lost production time having to manually input data, Jay knew that an interactive application would be the answer. But there were many levels of complexities that needed to be overcome first, which she was able to workshop with her cousin and his business.
"It would have to be very easy to use, that was key," says Jay. "We didn't want language to be a barrier, because the horticulture industry is very multicultural and there are many people in the supply chain who need to be able to access and use the information. It also needed to be 100% reliable, otherwise people wouldn't trust it."
Applying ethnographic research methods to the design process, Jay made headway by working with industry leaders who provided their time and feedback from the field. Then, recognising the team needed to grow to allow Aimee to maintain focus on continuous product improvement, Sidney Mazzi was brought onboard as an independent advisor to oversee the scaling phase. This included hiring, international expansion and raising investment, as the entrepreneurial cousins were initially funding the venture on their own.
And it just so happened that Mazzi was a big fan of what the company had developed, in comparison to other software in the market.
"Our application is very intuitive, in that you don't have to be 'tech-savvy' in order to use it well. And that comes down to how focused the team has been on the end user.
"It only takes around two weeks to onboard people, so it is a very easy transition to make and perhaps one of the greatest features of Tātou is that it offers a great deal of transparency across the board."
Mazzi, who has since taken on the role of CEO at Tatou, explains that it's not just capturing information for the employer, but the employee too – who can track and monitor their own productivity – and all of this data can be transferred down the supply chain. Management can review resource allocations, make more informed decisions, and also ensure they are compliant and operating within the law, in an industry that is regularly audited and complicated when it comes to the remuneration of workers.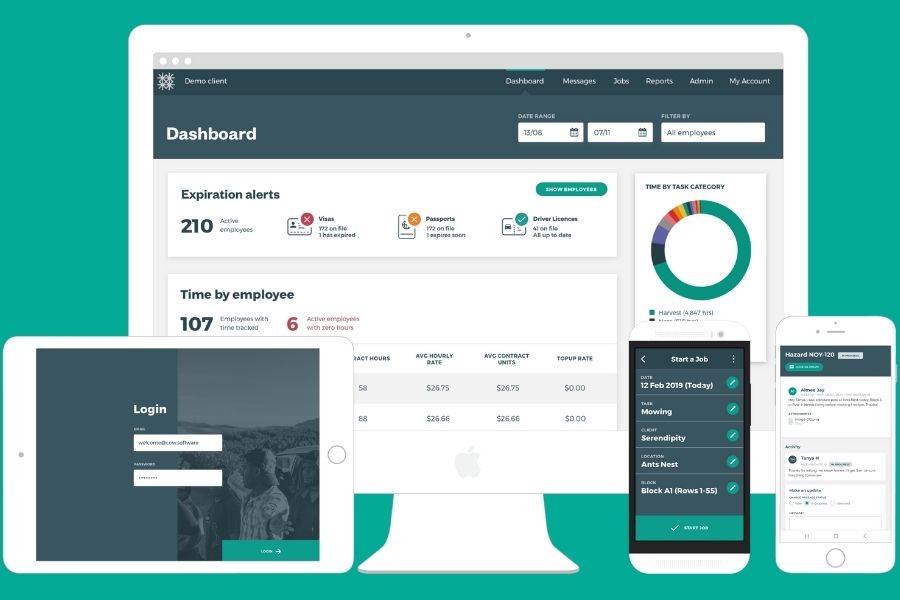 "New Zealand's horticulture sector is experiencing rapid growth, and as a result, our customers often experience the growing pains associated with expanding their operations. This is made even more challenging by a lack of data, which prevents management knowing which areas of the company to invest in," says Mazzi.
"When our customer's businesses get busy, they tend to just hire more people, but then they are stuck because their profit margins aren't actually growing and they don't know why," adds Jay.
"And when you're managing a lot of paper, while trying to remain compliant with the law, you just naturally lose a lot of productivity as you grow bigger. So Tātou provides these growers with the confidence to make the right strategic decisions."
Mazzi believes that Tātou remains ahead of other competitors in the space because the team are not resting on their laurels, and that their head start simply means they need to continue to innovate – by focusing on nailing product development first and foremost, they haven't been distracted by selling from day one.
"What makes us unique is our usability, there's no doubt about that. And we have also started at the top, by working with companies who have a lot of complexities to their operations, like Seeka and Trevelyan's (kiwifruit), Timberlands (forestry), Marisco Vineyards and Hop Revolution.
"And now that we have an extremely robust platform, we are getting ready to roll it out to the small and medium-sized operators."
Look out world, here comes Tātou, which in Maori and Samoan translates to 'All of us'. Quite fitting for the design led innovator who has carefully considered inclusivity at every step of its journey. Ka pai.
Story created in partnership with Marlborough District Council.
---
Innovation Nation is a series celebrating stories of innovation and entrepreneurship from around New Zealand.
Innovation Nation proudly supported by: