Woodspan growth revolutionises local construction industry
---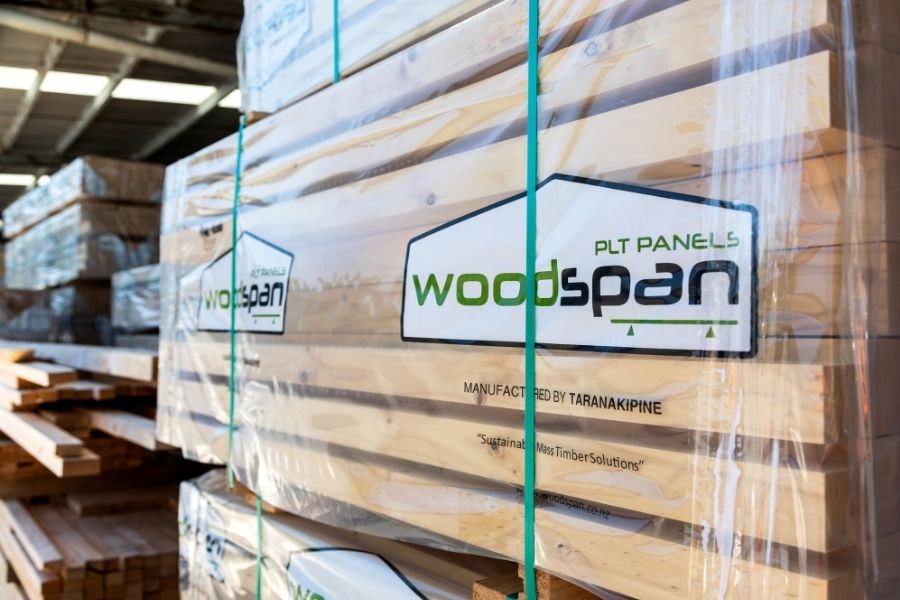 A New Plymouth startup supplying engineered timber for new construction builds has doubled its multi-million turnover in each of the past two years, despite two nationwide lockdowns that turned the construction industry on its head. Dave Crampton spoke to cofounder and CEO Tom Boon.
Woodspan is an expansion of the laminated timber business of its parent company Taranakipine, a well-established sawmilling business specialising in finger-jointed and laminated products.
Woodspan was founded in 2019 by Tom Boon and Blair Thomson, and is about to increase staff numbers from five, to nine. Boon is the CEO of both companies; Thomson is Taranakipine's marketing manager.
Their startup has revolutionised the local prefab construction industry with its parallel laminated timber (PLT) products – all locally-sourced Radiata Pine.
Prefabrication, where parts of a structure are already made and assembled on site, is not common in New Zealand.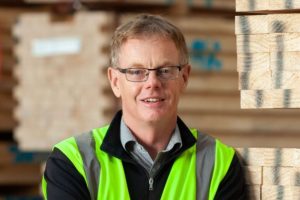 "Nobody in Australasia is doing what we are doing with this particular style of glue laminated panel," Boon says.
As the timber carpentry is done in the New Plymouth factory, this cuts costs of construction nationwide as it reduces installation time on building sites. It is also environmentally sustainable as wood is a low carbon building material, plus – there's no offcuts or sawing onsite.
"We've developed a PLT brand – it's effectively a kitset," Boon says. It works like this: Each structural laminate is glued and laminated making a large structural glulam panel. The panel is then processed through an automated CNC machine carrying out all the carpentry work. A water repellent is added, before the wood is sent and craned onto building sites throughout the country.
"The panels may be more expensive compared to say, timber framing, but the saving – both time and cost – is in the speed of installation. The labour content on site is minimal," Boon says.
Woodspan was birthed out of a five-year plan – but first, an initial house had to be built. So, in 2018, Boon built his own house in New Plymouth as a startup pilot, and that's where he currently lives.
While Woodspan first -year losses in 2019 were offset by Taranakipine's export operations, the following year Covid hit, effectively shutting down the construction industry for a period.
"Covid made it harder to operate. I'd hate to have funded it myself without the parent company to support it," Boon said.
"With this year's lockdown we knew we had a market to come back to."
Turnover is ramping up exponentially. The growth is due to efficient marketing of a good product, resultant customer satisfaction and retention and learning throughout.
There are big wins and small wins.
"We've made and learnt from mistakes; we are process focused," Boon says. "The key successes are when we perform well for customers who are stoked with our product; and come back for their next projects.
While any new startup involves an element of risk, Boon says to be successful and motivated you must take time, do plenty of product testing, have a good marketing plan – and and deliver well from day one.
"You can do all the marketing you want, but you've really got to have a product and service that performs," Boon said. "If you have got nothing, it will fail."
"Do the homework; you've got to be patient."
Story created in partnership with Venture Taranaki.
---
Innovation Nation is a series celebrating stories of innovation and entrepreneurship from around New Zealand.
Innovation Nation proudly supported by: