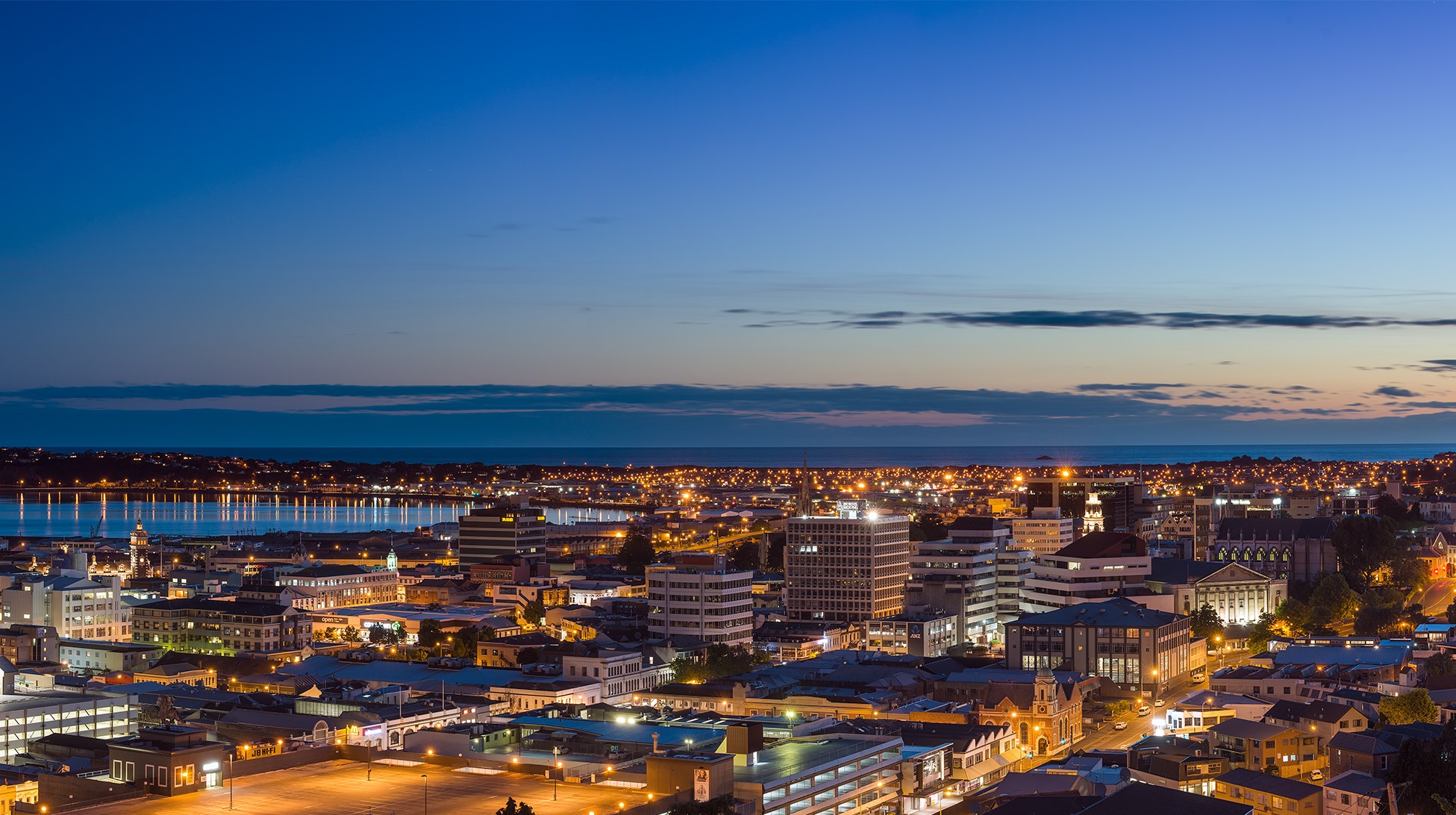 Who: Enterprise Dunedin
What: Economic Development Agency
HQ: Dunedin
INTRODUCTION
Enterprise Dunedin's Economic Development team facilitates economic growth and well-being in Dunedin that reflects business community needs and supports the city's strategic objectives.
The team connects and supports local businesses, growing the economy and fostering opportunities for employment.
As Dunedin City Council's in-house economic development agency, we are responsible for a diverse and wide range of portfolios that relate to the city's Economic Development Strategy.
WHO DO YOU WORK WITH AND WHAT KEY CHALLENGES DO YOU HELP THEM SOLVE?
We actively support enhancing this great small city by working with other Councils in the Otago Regional Economic Development (ORED) group to develop a framework of common economic development activities.
We want Dunedin to be renowned as a confident, competitive knowledge centre, and as a community where enterprise and creativity support a productive and sustainable city by:
Facilitating business growth across multiple sectors, investing and supporting in the city startup eco-system, DCC advocacy, collaborating on regional economic development, hosting of civic and business overseas.
Identifying and developing two-way business and investment opportunities (including for talent and education) via Dunedin's sister city agreements with Shanghai, China, Edinburgh, Scotland and Otaru, Japan.
Supporting local innovation and helping Dunedin to become a resilient and sustainable food city with the Good Food Dunedin Project.
Encouraging local screen productions through Film Dunedin helping to find locations and crew, managing film permit requests, sourcing research and funding and assisting with marketing.
Helping to attract and support international students by Study Dunedin working with schools and tertiary institutions.
SERVICES
Advice
We provide free business advice to new and existing businesses through our Business Clinics offering:
advice and guidance
liaison with Council
ideas for funding sources
WHAT EXCITES YOUR TEAM ABOUT THE WORK YOU DO?
Our team has wide experience in business and the public sector and we are dedicated to using our networking, strategic and corporate expertise to make your business the best it can be.
WHAT MESSAGE WOULD YOU LIKE TO SHARE WITH THE NZ ENTREPRENEUR COMMUNITY?
To find out more about Enterprise Dunedin, who we are, what we do and how we can help you promote your business and the city, visit dunedinnz.com/business/enterprise-dunedin.
WATCH: Following the Waves | Ryan Göllner | Live in Dunedin
---
GET IN TOUCH

Web: https://www.dunedinnz.com/business/enterprise-dunedin
Facebook: https://www.facebook.com/DunedinNZ
Twitter: https://twitter.com/lovedunedin
Instagram: http://instagram.com/dunedinnz