The Peach Builder Co. Growing booties across Australasia
---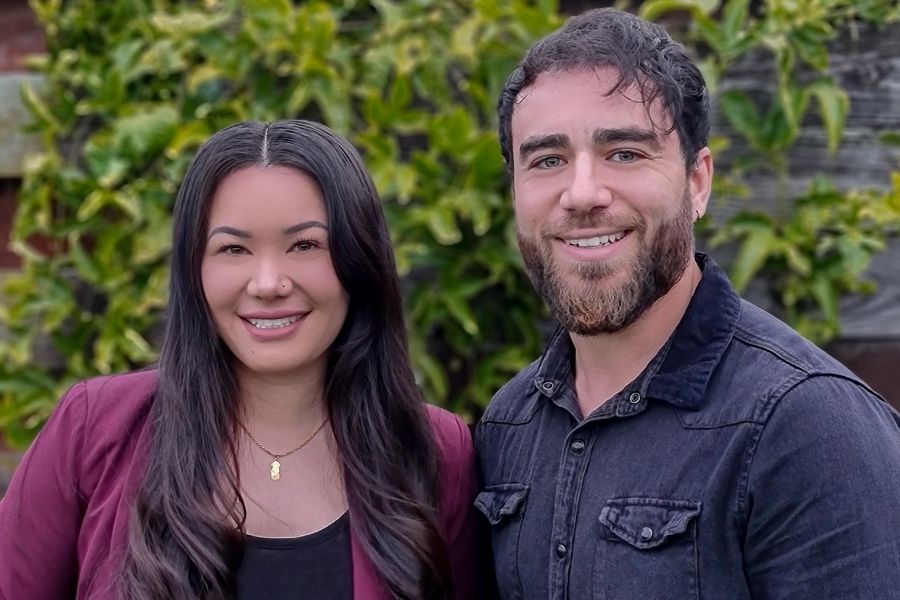 Palmerston North business duo Jessica Wong and Micah Hatch founded their ecommerce business The Peach Builder Co. in 2018. Since then, they've served over 20,000 customers and have plans for further growth. Renee Murphy spoke to the pair to learn more.
When Jessica, a keen gym-goer suffered back pain after lifting heavy weights, she did some internet research and discovered resistance bands offered a low-impact workout alternative. The problem was, it was hard to find a local stockist, so she ordered a band from China.
Jessica found that using a resistance band during her workout didn't just fix her back pain, it was also "great for growing the booty." She knew that other women would also enjoy using the product and seeing the results.
At the time, Jessica and business partner Micah were both working as academic administrators but had entrepreneurial aspirations. When they spotted the gap in the women's health and fitness market, they jumped at the opportunity to start their own business.
"Resistance bands seemed like the perfect product for a startup", says Micah, "they were lightweight, easy-to-ship and not too costly."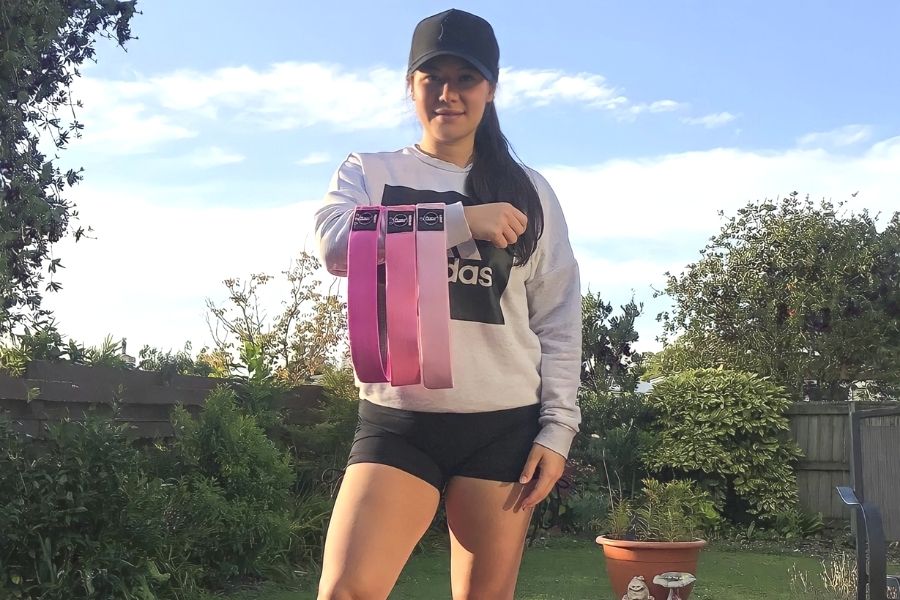 Initially a side-hustle, they used their entire savings of $6000 to fund a website and other startup costs and placed their first stock order. They took a leap of faith and ordered 500 units -the minimum shipment size.
"We were really scared we wouldn't be able to sell them," says Jessica.
To their astonishment, they sold out in the first month. In the beginning, the business grew exponentially thanks to social media marketing and influencer endorsements. Micah says some days there were 200 orders and they'd have to pack until 2am. Eight months in, Jessica left her day job to focus on the business.
Neither of them had previous business experience so Google was their go-to for information on business building.
"We truly did wing it," says Micah.
Meanwhile a lot of competitors were entering the market, including one with a similar brand name and product, which was confusing customers.
Luckily, Jessica and Micah had protected their intellectual property by trademarking The Peach Builder Co. logo and brand name, so the other company was issued a cease and desist order.
Jessica and Micah realised they needed to expand their product offering to encourage repeat customers, so they launched workout tights and entered the fitness apparel market.
Today, The Peach Builder Co. customers can also purchase bar pads, core sliders, online workout programmes and pre-workout power. Having a variety of products, including a consumable keeps customers returning.
Responding to what the market wants and refining their products has been key to their success. The resistance bands they're selling today are "about fifth generation," says Micah.
The pair is excited about the future. They learnt a lot from the launch of their fitness tights and plan to add more activewear to their offering.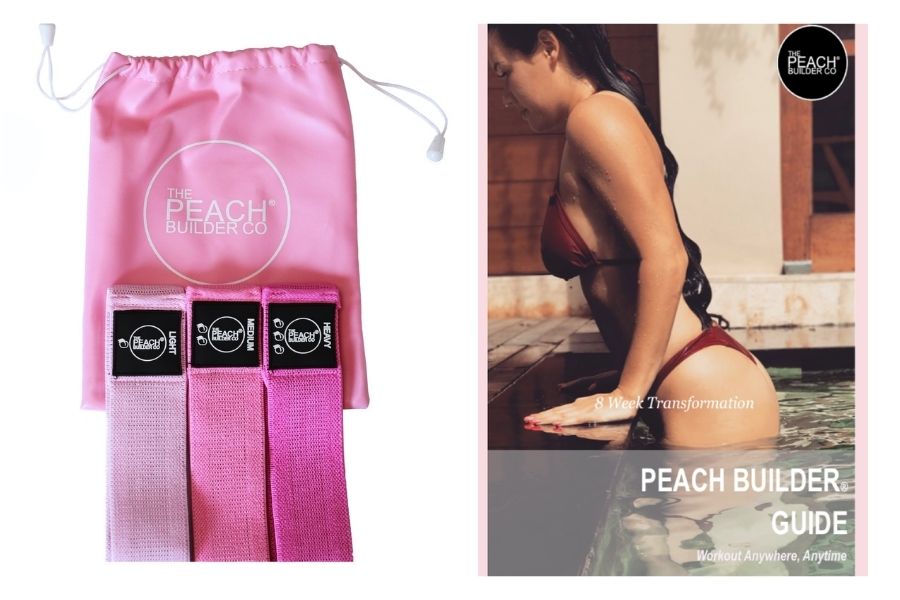 While they do ship to customers in other countries, their main markets are New Zealand and Australia -that's where they've focused their marketing spend, with four marketing specialists working behind the scenes.
Micah says the brand has "a pretty good foothold" in Australasia and is now a recognised brand in the women's health and fitness space.
They believe the knowledge they gained from their studies has helped them succeed in the industry. Micah has a Bachelor of Sport and Exercise Science, and Jess has a Bachelor of Health Science.
Looking back on their journey, they agree they've achieved a lot in their first few years of business, but there's still lots of growth potential.
"We still have the rest of the world to tap into," says Micah.
Despite their success, the pair are candid about the everyday challenges and sacrifices that come with entrepreneurship.
"I think a lot of people just see the glamour side of it, when really it's hard and it's definitely not for everyone. There have been so many times where we've wanted to give up," says Jessica.
Covid-19 presented extra challenges. With more people doing at-home workouts during lockdowns, sales spiked. Managing stock levels and the financial impact of increased shipping costs caused a lot of stress.
When times get tough, the pair remind themselves why they went into business in the first place.
"The thing that keeps me going is the thought of having to go and work for someone else," says Micah.
For Jessica, seeing people use her products at local gyms still gives her a buzz.
"Sometimes I feel a little bit of disbelief that we've created this brand. We started up from nothing and we've got it to where it is so it's been really cool. It's like our baby."
Story created in partnership with Central Economic Development Agency.
---
Innovation Nation is a series celebrating stories of innovation and entrepreneurship from around New Zealand.
Innovation Nation proudly supported by: