Three ways to get sales pumping at the start of each year
---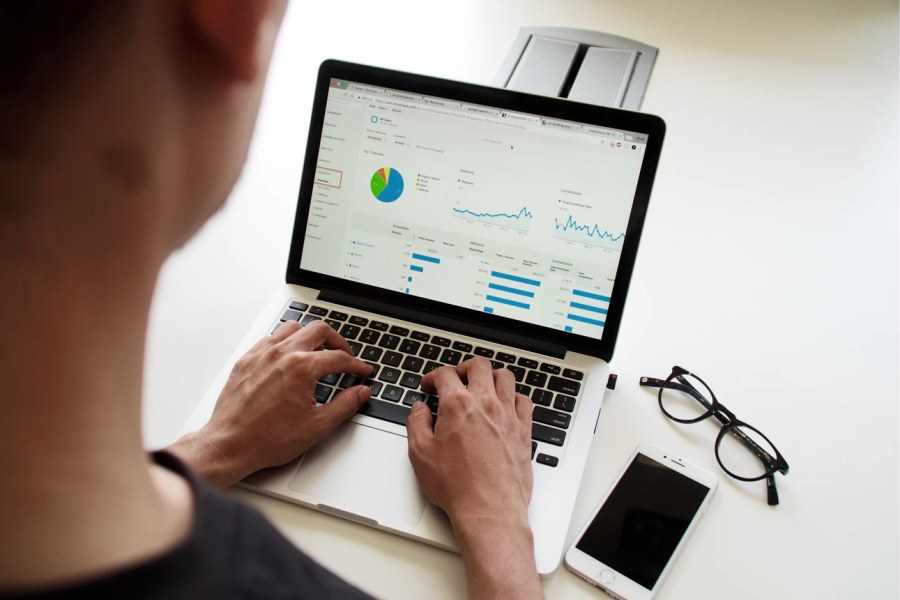 It's a fresh new year but you'll need to take decisive action to grow your revenue. Here are three key things you can do at the beginning of each year to get your sales rolling.
One – Analyse your sales data
The easiest way to get your 2021 sales rolling more quickly is spotting the opportunities that are within your reach. Usually, careful analysis of your last 12 months of sales data will show you exactly where these opportunities are hiding.
2021 is a little different though as COVID-19 created quite a blip for many 2020 results. So it may pay to go wider this year and check your 2019 data as well.
1) Check through your CRM and sales records.
The first step is to check through your sales and business development records. With a functioning CRM system this is relatively easy to do. Even without a CRM, you can get the data you need by checking invoices and proposals/quotes.
2) Segment your sales data.
There are three key groups you want to analyse, and then apply specific strategies and tactics, to generate more sales for this year.
Priority level (based on their likelihood of making sales more quickly):
Group One – Who bought from you, and is still buying from you?
Group Two – Who bought from you, but isn't currently a paying customer?
Group Three – Who didn't buy from you at all?
This exercise will flush out insights that power your sales strategy for the year ahead.
All three groups are important. Careful focus on Group One is where you're most likely to get quick wins that get your sales rolling.
Two – Focus on finding more of the sales you're happiest with
1) Focus in on Group One – customers who bought from you and are still buying from you.
2) Divide your Group One customers into those you're happy with, and those you're not so happy with.
Congratulations – you've now got a list of your ideal customers!
This list of factors will help you determine how happy you are with each of your current customers:
Size of purchase
Frequency of purchase
Good interpersonal relationships
Paying their invoices early or on time
Their customer happiness levels
Ease of doing business
3) Look for patterns amongst the big wins you're happy with.
Analyse the big wins and their patterns to discover opportunities to upsell and cross-sell to people who already love what you do! And to help find more customers just like these ideal customer.
Are you as happy as you could be? Here are some good questions to ask:
Who
Who are these customers?
What character/industry traits do they have in common?
What do you know about the decision-maker/s, influencers, stakeholders?
What
What common factors can you see in the sales process?
What did they buy?
How much did they buy?
Purchasing frequency?
Length of sales cycle?
Average cost of sale?
What were they like to deal with?
Are they happy with you?
Why
Why did they decide to buy these products/services?
What do they like about your business?
What's their view on your pricing?
Were they referred to you?
If so, who by?
Why did they buy at that time?
Why did they leave any previous suppliers?
Where
Where are they based?
Was this a remote sale?
Have you ever met in person?
What do you know about their online customer journey?
When
When is the end of their financial year?
When did they buy, in relation to their end of financial year?
What else can you see about the timing?
Are their purchases always at similar time/s of year?
Who bought during lockdown, how, and why?
How
How did they reach their decision?
Were they already aware of the exact solution they wanted?
How did they buy?
How did they want delivery/rollout of their purchase to happen?
Three – Take action to grow more of your ideal customers
This is where the real business development fun begins! Armed with insights about your ideal customers, create specific strategies to increase sales to existing customers, and to bring onboard more new customers just like them. Creating a strategy for each of the four questions below is an excellent start.
How can you increase…
Each customer's average transaction size?
Frequency of transactions per customer?
Prices?
Number of customers you have who are like your ideal customer?
This is just the beginning of your 2021 Sales Strategy. Other strategies include:
Current customers you're not so happy with
Previous customers who have stopped buying from you
Ideal customers who didn't buy from you
You might be pleasantly surprised to find a multitude of opportunities literally hiding in plain sight.
---