Tradify nails the paperwork problem for tradies
---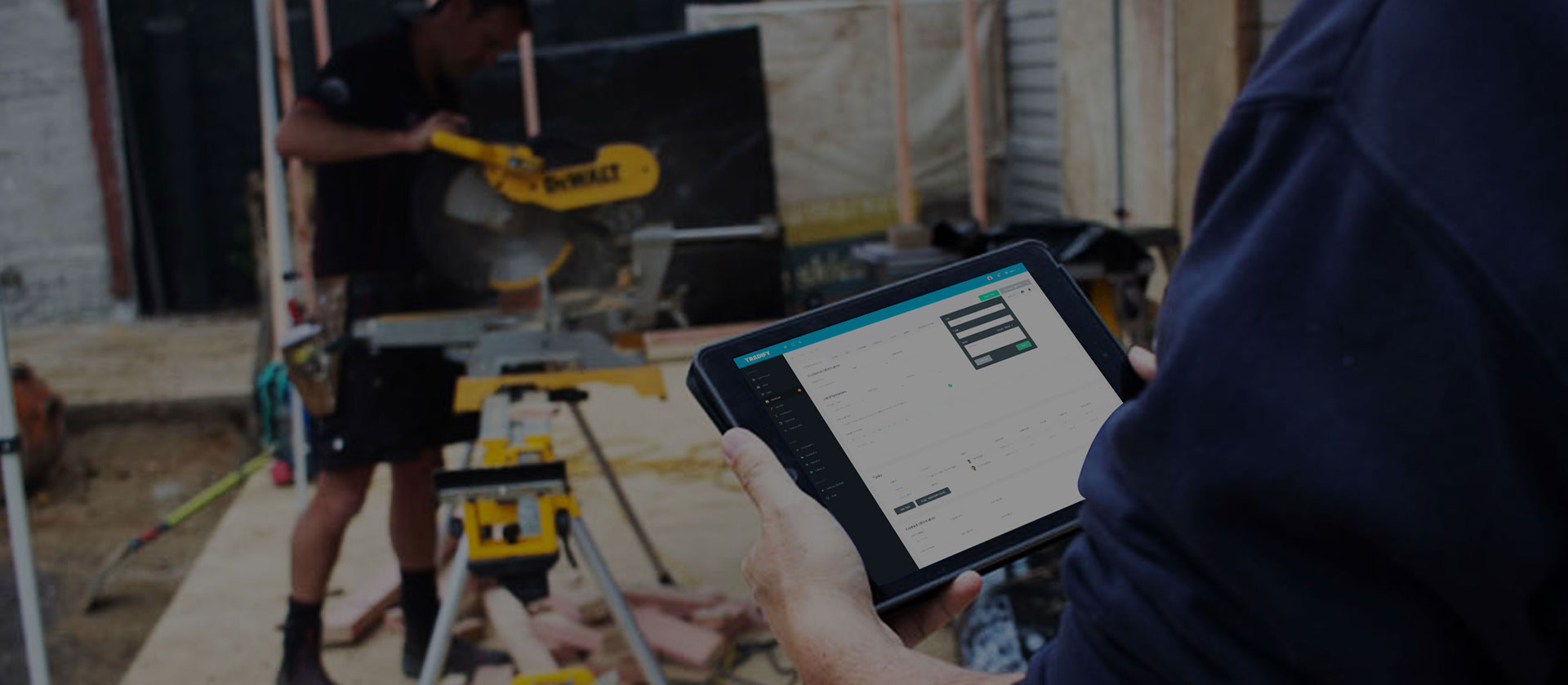 Sometimes a product solution and a customer come together as though they were made for each other, and that is rather like what happened with hot NZ startup Tradify and ASAP Contracting.
The problem
Wes Cooper – owner of the Waikato building company ASAP Contracting – wanted to scale his business, but was having trouble managing  its day-to-day operations, i.e. staying on top of the jobs to be done while still finding the time to accurately invoice customers on a regular basis.
"Our biggest problem was that we didn't have any way to log data. It was difficult to match the material invoices and timesheets to the jobs, because it involved trawling back through all the paper information."
This meant that a large amount of time and resource was used collating the information, and Wes just didn't see how he could then add more trades people to his team to take on more jobs, knowing how much administrative work it would add to the current workload.
The solution
Tradify came to Wes' attention due to its ability to integrate with MYOB. Tradify offers trade businesses a complete end-to-end solution from quoting and job management right through to scheduling and invoicing. It was able to provide Wes with the right solution to the problems he was having.
The most useful aspect of the software has been how the information can now easily flow through the business and that all of the 6 office staff can access what they need to at the same time – which makes a huge difference to ASAP's bottom line.  
"The kind of work we do is often back to front in that we price the job for best case scenario, but a lot of the time it is worst case scenario – and having the invoicing and other relevant documentation online in Tradify can be the difference between losing money and making money," says Wes.  
ASAP Contracting's story is one that Robert Mark, Partner Manager for Tradify, knows all too well, and he is glad that he has been able to see what a difference the software has made to Wes and the team at ASAP Contracting.
"We have a lot of people, like Wes, who want to get better at tracking and allocating staff time, the use of materials, and become quicker at quoting and invoicing for jobs.
"ASAP is the ideal customer for Tradify in that they are growing, they serve a large geographical area, have a high frequency of short to medium length jobs, and also manage a significant number of employees out in the field operating over different locations."
The benefits and outcome
Fortunately for both Wes and his team, and Tradify, there are a number of other benefits that come from using Tradify.
They include smoother communication and scheduling of jobs between those working remotely and staff in the office – a critical element of managing multiple employees and various projects. Most importantly, Wes now has the ability to grow ASAP Contracting.
"Without Tradify in place, I don't think we would have been able to increase the business as fast as we have. When we started using the software we had 6 or 7 staff, and now we have 27.
"There would just be no way to have the capacity in the office to deal with that many manual timesheets and all the paperwork that goes with it," says Wes.
He also gives credit to the team at Tradify, finding their support a fantastic addition to the software itself.
"If we have any technical questions, we get the answers through and it isn't from a random tech person sitting behind a computer somewhere – you're actually talking to the developers of the company. I think that is quite a special touch."

Tradify  |  Tradify Facebook  |  Tradify Twitter
---
Like this? Get entrepreneur articles by email.