On the hunt for Taranaki's next big idea
---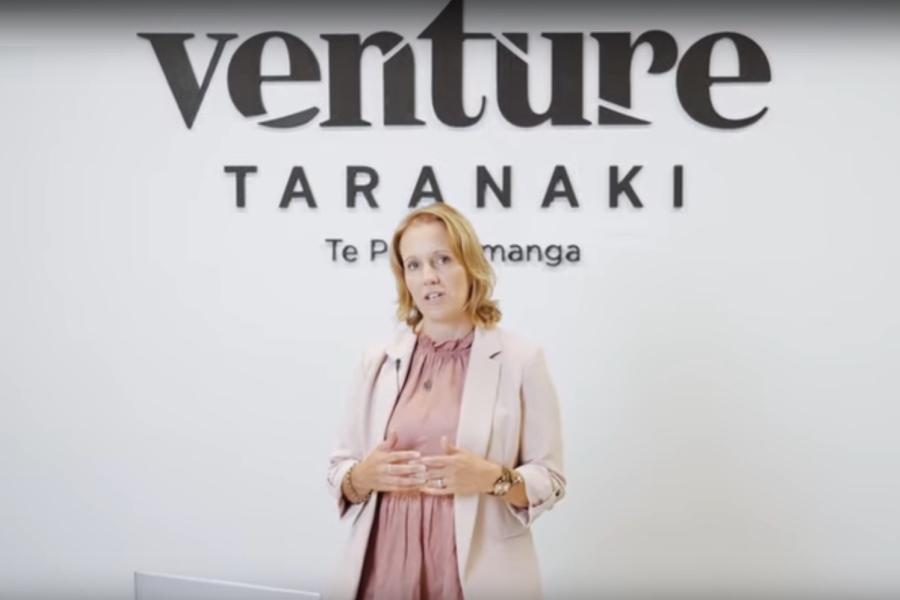 If you're a budding entrepreneur and based in Taranaki, Venture Taranaki's PowerUp programme wants to hear about your big idea.
Launched in November last year, PowerUp is the Regional Development Agency's new entrepreneurship initiative.
Driven by three key initiatives – grow, tell, and connect – PowerUp aims to support Taranaki entrepreneurship and enterprise innovation, and create smart, connected communities and enterprises.
In what is the largest activity within PowerUp, the first phase of the ideas competition saw Taranaki's best and brightest entrepreneurs submit their great business ideas to be part of the six-week PowerUp Co.Starters series, which started in February 2021.
The second phase of the PowerUp Ideas Competition sees Venture Taranaki on the hunt for Taranaki's next big idea. Open to the phase one workshop participants, as well as new entrants from across the region, Venture Taranaki has released a video calling for submissions of a two-minute video pitch that sells the big idea.
It could be anything from a savvy app idea to simplify life, or maybe an invention that's gathering dust in the back shed. Perhaps the idea is in the early stages of a startup, or it will take an enterprise to the next level.
With applications open from 1 to 19 March, the top five ideas will go through to a customised programme. These five winners will be given wrap-around support to further develop their idea and pitch, receive mentoring, $3000 of seed funding to go towards their idea, and two months of co-working space – all with the goal of accelerating their enterprise.
The competition will culminate with the PowerUp Ideas Competition Pitch Finals Night in June, where each of the five participants will pitch their ideas to a panel of judges, with the winner taking home $10,000 to take their idea to the next level.
In November 2020, when putting out the call for savvy entrepreneurial ideas for phase one, Venture Taranaki received an overwhelming response from around the region, seeing all 50 available workshop spots filled before submissions closed and a waiting list started.
With workshops now underway, the entrepreneurs are being armed with the knowledge and the capability required to start or grow an enterprise.
Already seeing the value in PowerUp's support services and activity focused on fostering and nurturing entrepreneurship in Taranaki, participant Min McKay, who has started a personal financial coaching service, is enthusiastic about her place in the programme.
"I signed up [to PowerUp] because I wanted a programme that would help me to dive deeper into all areas of my business, to help me refine my business, and where I would gain valuable information. I see [the workshops] as an opportunity to explore ways of making my future thoughts for my business into a reality," explained Min.
"I'm really excited about the programme. Our facilitators are filled with knowledge and allow the group to form great discussion. I have found small key activities to be really valuable to actually bringing ideas into action" she adds.
For more information about PowerUp, visit http://business.taranaki.info/Start/Power-Up.aspx or to enquire about Venture Taranaki services email powerup@venture.org.nz.