OnBoard creating diverse pipeline of new directors for startups
---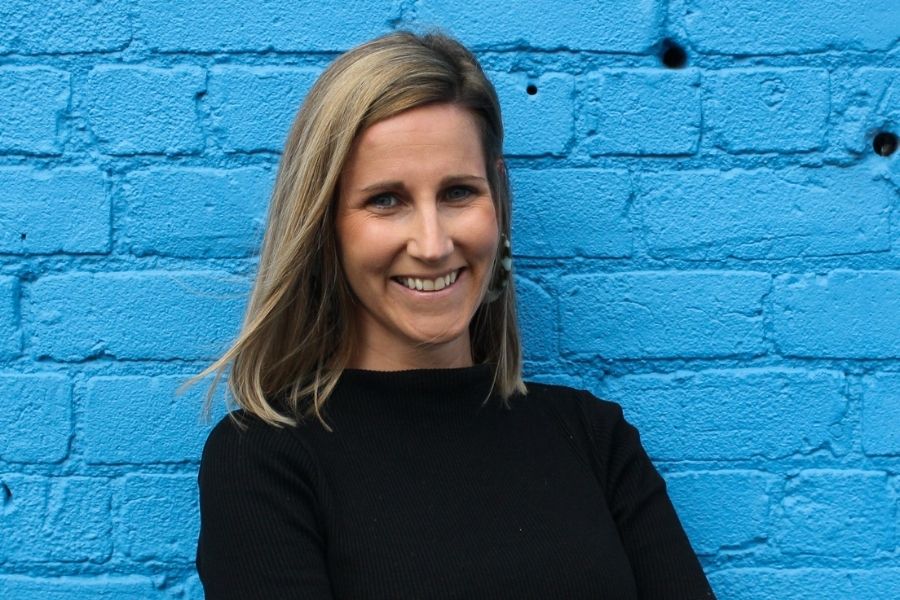 Cassie McAdams was working with dozens of companies raising capital and saw a gap between the small pool of independent directors in Aotearoa New Zealand and the growing need for board members in tech startups. So, she set up a non-profit organisation, OnBoard , and got to work developing a programme to support razor-sharp individuals who wanted to build governance skills.
"I'm super interested in governance and at the time, I was personally just dying for a chance to learn about governance and boards, and found it so hard to find a door that was a little ajar. I was working with New Zealand Trade and Enterprise (NZTE) and I noted there was a real opportunity to get different people in the mix as I saw so many startups succeed in raising capital which triggered the need to establish or grow the board," McAdams said.
"I paired those two insights — from my own journey, and my observation at work — and realised we really should be building a pathway solution for new directors as it benefits both the individuals and the companies."
In the past two years the program has run two cohorts, one with ten people and one with fourteen people. Participants attend quarterly governance workshops and are paired with a host board to get hands-on experience. OnBoard has seen 80% of participants remain in a governance role with their host or secure a fresh governance opportunity.
The host boards involved put together a "wish list" of skills and knowledge they are looking for which is then used to create each cohort. Some host boards are simply interested in grabbing hold of an impressive, technology savvy individual and others have a functional or sector-specific need, for example, someone who has led digital marketing for an enterprise software-as-a-service (SaaS) businesses in the healthcare sector.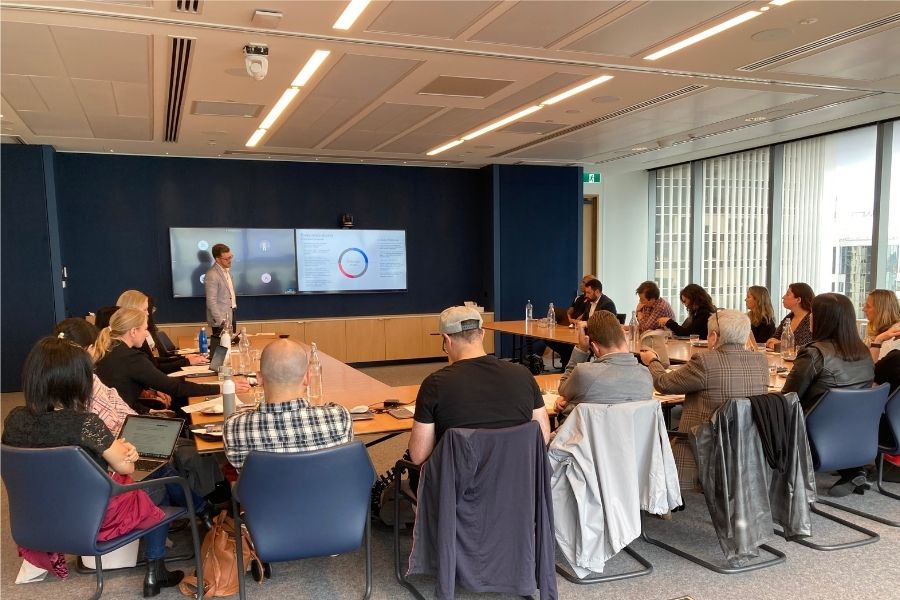 McAdams notes that successful candidates typically have enough experience to make a valuable contribution to the board discussion where invited, but still have a large portion of their working life ahead of them.
"Diversity of thought is shown to create the most value in complex decision-making environments. Thinking of a startup board, well, you can't get much more complex than that—there are a lot of unknowns and there isn't always a clear right or wrong answer," stated McAdams.
"We are trying to help boards succeed by having a really great set of different minds in the room. The startup economy is a great source of job creation because the companies scale so quickly, and of course Covid has only made it more important that we use the levers we can to help our fastest growing export go faster. It's not that our existing pool of directors don't have incredible talent, insight and knowledge, it's in creating a pathway and a pipeline for bringing new perspectives to the table."
Applications for the 2022 programme open in November 2021 with the programme set to start in March 2022. McAdams believes it's all about what a person is "really bloody awesome" at and finding a good match. Their ideal candidates have a passion for technology, are ambitious, can learn quickly and have technical, functional or subject matter expertise.
"The OnBoard Programme allowed me to access an opportunity that would have otherwise taken years to achieve," says Steven Male, CEO at HelloMellows, who was a member of the 2020 cohort.
McAdams runs OnBoard in her spare time, outside of her day job as the Investment & Community Manager at Movac. OnBoard has partnerships with NZTE, DLA Piper, NZ Growth Capital Partners, the Institute of Directors and BoardPro. The partners assist with delivering the workshops, and act as eyes and ears for connecting host boards to the programme.
One of the biggest challenges of getting OnBoard going was in how to position it. McAdams said they had to be really aware of the messaging used in launching the programme. "I'm so tired of hearing "pale, male and stale" because it doesn't acknowledge the hard-earned experience, depth of knowledge and breadth of skills existing directors have. We aren't trying to detract from the existing pool in any way, we are trying to complement it with fresh perspectives. In fact, most of our biggest champions are these existing board members who take the time to mentor individuals and see the potential in them."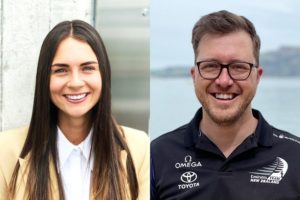 McAdams recently brought on two team members to assist with the programme's growth as each cohort received more than 150 applications from those interested in learning about boards and governance. Sam Wilson (Program Director, South Island) is launching OnBoard in the South Island, and Emily Fry (Head of Community) is working on solutions to deliver value to the Observer alumni.
Musing on what the best entrepreneurs need to succeed is, McAdams thinks that finding the right people is critical, and that this includes independent directors. She notes that it is increasingly a global talent market, but having directors on home soil is more typical because the challenges facing the companies at the stage OnBoard works with are so unique to being a local New Zealand company entering their first offshore markets.
OnBoard is always looking for open-minded boards who want to build their diversity of thought. Interested host boards and participants can get in touch with the OnBoard team through their website.
"There's been quite a few governance and diversity-related initiatives announced recently , which I think is really great. And more and more, I've seen organisations in the tech sector advertise for an observer role on their board. This is so cool because it's the way it should be—you don't need a programme for this to happen. My call to action for boards would be to think about how you can support somebody in our ecosystem to develop, and how you can increase your chances of good decision making," says McAdams.
People interested in taking part in the program can apply at https://www.obprogram.com when applications open in November.
Story by Katherine Blaney.
---
Innovation Nation is a series celebrating stories of innovation and entrepreneurship from around New Zealand.
Innovation Nation proudly supported by: