QDot leads the way with digital transformation in NZ quality compliance
---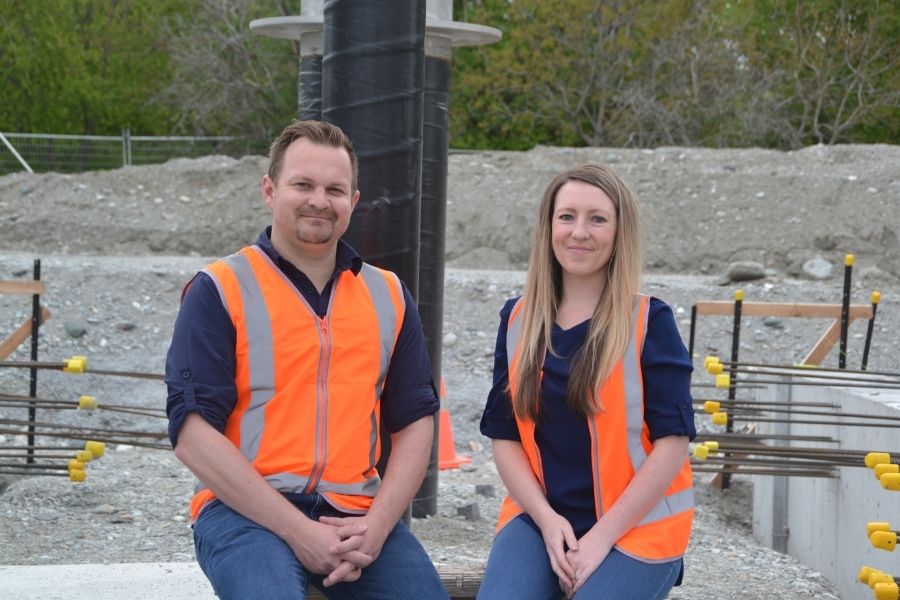 While working as an engineer, Quintin Prinsloo was stuck on site late one evening trying to hand over a project with little to no documents. He decided there had to be an easier way to manage documentation and compliance in construction. He shared his story with Katherine Blaney.
After eight years of seeing the same situation repeat itself, Prinsloo decided to take a leap of faith and create QDot — an app that digitises quality assurance processes to remove the reliance on paper in several industries, including construction and manufacturing.
QDot brings all the inspection processes, checklists, specifications and drawings into one place. "Quality assurance isn't the most exciting part of the project, and the risk of doing it poorly isn't front of mind for everybody. But once we come to the end of a project and we can easily hand the documentation over to a client, they have this 'aha' moment that it's actually not that difficult," says Prinsloo.
The QDot team focuses on understanding the pinch point in the market and have found that if they don't design for the end user it won't achieve their vision of simpler quality processes. "Whatever we design is to help the teams on the ground — whether it's making the buttons larger or using clear and simple icons. We know the product needs to solve their problem easier than paper," Prinsloo notes.
After launching in November 2020 at the Build NZ Expo, QDot is now working to get more city and regional councils on board.
Prinsloo says that their initial testing with council and construction companies provided a wealth of information and feedback that helped to ensure the tool was fit for purpose. "[Councils] have been part of the journey to validate and test to ensure the product solves the core of the problem."
Prinsloo went on to state that real life feedback from users has been key in formulating their solution. "They've been really valuable in our development through the phases, and we've done three or four rounds of development with them."
Prinsloo believes that the construction industry is one of the slowest to go digital, but that there is massive value in the time savings, as well as the accountability and traceability it creates. "By eliminating paper we have the added benefit of reducing the embodied carbon for our customers' projects," Prinsloo said.
"The key is how we connect the physical world to the digital cloud. We do this by providing QR codes that get mounted to equipment, or a wall of the building.
"Our app allows you to retrieve the history of the project with one scan. It records who signed it off and what was signed off, along with the date and the GPS location. It's not just a piece of paper, it's now easier to trace and create accountability."
Through building the business, Prinsloo has found support from Startup Queenstown Lakes as well as the Regional Business Partners (RBP) network. He believes that entrepreneurship comes down to creativity and that innovation is the ability to take an idea and commercialise that creativity. He thinks that if you assume you don't know something, you always have an opportunity to learn.
Prinsloo is also very encouraging of others who have ideas percolating in their heads.
"Don't be afraid to jump. Don't be scared to get your product out there," he states.
"We spent time trying to create a perfect solution where there's never a perfect solution. Stick to the core of the problem you're trying to solve to avoid getting side-tracked by building the extra bells and whistles."
Story created in partnership with Startup Queenstown Lakes.
---
Innovation Nation is a series celebrating stories of innovation and entrepreneurship from around New Zealand.
Innovation Nation proudly supported by: