The Herb Farm secures distribution in Singapore through leading retailer Watsons
---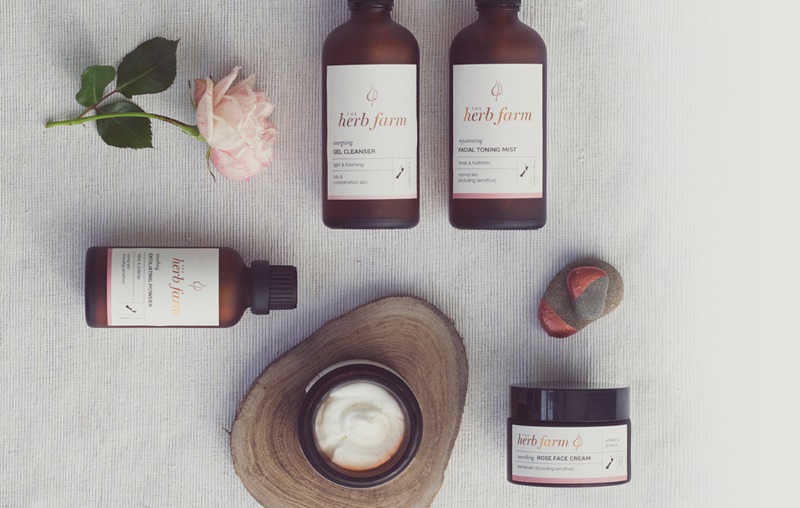 Singapore's leading beauty and health retailer, Watsons, will launch 100% natural New Zealand skincare brand, The Herb Farm, into the Singapore market in April 2017.
"We are really excited to bring our truly natural skincare products to Singapore and be working with such an established and respected company as Watsons", said Sarah Cowan, Managing Director of The Herb Farm. "Singapore is very competitive but an important market to be in to showcase our brand to Asia and Watsons are a dynamic and savvy partner for this market".
The Herb Farm secured distribution with Watsons Singapore through experienced FMCG importer and agent, Optimo Foods PTE Ltd who are committed to making quality natural products accessible to consumers.
Watsons Singapore will showcase 9 of The Herb Farm products in 20 of their key stores, with the intention to increase the distribution and range as the brand becomes established in the market.
Shirley Lee, Trading Controller at Watsons Singapore, was pleased to welcome The Herb Farm into their range. "The Herb Farm's philosophy of 'botanical simplicity', harnessing the power of plants in treatments, resonates well with the needs of our consumers who are constantly on the go. The Revitalising Face Mask and Radiance Facial Serum are a must for tired skin!"
Launching into Singapore is the next step for The Herb Farm, after launching into Hong Kong last year and developing an established presence in the online Chinese market. Export is a key strategy for The Herb Farm and they are working on plans to launch into Malaysia and Australia this year, as well as expand distribution in New Zealand.
---
About The Herb Farm
The Herb Farm was founded in 1993 by Herbalist Lynn Kirkland with a vision and passion to share the amazing healing and beautifying properties herbs and nature have to offer. Lynn was joined in the business by former international model and daughter Sarah Cowan in 2006 and The Herb Farm is now a respected and well-known brand.
The Herb Farm's uncompromising values in delivering only 100% natural products to its customers is ensured by handcrafting all products on-site at their destination in rural Manawatu. Local and international visitors can visit The Herb Farm and experience its beautiful gardens, café, retail shop and beauty retreat.
About Watsons
Established in Hong Kong in 1841, A.S. Watson Group is the largest international health and beauty retailer in Asia and Europe with over 12,800 stores in 25 markets. Each week, over 28 million customers and members shopped with our 13 retail brands in stores and on digital stores around the world.
Watsons Singapore has more than 100 stores located island-wide. Aligned with its philosophy of bringing 'more' to customers' lives, Watsons inspires and enables every one of our customers to look good and feel great so they can enjoy life to the fullest.
For more information/interviews please contact:
Sarah Cowan
Managing Director, The Herb Farm
+64 6 3268633
sarah@herbfarm.co.nz
www.herbfarm.co.nz