Southeast Asian entrepreneurs to gain insights into New Zealand food and beverage
---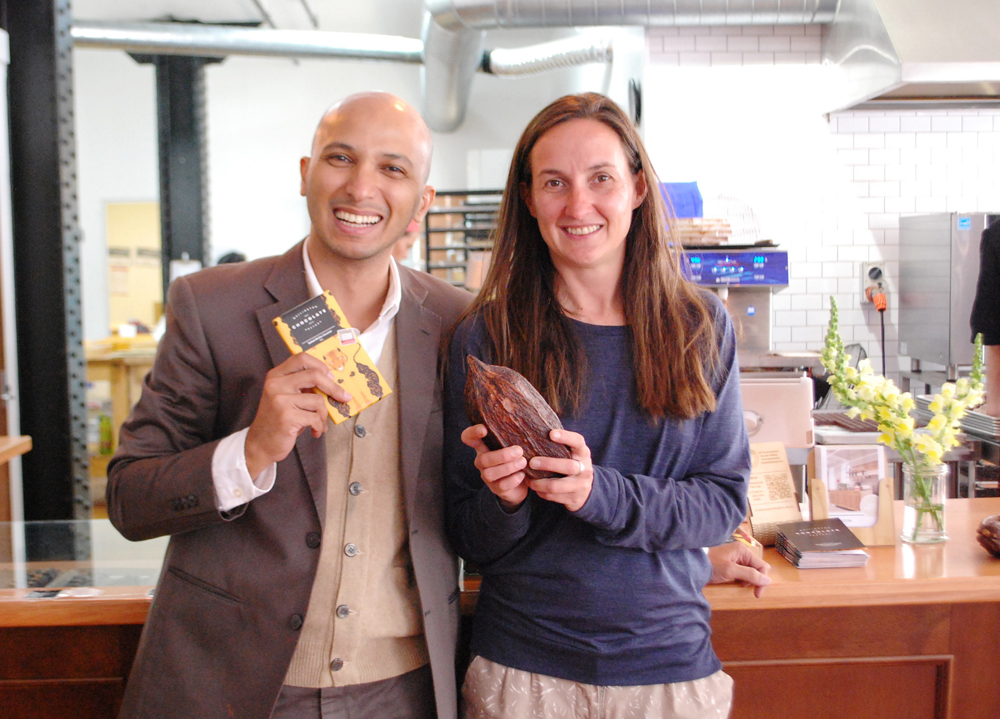 Top Southeast Asian food and beverage business leaders and entrepreneurs will speak at this month's New Zealand Food Summit as part of a programme run by the Asia New Zealand Foundation.
The group will also speak at events in Wellington and Auckland, connect with innovative New Zealand food companies, meet with government agencies, and travel to the Waikato and Bay of Plenty to visit high tech agricultural facilities and specialist dairy company Tatua. Their New Zealand visit takes place from March 22 to 29.
ASEAN Young Business Leaders Initiative project manager Adam McConnochie says the Asia New Zealand Foundation is pleased to be giving Kiwi business leaders the chance to better understand consumer behaviour in Southeast Asia.
"New Zealand has a long history of selling food products to Southeast Asia, but less experience with consumer branded products. What better way for exporters to achieve success than by engaging with people who have a local perspective on what consumers respond to.
"The entrepreneurs we're bringing to New Zealand are very impressive. They've created scalable companies in their own countries and broken into large overseas markets. I'm confident that New Zealand businesses can learn a lot from what they've achieved.
"It's also a fantastic opportunity for these Southeast Asian business leaders to learn about opportunities, best practice and innovation in New Zealand, a country they may not otherwise have visited.
"But mostly, this trip is about building strong networks. As New Zealand's trade ties to Southeast Asia continue to grow, participants will act as an important resource for New Zealanders doing business in the region, and provide valuable insights into ASEAN markets."
The participants are:
Ms Ade Permata Surya, Indonesia: founder and owner of Hearty Foodie, a snack company that aims to show food in Indonesia can be healthy and tasty.
Mr Alan Goh, Singapore: global sales lead of Oddle, an online ordering system for restaurants that aims to provide a holistic end-to-end solution for merchants, with a presence in Singapore, Malaysia, Indonesia, Hong Kong and Taiwan.
Mr Bui Quang Minh, Vietnam: founder and CEO of Beta Corp, a company focussed on cinema and restaurant concepts in Vietnam. Bui also founded and later sold Vietnam's first donut chain, Doco Donuts.
Mr Fuadi Pitsuwan, Thailand: co-founder and CSO at Beanspire, an ethical coffee exporter. Beanspire was the first Thai coffee sold by US company Whole Foods and is their best-selling premium coffee.
Ms Hang Do, Vietnam: vice-president of business development at Seedcom, an investment firm focused on retail, logistics, agriculture and food and beverage.
Mr Luong Ngoc Duc, Vietnam: founder and chair of Roselle, Vietnam's largest supplier of hibiscus products. Roselle is focused on the premium market and exports to Japan.
Ms Talita Setyadi, Indonesia: founder and managing director of Beau, a bakery brand specialising in European artisan bread and pastries with an Indonesian twist and using local ingredients where possible. Educated in New Zealand as a jazz musician, Talita studied at the Le Cordon Bleu cooking school in Paris.
While in New Zealand, they group will connect with innovative New Zealand food and beverage companies, such as Ripe Coffee, CHIA, Wellington Chocolate Factory, Fix and Fogg and Spring Sheep. Those companies have already made connections with Southeast Asian counterparts through the ASEAN Young Leaders Initiative.
"We've seen great results from past visits from Southeast Asia with strong ongoing business relationships developing – such as health food company NutriNest using New Zealand Manuka honey for their products in Vietnam," Adam McConnochie says.
The group will also engage with members of the Foundation's Leadership Network, a global professional network at the forefront of developing and maintaining strong links between New Zealand and Asia. Its members include Sachie Nomura, the owner of Australasia's largest Asian cooking school, Sachie's Kitchen, and others working in a range of sectors.
The seven entrepreneurs are visiting New Zealand through the ASEAN Young Business Leaders Initiative, managed by the Asia New Zealand Foundation for the New Zealand Government. ASEAN is a grouping of 10 Southeast Asian nations with a combined population of more than 620 million. New Zealand has a free trade agreement in place with ASEAN through the ASEAN-Australia-New Zealand FTA (AANZFTA).
---
About the Asia New Zealand Foundation
The Asia New Zealand Foundation is a non-partisan, non-profit organisation with a range of programmes designed to equip New Zealanders with first-hand experience of Asia and to forge valuable links to the region. Founded in 1994, the Foundation works in five main areas – business, arts and culture, education, media and research. It also runs a Leadership Network and takes a lead role in track II (informal diplomacy) bilateral and multilateral dialogues in the Asia-Pacific region. For more information: www.asianz.org.nz
About ASEAN Young Business Leaders Initiative
Since 2012, the ASEAN Young Business Leaders Initiative has brought more than 60 dynamic entrepreneurs and business leaders from Southeast Asia to New Zealand, building business connections and facilitating trade links. The initiative has also enabled New Zealand entrepreneurs to participate in sector-specific programmes in Southeast Asia, including a food and beverage tour to Indonesia, an agricultural visit to the Philippines and a tech visit to Thailand. The Foundation will be taking a group of food and beverage entrepreneurs to Malaysia in May.
For more information/interviews please contact:
Rebecca Inoue-Palmer
Media Centre Manager, Asia New Zealand Foundation
+64 4 470 8701
rpalmer@asianz.org.nz
www.asianz.org.nz