AgLoco on a mission to take the diesel out of food
---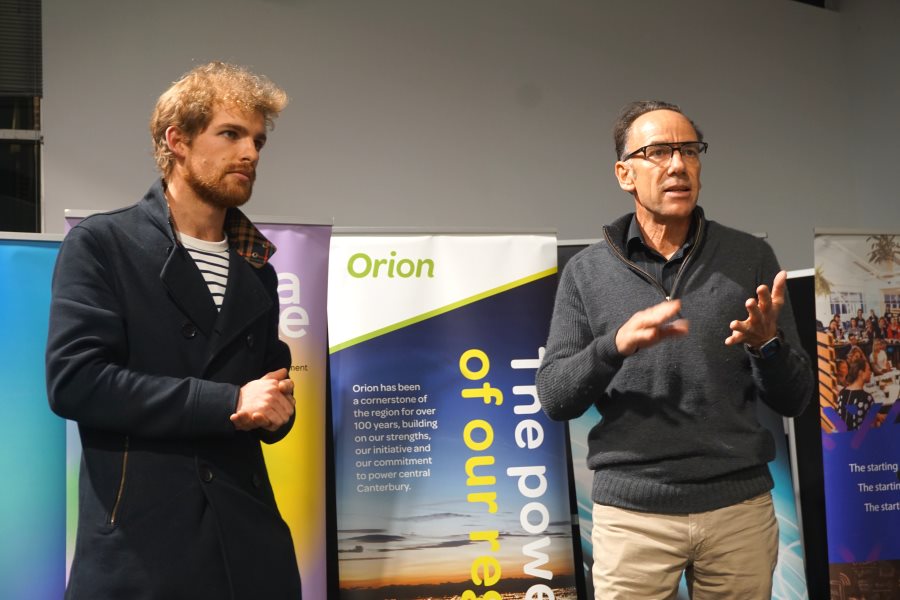 For the last one hundred years diesel tractors have faithfully met the needs of heavy agricultural work, helping to grow food to feed the world. We depend on diesel tractors to survive, but now science is telling us that to avoid the worst effects of climate change, we urgently need to stop burning fossil fuel. The problem for primary producers is that there are currently no viable alternatives to diesel tractors for heavy work.
In agriculture, waste is an accepted part of daily life. Unsellable green matter is laid to rot in the field or is burnt, releasing harmful particulates into the earth's atmosphere. Recognising the latent potential of this green stuff, a curious then engineer-in-training Sam Mackwell started to brainstorm how it could be put to better use.
Sam's concept is a biomass-fueled ode to the old fashioned steam engine that he believes could revolutionise transport. "The equivalent of 7% of global energy use is lost to the open air burning of biomass. In order to convert that biomass to liquid diesel, the systems to get it to the point where you can put it in a vehicle are so complex and energy intensive that it's not viable."
Over the course of 10 years from his at-home workshop in the rural outskirts of Canterbury, Mackwell spent his days tinkering away, ultimately building a 2 megawatt boiler capable of generating 400 horsepower — or the equivalent of a large tractor — fueled by nothing but plant matter.
"There were a few key problems with steam technology, pollution, the danger from sparks, the risk of explosion, high maintenance and the time it takes to get it going, all of which were located in the boiler. We've revolutionised this boiler so there's no smoke, no sparks, and it can be ready to go from cold within 20 minutes," said Mackwell.
Originally as a solo project, Mackwell had figured his best bet to make it big with his invention was to bring it into the rail transport industry, but with COVID effectively toppling the tourism sector, he was forced back to the drawing board.
It was then that he met farm boy Philip Royds from Business Mentors NZ, who had founded an engine management company some three decades ago to considerable success.
"Sam had developed and rediscovered this forgotten technology of steam. I looked at it and realised that instead of trying to convince corporates of this big new idea, why not pitch directly to farmers," said Royds.
Mackwell and Royds joined forces and pivoted to agriculture, co-founding AgLoco Ltd. Mackwell's prototype boiler will become the engine room for a new type of steam-powered tractor, fueled entirely by the land it works. The AgLoco™ was born.
"Tractors are so last century," said Royds.
The chasm separating the duo and their vision for global agriculture is a considerable amount of new investment and industry presence, which is why in July AgLoco applied to join the Orion Energy Accelerator.
Kicked off in March, the programme is supported by central Canterbury's electricity lines company Orion, startup hub Ministry of Awesome and Ara Ake – Aotearoa's centre of energy innovation.
Over the past month, in the programme, the duo have been learning what's required to get the investment needed for AgLoco.
Working closely with fellow founders, they have been provided with unique access to decision makers across the industry. "We have completed a critical mass of R&D, we're at the Orion Energy Accelerator to bridge the gap to the next stage," said Mackwell.
With one month left at the Accelerator, AgLoco are making their mark. On Sept 16 they will present their progress at the Orion Accelerator demo day, an opportunity to put themselves in front of some of New Zealand's most established early-stage investors, and vie to be one of the two startups to win up to $12,500 in startup grants.
"We're confident. It's something my eight year old niece understands — we need to get the diesel out of our food," said Royds.
Story created in partnership with Ministry of Awesome.
---
Innovation Nation is a series celebrating stories of innovation and entrepreneurship from around New Zealand.
Innovation Nation proudly supported by: