Venture Taranaki Powers Up Taranaki's entrepreneurship ecosystem
---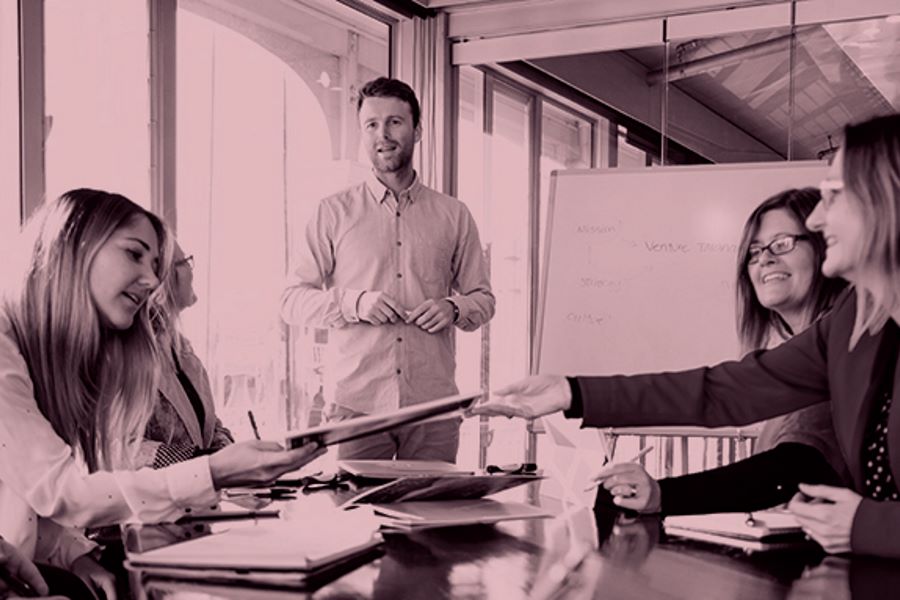 Venture Taranaki has launched a new PowerUp programme to grow, connect, and support ideas and capability, and harness the expertise and passion required to develop Taranaki's entrepreneurship ecosystem.
Enterprises, ideas, and individuals will be supported and enabled as PowerUp connects them with a range of new and existing services and opportunities, helping to grow their capability, and broaden their understanding of what they thought possible.
"PowerUp is a carefully constructed programme of events and activities, delivered in conjunction with partners around the region, and designed to complement the services and support already on offer by the wider ecosystem," explains Venture Taranaki Chief Executive Justine Gilliland.
PowerUp was created to bring together enterprise and bright ideas, and to work to build smart, connected communities, so ideas, entrepreneurship and innovation can continue to thrive in Taranaki.
The PowerUp programme will see the continuation of Venture Taranaki's popular startup support and ideas competition with a grand prize of $10,000 up for grabs.
"We have also reshaped, evolved and added new content to the mix," continues Justine. "There will be capability building through masterclasses, workshops and a mini-acceleration customised programme, alongside a range of freely available resources, an investment series, a podcast series and seed funding support."
Venture Taranaki is currently calling for individuals with an entrepreneurial mindset, great business or enterprise idea, or existing startup wanting to take it to the next level, to submit their application to take part in their PowerUp Ideas Competition kicking off 2 February 2021.
"We are incredibly excited to see applications already flooding in with big ideas and spots are quickly filling up to participate in part one of the competition, the Co.Starters workshops. "There is so much on offer from these open-access workshops to help develop ideas" says Justine. "Learn how to run a business, gain mentorship, seed funding, and ultimately, a grand prize of $10,000 cash to help grow your enterprise."
The competition will allow up to 50 of the region's budding entrepreneurs to attend a series of Co.Starters workshops over eight weeks, helping them to build their business plan and learn about startup business. Part two of the competition calls for participants to pitch their idea to win one-of-five spots in the next stage of the competition, the PowerUp Customised Programme.
The PowerUp Customised Programme is valued at over $10,000 and includes mentorship, local, national, and global expert advice, seed funding, and access to a coworking space. Over two months, the top-five finalists will gain invaluable experience with access to tools and resources to support their enterprise through start-up, and onto developing a winning pitch.
"Over the last two years we have run Idea Summit, which has been hugely successful. Through this we've seen innovative thinking and impressive ideas with significant potential from the region. PowerUp extends on Idea Summit, allowing for increased participation, enabling more entrepreneurs to build capability and bring their ideas to fruition," continues Justine.
"The PowerUp Ideas Competition is an integral part of our PowerUp initiative to support entrepreneurship and enterprises in Taranaki. In today's world, fostering a strong entrepreneur and innovative culture is critical to boost enterprise so we become an even more resilient, more diverse and a more sustainable and inclusive community," says Justine.
For more information about PowerUp visit http://business.taranaki.info/Start/Power-Up.aspx or to enquire about Venture Taranaki services email powerup@venture.org.nz