Overseas Eye: Matt Calkins, Appian
---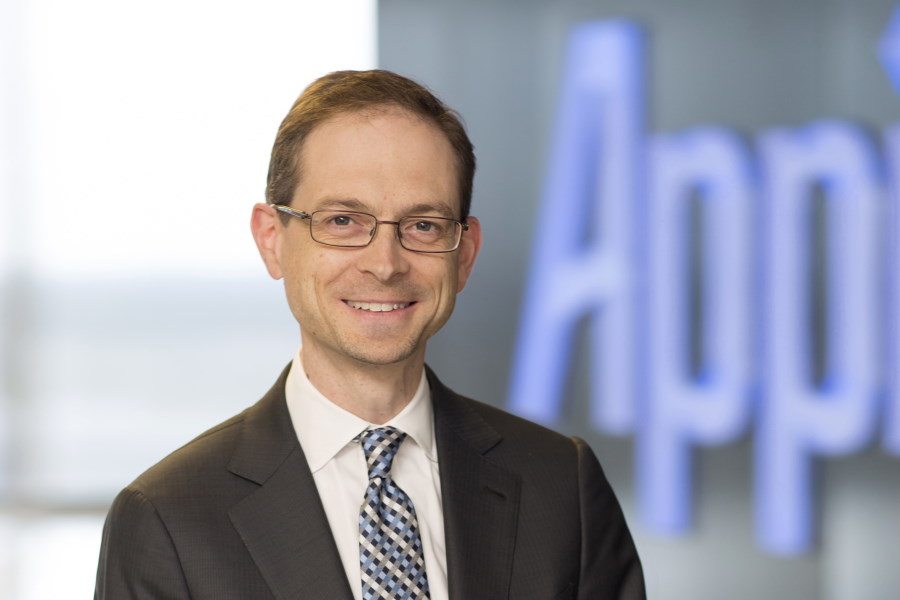 Based in Virginia, US, Matt Calkins is the cofounder and CEO of low-code 'platform-as-a-service' and digital automation business, Appian. We asked Matt to tell us a bit about growing Appian from a small startup to a global multibillion dollar business over the last two decades.
How did Appian first start out?
We started Appian in 1999 and the other founders and I are still running the company together. We had taken just $10 million of outside capital before we had our IPO (Initial Public Offering) in 2017. (NASDAQ: APPN)
I've always wanted Appian to be a software company, but software has a long work-to-cash cycle. We didn't have the money to wait through such a long cycle, so to get started we consulted as we built our product. Consulting also gave us credibility, ideas and some valuable business relationships.
What's the Appian value proposition?
Appian is a leader in digital transformation, which we address with low-code, workflow, and automation technology. Organisations use our platform to build mission-critical business applications. Our customers operate globally and are the best in their industries. I'm pleased to have nine of the top 10 life sciences firms, six of the top 10 asset managers, five of the top 10 banks, and more than a hundred government groups on our customer list.
Low-code, automation, and workflow offered in our single platform makes a powerful combination. Our platform allows companies to quickly build unique applications so they can better serve their customers, operate efficiently, and differentiate themselves from their competitors.
What advice would you give entrepreneurs in New Zealand trying to build or grow their software businesses?
My first piece of advice would be to believe in your unique ideas and don't just follow the market. We've been tenaciously stubborn about what we thought was important, rather than getting caught up in what the analysts were talking about, or the latest industry fad. Appian has often gone against the grain and we've been proven correct more times than not. For example, we were the first low-code company to acquire an RPA vendor, combining low-code, workflow, and automation in a single platform. Now, we've been proven right as others try to take advantage of these converging markets.
My second piece of advice is to hire people who are willing to fully commit to your values and goals. Company culture is critical to company success. Despite our size, I'm still deeply involved in candidate interviews — at all levels, including university graduates and executives. I've literally done thousands of interviews personally, and it's an area of the company where I've probably dedicated most my time. The right people can be empowered to attract more high quality talent and produce good outcomes.
Finally, my third piece of advice is to care about each customer's success more than anyone else, including the customer. Appian was built on customer success. Happy customers attract more customers to your business, improve your products through feedback, and expand their use of your products. We're proud of our world-class software renewal and net revenue retention rates, which demonstrate our customers are happy and find our platform valuable.
From your perspective, how has COVID-19 impacted the digital needs of businesses?
COVID has forced every organisation to reassess how they react to changing circumstances. Every business now understands the importance of agility. A lot of the changes that organisations want to make are institutionalised through software. So, there's new emphasis on finding ways to create or modify applications quickly. Companies need software that they can bet their business on – software that reconnects them with now-virtual customers, automates new processes, maximises the productivity of their dispersed workforce, and protects the safety of employees returning to the office.
From a company point of view, what has Appian learned from their experiences this year with COVID-19?
2020 has been a very difficult environment for everyone; however I'm proud of our response to this challenge. Our employees were unified and delivered strong customer outcomes. They were quick to support each other with a variety of needs, from locating scarce essential items to assisting with virtual schooling. They used Appian's platform to serve the local community and launch multiple solutions to help businesses and schools get back onsite safely. They also virtually delivered customer projects and our normal platform releases – on schedule and fully featured. I feel that COVID-19 validated the quality of our employees and the incredible culture we've built since our founding.
What's in Appian's future?
I think we have a bright future. Now, more than ever, there is a new emphasis on agility, the ability to react quickly to change. Companies are now looking to different technologies to run their businesses nimbly. They seek more automation, more cloud, more digital transformation, and more low-code. Our low-code automation platform will help businesses adapt to changing times.