Global startup ecosystem report rates NZ start-up ecosystem
---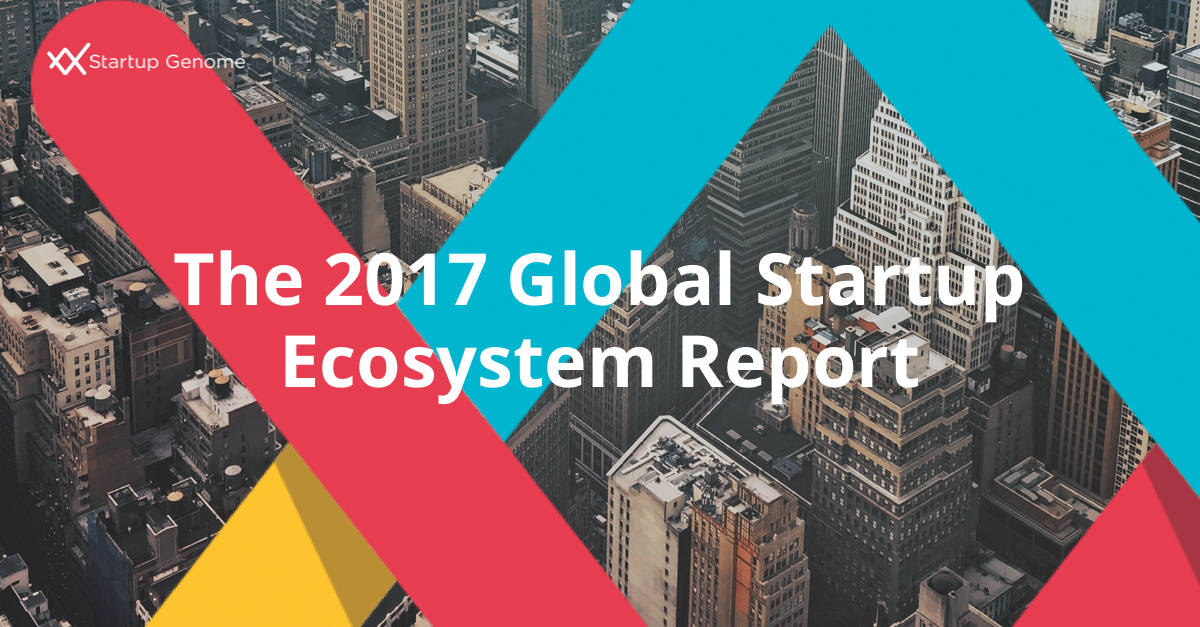 New Zealand start-ups have the highest percentage of offshore customers when measured against their counterparts from 50 other ecosystems including New York, Moscow, Beijing and London.
For the first time over 100 kiwi start-ups have taken part in the Compass Start-up Genome's Ecosystem Ranking Survey. The Compass Start-up Genome project team is based in San Francisco and benchmarks start-up ecosystems from around the world.
The 2016 survey results have just been released at the Global Entrepreneurship Congress in Johannesburg, South Africa.
Commenting on New Zealand's performance AANZ Chair, Marcel van den Assum said he was pleased to see "NZ Inc" on the world map.
"Start-up eco-system inputs such as volume of deals, number of angel investors and investment levels have grown consistently, and position New Zealand as a highly credible performer on a per capita basis," said Mr van den Assum.
"I am particularly pleased to see our founders and start-ups leading the charge when it comes to engaging globally. To generate the level of value we hope our start-ups will deliver for New Zealand and their shareholders, we have to think and sell globally from day one. And our companies obviously are."
New Zealand start-ups also ranked among the highest, at 5th, when it comes to positively interacting with corporates.
"The extent to which our companies are garnering interest from corporates bodes well for their success. New businesses need customers and investment and corporates are a great source of both," said van den Assum.
Another important insight revealed by the survey is New Zealand entrepreneurs' lack of experience. Less than half of our start-up growth teams have had more than two years previous entrepreneurial experience.
While this concerning, Mr van den Assum said this finding should provide a high degree of confidence to those supporting the growth and professional development of founders and start-ups.
"The challenge for New Zealand is to apply higher levels of capability, capital and connections to those businesses that have real potential to scale and deliver a return on investment to all eco-system participants. This is fundamental to longer-term sustainability. Those running start-up weekends, government incubation and accelerator programmes and the Seed Co-Investment Fund now have a clear evidence that these programmes are vital and much needed," he said.
The survey was led by the Angel Association NZ and carried out with support from NZX, New Zealand Trade and Enterprise, New Zealand Venture Investment Fund, Ministry of Business Innovation and Employment and Callaghan Innovation.
"Lifting and supporting our high growth tech companies requires a NZ Inc approach so we are pleased that acquiring this data reflected that," said Mr van den Assum.
Get a copy of the Global Startup Ecosystem Ranking report here.
---
About the Angel Association of New Zealand (AANZ)
The Angel Association is an organisation that aims to increase the quantity, quality and success of angel investments in New Zealand and in doing so create a greater pool of capital for innovative start-up companies. It was established in 2008 to bring together New Zealand angels and early-stage funds. AANZ currently has 27 members representing over 600 individual angels associated with New Zealand's key angel networks and funds. Recent NZ Venture Investment Fund data revealed angels have invested more than $NZ437m in over 928 deals and 296 companies in the last 10 years. For more, please visit: www.angelassociation.co.nz
About the Compass Start-up Genome
The Global Startup Ecosystem Ranking is the definitive resource for founders, investors and other leaders to understand entrepreneurial vibrancy in 50+ leading cities. It was been published at the Global Entrepreneurship Congress 2017 in Johannesburg, South Africa last week in front of policymakers from 160+ countries. It will be read by approximately 500,000 people (25% founders, 25% investors, 25% policy makers, 25% other).
About New Zealand Venture Investment Fund
The New Zealand Venture Investment Fund invests with venture capital funds and alongside angel investors to support New Zealand technology companies with start-up and growth capital. The NZVIF was established by the New Zealand government in 2002 to build a vibrant early stage investment market in New Zealand. We have $300 million of funds under management which are invested through two vehicles: the $250 million Venture Capital Fund of funds and the $50 million Seed Co-investment Fund. All our investments are made either through privately managed venture capital funds, or alongside experienced angel investors, who we partner with to invest into New Zealand-originated, high-growth potential companies.
About Callaghan Innovation
Callaghan Innovation is the government's business innovation agency. Its purpose is to grow New Zealand's economy by helping businesses succeed through technology. It delivers innovation services to businesses and build New Zealand's innovation capability, including supporting a network of incubators and accelerators across New Zealand. It also provides technical and scientific expertise, impartial advice, skills development, access to industry networks, and grant funding.
For more information/interviews please contact:
Suse Reynolds
AANZ Executive Director
021 490 974
suse.reynolds@angelassociation.co.nz
Marcel van den Assum
AANZ chair and 2015 Arch Angel
021 963 459
marcel@angelassociation.co.nz