Build your network, build your business
---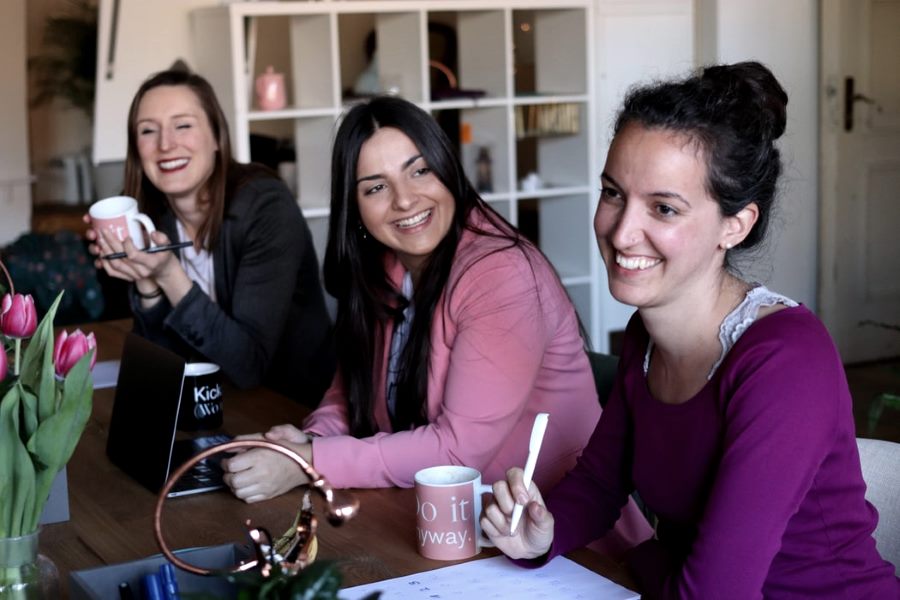 Ask any SME owner, and they'll often say the biggest perk of running their own business is the freedom. The ability to choose your hours, who you work with, or build a company with a purpose and strategy that's all your own.
The pluses are many, but there's also a flipside – like the stresses of grappling with new skills, juggling multiple responsibilities or having to be "always on", not to mention the added financial pressures and concerns.
A Prospa survey of small business owners revealed that over three quarters struggle with one or more areas of business management, most commonly finance and accounting, digital marketing and IT.
It can be tough to navigate these challenges solo, which is why it's so important for small business owners to have somewhere to turn to for consistent, real-time and relevant support.
If you're looking for ways to connect with people who can offer the right guidance and expertise to help you on your small business journey, there are a number of forums you should explore.
Online communities
Like so many things these days, one of the easiest ways to get connected with like-minded individuals is by jumping online. This is particularly useful when you're time-poor, which is a common challenge for small business owners. The same Prospa survey also revealed that nearly half work at least 6 days a week on their business, with one in five working seven days.
Becoming part of an established online community can give you immediate access to a wealth of knowledge and experience – by connecting you with people from various backgrounds, and with diverse areas of expertise.
No matter what you're dealing with, chances are there will be someone who's been there before and can offer a friendly word of advice.
The golden rule with online communities is that you often only get out what you put in. In other words, don't just be an observer – make sure you're contributing to the conversation where you can. That's where the truly valuable connections are made.
Best of all, you can access a number of fantastic online business communities for free, via social media platforms like Facebook. Check out Collectively NZ as a great starting point.
Networking events
If you prefer opportunities to connect with people face-to-face, over breakfast or a glass of wine and nibbles, networking events can often be your best bet.
Networking events can be an opportunity to establish meaningful connections with other small business owners – to share experiences, build your referral networks, and access feedback and advice.
A quick Google search will turn up dozens of regular networking events all over New Zealand. Whether you're after speed networking, learning events, or something more tailored (perhaps to your industry, a start-up audience or working mums) – chances are you'll find something that feels right for you. I'm a member of Women in Finance Management, for example – which gives me a unique chance to connect with other women across the finance sector.
If you're interested in exploring networking events in your area, start out by jumping online and taking a look at your local Chamber of Commerce, or websites like Meetup.com and Business Networking NZ.
Create your own networks
If you're wanting to get the most value out of networking events and online forums, it's important to be intentional about who you're interacting with.
Seek out other individuals who share your interests, passions and concerns in business – whether as a mentor, or a support group – and put a structure in place that will help you get (and stay) connected between events, or outside of the wider online group.
That could mean scheduling weekly Zoom calls, setting up a LinkedIn Group, or having monthly coffee catch-ups – as long as it's a chance to check in with one another.
These mini networks can help to keep you all accountable in meeting your goals and milestones in the areas that matter to you – not to mention provide invaluable support and friendship when you're faced with a challenge.
Being in charge of your own business can sometimes feel like a lone venture – but it doesn't have to be. Technology has made it easier than ever to find and connect with other like-minded individuals and access the support you need when you need it.
---