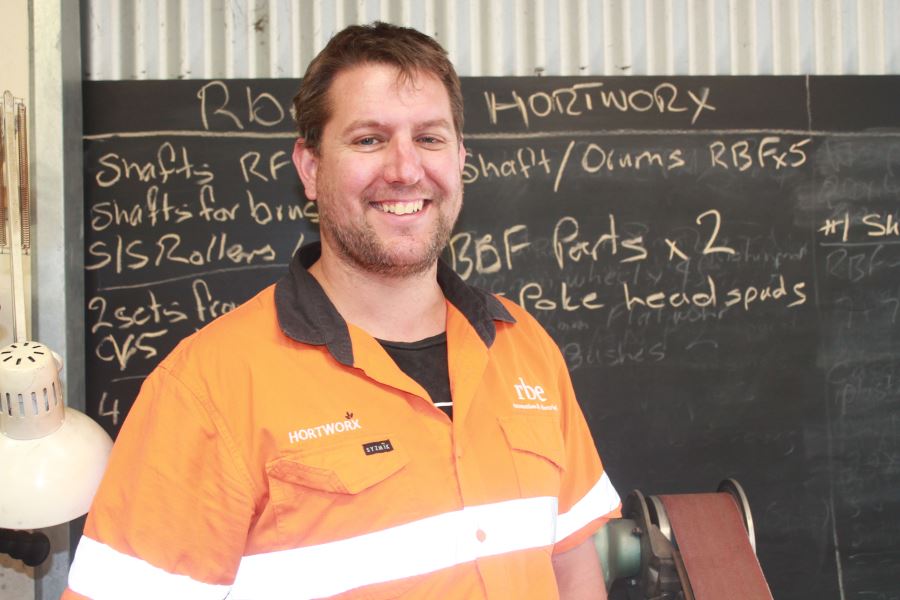 Founder: Rob Elstone
HQ: Hawke's Bay
What problems do you solve and what products or services do you sell?
Hortworx grows production through smart automation, increasing packhouse efficiencies and reducing labour reliance through the use of simple 'back to basics' engineering complimented with the latest technology. We produce a range of bin filler products, pack tables and conveyors targeting final fruit handling processes, as well as turnkey projects, maintenance and service support.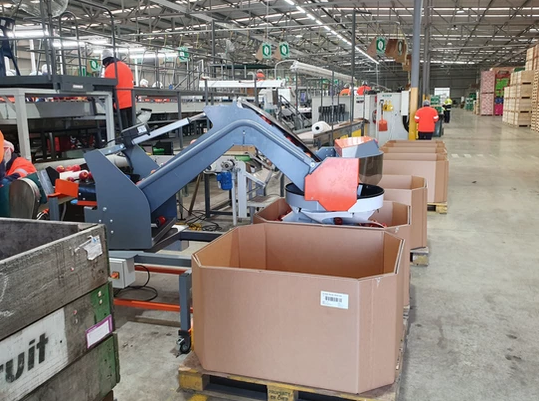 Who and where are your target customers?
NZ Packhouses of any size or produce type. We have also supported packhouses in the US, Canada and Australia. Next year we will market our flagship product, the Robotic Bin Filler in Australia.
How and when did you first come up with the idea for your business?
Hortworx was born from my years in the fruit industry, predominantly in packhouses. As a largely human reliant industry they have been struggling to attract and retain skilled staff, let alone enough staff to complete the seasonal requirements.
From this knowledge base and some future focused concepts, I was selected for the 2019 Cohort of the Sprout Accelerator programme run from Palmerston North. During this journey we realised my existing business RBE Automation was not directly focused enough and we needed a brand to package our offering and existing products to align with the industry.
What are three things about your business that you are proud of?
1) Keeping it simple – We consistently get comments on how simple our machines are. It's really easy to make something complex. It's actually quite hard and takes plenty of trial, mostly error and many minds to make something simple that can be complemented with just enough technology to support it.
2) Collaboration – If we don't know the answer, we'll bring people onboard that do. If someone has a product that will benefit our customers, then we need to be working together to ensure the packhouses are the winners. Coming from an electrical/automation background learning the mechanical side of things has been fun. So many people have good advice to share, if you just ask.
3) Future Focused – We like to question 'why?'. We are looking for and actively introducing new hi-tech and improved ways of production to ensure that our customers stay up with the tech curve, maintaining the advantage over their competition and improving efficiency and throughput despite a declining labour pool.
How do you market your business and what advice do you have for others around marketing?
We have two NZ based distribution channels for some of our products, they certainly help with having their marketing reach. Most other marketing has been through existing customer relationships and word of mouth. We are developing processes to support our growth objectives.
Find someone that gets your business and your market to help strategise, then talk to people; customers, suppliers etc.
What's been the biggest challenge you've faced in building your business so far?
Acceptance – being new and unproven in a long-standing industry where everyone seems to know everyone (apart from me) takes time, effort and good outcomes to get accepted as capable.
When a customer is investing into a product or solution, they want to know that the new offering is going to perform. It takes time to get a few machines operating, to gain that proof and the traction needed to become a viable option.
What is the biggest entrepreneurship lesson you would like to share with other Kiwis thinking of starting their own business?
Get a good support person behind you; coach, mentor etc. Talk to as many as it takes to find someone that gets you, your business and that you connect with. You are blind to so many things when you are working in the business, it can seem hard and overwhelming. Having someone you can bounce ideas off and get practical help from, will allow you to focus and do what you do best.
Secondly it's mindset. Failure feels immense, while wins get brushed aside. Take the time to realise what you've achieved. You've taken risks others wouldn't dream of, so enjoy the success when it occurs.
How has your business adapted to the challenges of COVID-19?
The fruit industry has pretty much powered on, so we haven't yet had to change much. If anything Covid has highlighted that the labour challenges for the fruit industry are only going to get tougher. Automation and smarter machines are the solution and we are working on a few projects that will go towards helping out further.
What are your plans for the next 12-18 months?
We are planning to do some R&D around key products we see as the next steps in our journey, and continue working with customers to improve the abilities of their packhouses and reduce their labour risks.
What's great about Hawke's Bay?
For us HB is one of the major centres of NZ apple production, a large portion of our customer base is within 30mins of our workshop. We also have some great collaboration partners based here, collectively we are pushing the boundaries and as part of Business Hawke's Bay's Hi Tech Hawke's Bay cluster group, looking at how we can grow the tech base locally.
---