Matt Jones, founder of Advanced Safety. [Photo: www.jayagibson.com]
Founder: Matt Jones
HQ: Christchurch

Tell us about your business.
Advanced Safety provide workplace health & safety systems,health and safety training & on-going support for small, medium & large business. We have identified that there are many individuals who have been given the additional H&S responsibilities within a business that have little or no support. We are here to assist their development and bring peace of mind to the business.
Who and where are your target customers?
Major centres such as Auckland, Wellington, Christchurch, Dunedin and Queenstown within industries such as construction, civil engineering, manufacturing, design, property development & property management.
Who, how and when did you first come up with the idea for your business?
Over several years I have been a health and safety manager, working for small construction firms, consulting and as the national H&S Manager for Airways New Zealand. There is a significant demand for professional (qualified/experienced) advice and there are few of us around that fit that description, even fewer that have recognised the opportunity that technology and human behavioral management presents.
What are your three biggest unique selling points?
I have worked hard to establish joint ventures with market leading software providers that compliment Advanced Safety's services.
I have a Graduate Diploma in Occupational Safety & Health from Massey University and several years within the profession.
I bring authenticity, sincerity and take the time to listen to my clients needs and ensure their needs are met.
What are three things about your business that you are proud of?
The speed in which Advanced Safety has a presence in the major centres in New Zealand.
The establishment of a significant market share with the leading safety software providers.
The leadership position that Advanced Safety/Matt Jones has created on social media.
How do you market your business and what advice do you have for others around marketing?
Social media, social positioning and providing a tonne of value at no cost. In a World full of noise, shouting the loudest doesn't mean you will win those big tenders – you have to earn trust and remain humble.
What's been the biggest challenge you've faced in building your business so far?
Securing finance. However I have overcome this by simply working my butt off. I have three kids (soon to be four), a beautiful wife, a new mortgage and a couple of ageing cars to my name. The free software and cheap packages available online mean that a start up requires very little collateral. In this day and age there are simply no excuses for not succeeding.
What is the biggest entrepreneur lesson you would like to share with other Kiwis thinking of starting their own business?
Do not underestimate the value of dedicating time to peer networks. Not to generate sales but to simply share stories, offer advice and morally support one and other. Stop making excuses and start. Above all else, never wait for someone to present you with the accolade of being an expert or leader of your profession, that will likely never happen. You have to behave and act as if you are – period.
---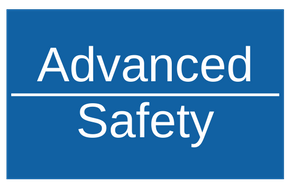 Advanced Safety  |  Facebook  |  LinkedIn   |  Instagram  |  Twitter  |  YouTube
---
Like this? Get entrepreneur articles by email.