Wood Training to launch National Emergency Response Hub
---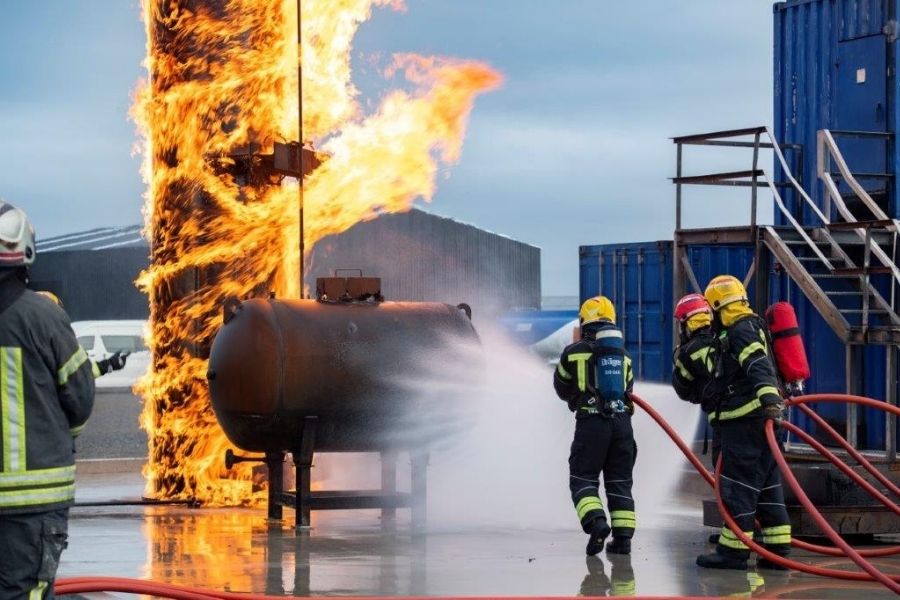 Wood Training, a provider of world class high-risk health and safety industry training, is launching a national Emergency Response Training Centre (ERTC) on a two-hectare site in New Plymouth which will provide industry training across a diverse range of industries.
While pressurised fuel firefighting and emergency response training are promoted, the training centre, to be officially launched next year, has grown from humble beginnings to what will be a national hub, providing technical training and expertise across a wide range of safety courses.
It will be the only one of its kind nationwide.
"It will be a place for those who want to see real life examples, targeting people who are just entering the high-risk industries or refreshing their many years of skills. The aim is to keep the training fresh and exciting; technology has come a long way and will certainly assist with this," Wood Training's business manager, Matthew Ries, said.
The centre is equipped with the country's only specialist pressurised fuel firefighting facility, as well as other industry specific props like a realistic fire training building. This provides trainees with scenarios tailored to their work environment.
Pressurised fuel firefighting and emergency response training are at the core of the newly developed training centre, which has a planned official grand opening next year. Expansion will include HAZMAT (hazardous materials) response and confined space/heights rescue training.
"It's a substantial million-dollar investment, providing an entire fire service with the correct safety gear and breathing apparatus on top of all the building infrastructure, Ries said.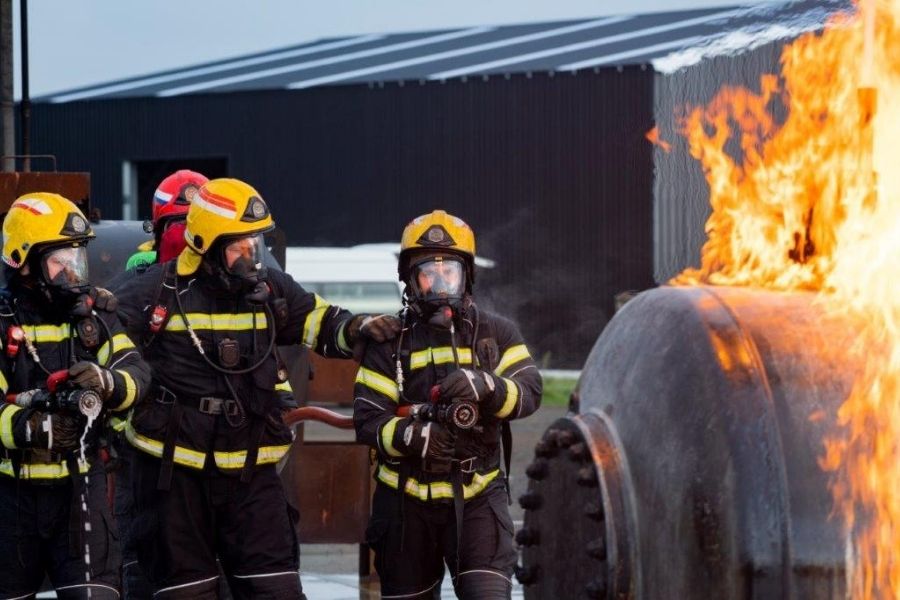 The ERTC is part of Wood Training's 30-year commitment to 'train to save lives' and keep people and the planet safe. It has provided emergency response training for major incident teams in the energy sector, as well as Police and the New Zealand Defence Force.
Wood Training is already a small to medium-sized business – but is expected to grow quickly and significantly. Ries contends that to grow and be innovative, entrepreneurs and business owners need to research and know their market, but more importantly, know their market niche.
"You also need some level of diversification; for us it's focusing on three or four channels of business that are independent," he said. "We are forecasting substantial growth- and we are pretty confident that will happen."
As New Zealand moves to more renewable energy resources, the new energy sector will grow and along with it the need to keep workers safe. By being familiar with the latest gear, risk management tools and changing emergency response methods, Wood Training can provide the surety to these pioneering businesses.
Many organisations are returning to continue training and be reskilled in a constantly changing health and safety environment.
"All industries can approach us for training," Ries says. "We have a lot of skilled and talented instructors, each with a wealth of industry knowledge. This is the key to achieving outcomes that are beyond expectation."
Story created in partnership with Venture Taranaki.
---
Innovation Nation is a series celebrating stories of innovation and entrepreneurship from around New Zealand.
Innovation Nation proudly supported by: