Auckland startup 'Relab' aims to change property data game
---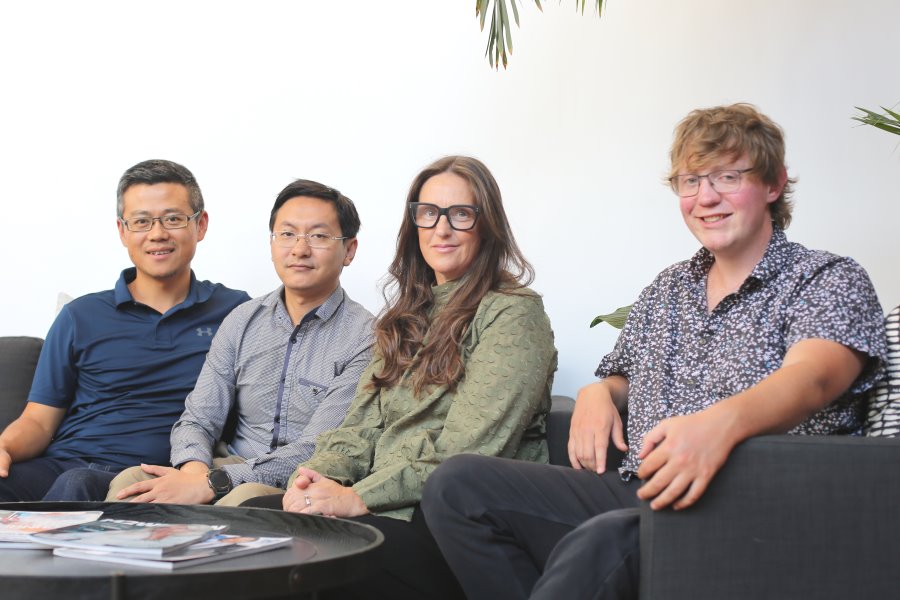 Auckland property data company Relab has launched the freshest version of its software-as-a-service, as version 4.0 of the platform aims to make property data more accessible than ever for mum and dad buyers and sellers, investors, developers, and real estate professionals.
The update comes after the January announcement that Relab has secured $1m of post-seed funding from investors sharing the belief that easily accessible property data tools have been too lacking for too long.
Investors as well as Relab's team are looking forward to soon serving property data requests outside Auckland, nationwide and Australia.
Specialising in maps featuring essential information which could make or break property decisions, Relab provides data, insights and tools on anything from sales history, ownership and title records, underground infrastructure and Council planning details to school zones, flood hazards, easements, caveats and more. It even incorporates Google StreetView so users can get a 360 degree view of any address from their mobile.
Set up four years ago with free and subscription options, Relab membership offers professional tools including a subdivision feasibility calculator, instant order title records online, and real-time property insights which prompt users about building and resource consent in the area so they can stay well-informed.
Founded by Knight Hou (CEO) along with Leon Hong (CTO) in 2016, Relab was created to solve pain points when it comes to property industry data.
Hou says Relab has several points of difference. Firstly, Relab aims for under five minutes turnaround on online title order requests, which Hou estimates may be some of the fastest title information data turnaround in the country.
Secondly, Relab was built with a mobile-first philosophy.
Thirdly, Relab's platform is available in Chinese as well as English languages.
"If you're an architect or planner, you would typically have multiple windows open on your desktop in order to get full background information on a property," Hou explains.
"The types of information you need for due diligence or feasibility analysis are all over the place, half of them not accessible via mobile. So, Relab offers the convenience of bringing all info together. Also, particular customers need specific information to complete their due diligence. We had to make title records, caveats and easements available as part of any offering."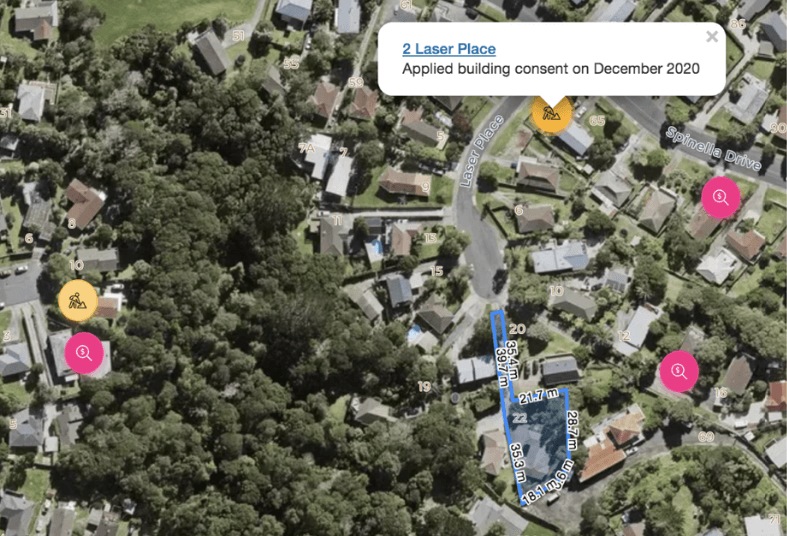 The founders' previous careers in property data and startups were essential in understanding the consumer journey.
Hou and Hong are both migrants to NZ, with Hong growing up in South Africa. Hou spent fifteen years working for some of New Zealand's largest corporates such as Air NZ and Spark. Hong spent years with Auckland Council in different IT management roles and was part of the wider Auckland Unitary Plan project.
Both were also involved with startups – Hou worked with Brave New Coin; Hong worked on Booktrack. "We saw how great founders led teams," Hou says. "This prepared us for our own startup journey."
Relab's mission, going forward, is to make more data and insights available to help users with making smarter, data-driven decisions through Relab's all-in-one platform.
"In the future we'd like to focus more on data science and modelling and have enterprise-level APIs for larger customers to consume."
Relab currently boasts 30,000 registered users and over 500,000 Auckland addresses on its map and aims to work with other regional councils outside of Auckland to offer its service nationwide.
Relab is currently headquartered at startup incubator The Icehouse and is buoyed by its January funding success. However, Hou says after COVID hit, "Like many other Kiwi business owners, we were asking ourselves, 'Where to next?'"
"At our first board meeting after the April 2020 lock-down, the team decided to pivot and focus on a SaaS model. We also had two new shareholders who were able to help us narrow down industry pain points. That was the key in shaping some of Relab's key product features today."
With an ethos of "fail fast, learn fast" and having achieved some growth momentum after the pivot, Hou and Hong pitched to the local investment community around October 2020.
"At first many investors didn't quite understand our vision. But after a quick demo on my laptop they could see how it was different to anything currently in the market. It came down to the underlying data insights and how we serve them up – as well as the user experience on mobile or desktop. That was the turning point."