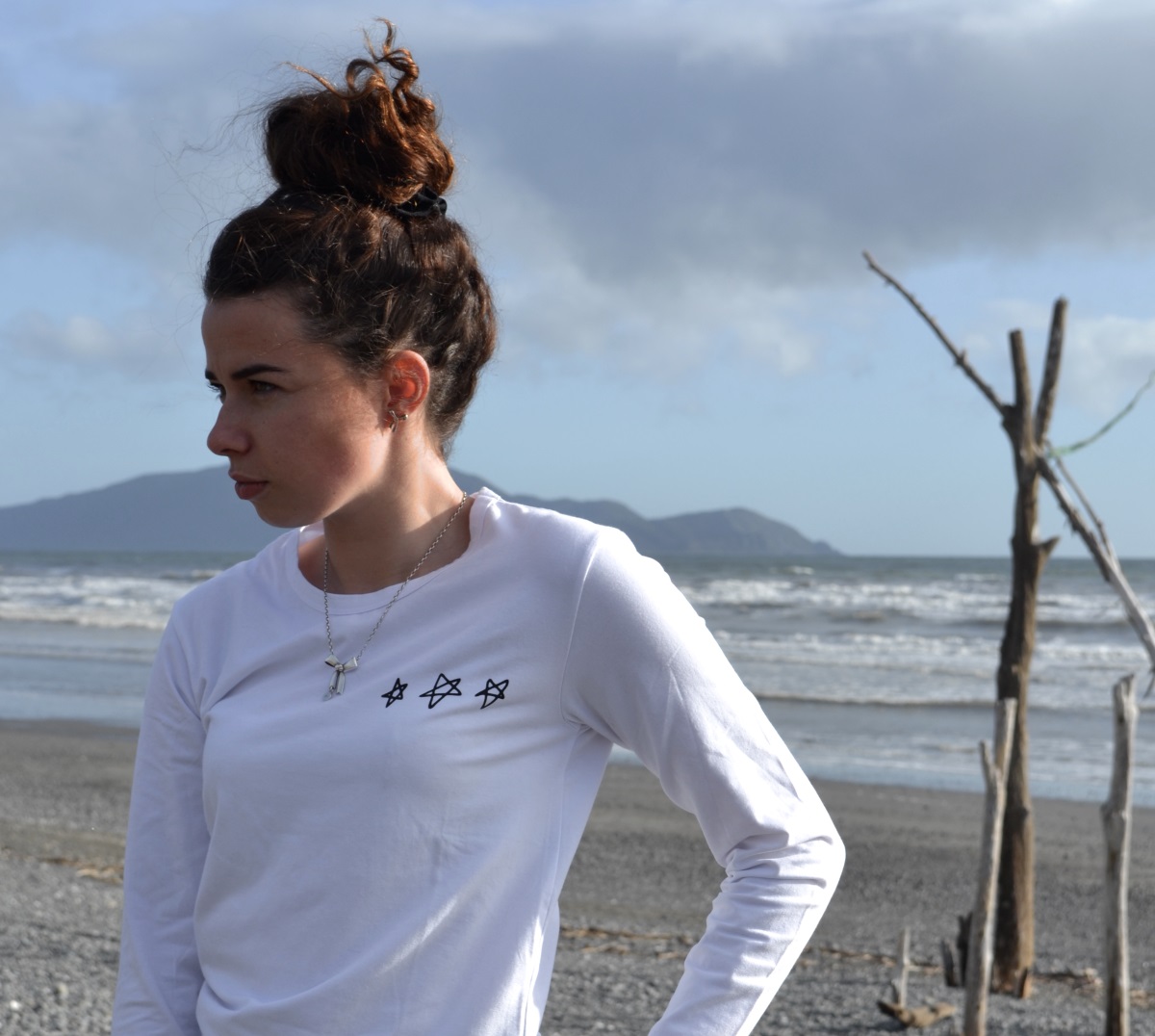 Stories of teenagers making, altering and designing their own clothing are nothing new but we thought this one was well worthy of sharing. With dreams of designing for the catwalks of Paris, 18 year old Orion Scott from Otaki on the Kapiti Coast, realised that entrepreneurship was the quickest way to get started on her journey, understanding that her success in fashion will rely as much on her business skills as her design skills.

Launching her own label under her fashion alter-ego "Orion Kendal" in March 2016, Orion is already looking for retailers to carry her brand. What's more, Orion has a social cause, her designs riffing on the issue of gender neutrality and she's doing it all from her dorm at boarding school, with no money, no prior experience and NO EXCUSES!
NZ Entrepreneur: Orion, to start with can you please tell our readers a bit about yourself and your label Orion Kendal?
From making what I thought would be suitable outfits to walk Paris fashion week out of mums towels at the age of 11, I have always loved to make and create. Lacking "cool" t-shirts in my wardrobe I paired my love for fashion and art together. With a blank tee and a fabric marker in hand, I created my label "Orion Kendal" in March this year. Orion Kendal is aimed at the youth of today, not only to emphasize individuality through style, but to also shed light on gender neutrality, a major issue in today's society. I have chosen to enter the market with an affordable vision, as I believe your bank account balance shouldn't determine your style.
By incorporating my name on each piece of product I am promoting myself and business in one, therefore quality control is my main focus, aiming for each item to be to a standard that would be fit for my fashion idol, Her Royal Highness Queen Elizabeth II, to open.
NZ Entrepreneur: What entrepreneurial experience if any did you have prior to starting Orion Kendal and how did the business come into being?
With aspirations of studying fashion in France, I was hit with realization that this came with a rather expensive price tag. In my mind the best way to fund this was to start a business, forgetting that any normal teenager would apply to New World and scan groceries. I remember being in town when I was asked where I got the top that I was wearing from. It was a $5 Warehouse t-shirt chopped off at the bottom and doodled on with vivid and this is where the idea for Orion Kendal begun.
Apart from taking Year 12 Business Studies at school, my knowledge for starting a business was almost slim to none, and to be honest it still is! Stuck for advice and guidance I have relied mainly on my school business teacher and many business magazine articles, both steering me in the right direction, and to where I am now.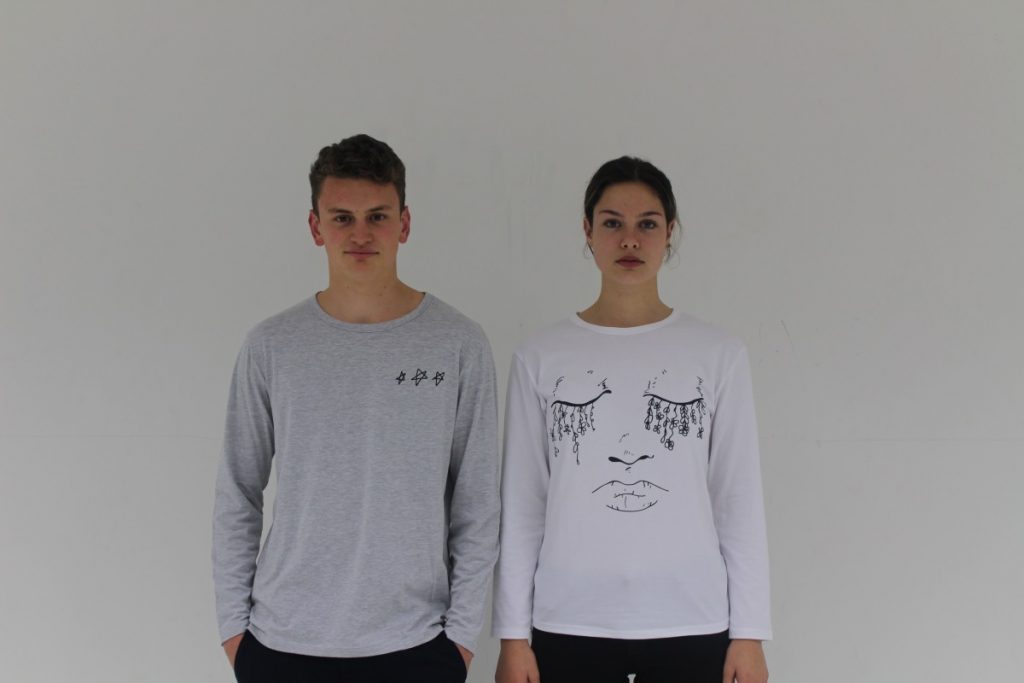 NZ Entrepreneur: What have been your three biggest challenges in getting the business to where it is now?
My biggest and ongoing challenge would be lacking knowledge in particular fields, such as finance and marketing. Although challenging these are my favourite parts of the business, alongside designing, as I approach them with a "trial and error" attitude.
Following closely behind, my next challenge would definitely have to be lack of space and resources. Running a business out of your boarding school bedroom has proven to be very cramped, especially when your wardrobe is filled with boxes of t-shirts as opposed to school uniforms. However, I've become an expert of wrapping and packing shirts on a desk the size of a coffee table, so it's not all bad!
Time would be my third challenge. If I could, I would devote all my time to developing Orion Kendal and making it grow into a recognizable establishment. But unfortunately this isn't a subject that will help me pass NCEA level 3, so balancing business matters and school matters makes for a very busy week.
NZ Entrepreneur: And what have been the achievements you're most proud of so far?
In the early stages of creating my product I was approached by a band who liked my designs and asked if I would be interested in creating their album cover. To me this was a major stepping-stone in my business venture as it made me realize that other people like my designs besides my Mum and myself.
Another would have to be my first sale to a complete stranger, seeing an email come through that wasn't from a school friend or relative got me ready to expand Orion Kendal and see where it could go.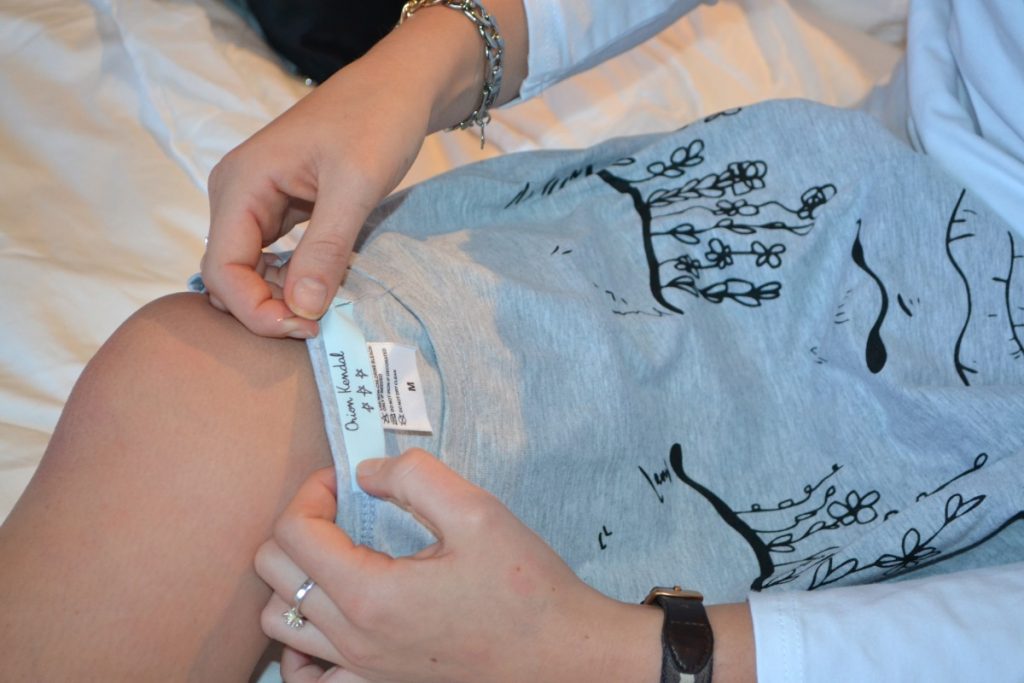 NZ Entrepreneur: What is your business goal over the next few years and what key challenges are you working on right now?
Orion Kendal is still only very small, operating through an online store, I am looking to expand and have my brand stocked in retail stores. Alongside growing and establishing my brand I want to keep my business aims honest and loyal, promoting issues to the community, which could one day contribute to a social change regarding stereotypical gender issues.
At the moment I'm focused on promoting my products and getting feedback and advice on how I could better and improve my products and business. I am always making and creating, working on new designs daily and I hope to expand my product range from t-shirts to other apparel items which would contribute to establishing my brand in the market place.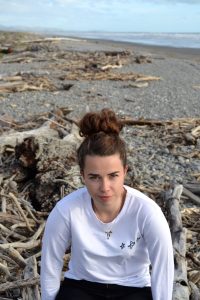 NZ Entrepreneur: Given everything you've learnt so far, what would your advice be for other young entrepreneurs thinking of trying to turn an idea into a business?
DON'T LET YOUR AGE HOLD YOU BACK. Although only 18 I'm aware of my capabilities even when others aren't. Don't let your age determine your place among others, fake it till you make it, the less people know the better. I still sign each package addressed from the Orion Kendal team as I want to sound as professional as possible, little do they know there is only one member of the team.
Another piece of advice is to welcome failure. My first business venture was making makeup bags and selling them to my school friends. The first week or so was good but then I realized it wasn't quite for me, so operations stopped and I was onto necklace making, failing within days then soon followed by Orion Kendal. Some things work and some don't, as long as you've tried everything in your power to try and make it work, you can leave it alone and sleep at night dreaming of another development or approach that could better your idea.
---
Like this? Get entrepreneur articles by email.