Marketing with social media influencers – the law you need to know
---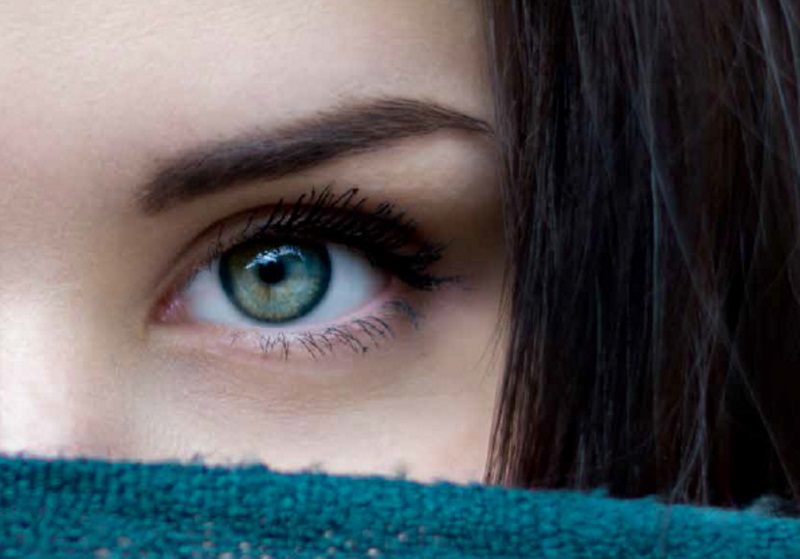 Observant followers of the Kardashian sisters may have noticed a recent addition to their promotional social media posts. #ad is now a permanent fixture on the celebrity figures' promotional Instagram snaps following scrutiny of their online activities by American watchdog TruthinAdvertising.org.
Influence sells, especially on social media platforms.
Online ad blocking, an increase in subscription services that promise minimal or no advertising, and the rise of the Instagram / Snapchat / Twitter star make content marketing on social media a lucrative pursuit. Marketing messages are now seamlessly built into existing content such as Instagram posts, feature articles, and user reviews in the face of user intolerance towards more interruptive advertising mechanisms such as television commercials or website pop-ups.
A key figure in this is the "social media influencer": an online personality with numerous followers who can post positive, hashtagable snaps or short reviews on their valuable social media real estate in return for cash, goods, or services. The result is an effective mode of advertising that blurs the lines between real life and a sales pitch, by presenting advertising content – or "advertorial" – as independently produced editorial. As a result, regulators worldwide are increasingly interested in how marketers are interacting with consumers via social media.
So what are the legal risks are associated with using an "influencer" to promote a product? How does the law restrict your use of social media as an advertising tool, and what can you do to ensure you're complying with New Zealand law?
What does the law say?
The Fair Trading Act 1986 (FTA) is the cornerstone of consumer law in New Zealand. The FTA prohibits misleading and deceptive conduct in trade, as well as prohibiting false or misleading representations.
Not telling consumers that a social media influencer's content has been paid for, solicited, or otherwise sponsored is likely to create issues under the FTA. Because consumers might mistakenly believe that the paid-for content they are reading is actually the independently produced or impartial copy of their favourite blogger, they can't give the spot the weight and credence that it actually deserves.
To this end the Advertising Code of Ethics, administered by New Zealand's Advertising Standards Authority (ASA), states that¹:
"Advertisements should be clearly distinguishable as such, whatever their form and whatever medium used; when an advertisement appears in a medium which contains news or editorial matter, it must be presented so that it is readily recognised as an advertisement."
Content marketing risks breaching this fundamental rule of transparency by its very nature. The key, then, is to ensure that if the content is really an advertisement, it is identified as such.
The Content You're About to See May Be an Advertisement: How do I know if my content is editorial or advertorial?
There is no bright line under New Zealand law yet. But in helping to determine whether content is editorial or advertorial, the ASA has published a useful set of guidelines². In looking at whether something is an advertorial, it poses the following questions:
Is the content part of an editorial or advertising framework?
Is the content independent of advertiser control?
Is there any financial consideration affecting the editorial content or which has caused the appearance of the editorial?
Is the presentation labelled or clearly designated as an advertorial, advertising feature, promotion or supplement, or in some way described as being for the commercial promotion of an advertiser's services or products?
Businesses and marketers should exercise caution in this area. While a business may have no apparent control over the final statement made by an influencer, simply providing goods or services for free is likely to render the influencer less than independent.
My influencer's social media post is actually advertising – what now?
When engaging with an influencer, you should think of their posts in the same way you would think of any advertising for your brand.
This means:
Being accurate: any representations made about your products must be accurate and capable of being substantiated.
Being transparent: the commercial connection between you and your influencer should be prominently disclosed. Influencers should acknowledge that they received the product from you, and you should require them to use tags such as "sponsored" and/or "promoted".
Aside from the legal implications under the FTA and the ASA Codes of Practice, adverse media about a failure to comply an severely affect a brand and its reputation.
But I didn't tell my social media influencer what to say – shouldn't they be liable for their own statements?
Product sent to an influencer in return for his/her laudatory comments might be a promising business activity, but influencers aren't always going to get it right.
Under the FTA the actions of the influencer may be able to be attributed back to the business. Businesses should therefore carefully consider how they can mitigate the potential risks and damage. This might include having a agreement in place with the influencer clearly setting out their role and responsibilities and including some appropriate indemnities.
How can you ensure that your influencer marketing will be compliant?
As a starting point, consider:
requiring your influencer to prominently display the content's paid or commercial nature; and
whether the influencer's content needs a marketing compliance check before it is published; and
whether you actually need an agreement with the influencer, depending on the campaign's complexity and relative risk.
Above all, you should ensure accuracy and transparency in all your marketing activities. While adding "#sponsored" to the front of a post may mean extra characters in your tweet or post, not doing so could result in serious damage to your brand.
1 http://www.asa.co.nz/codes/codes/advertising-code-of-ethics
2 http://www.asa.co.nz/resources/advertorial-or-editorial-when-is-an-editorial-feature-advertising
---
Gwendoline Keel is a commercial lawyer and legal advisor to Waikato Tainui.