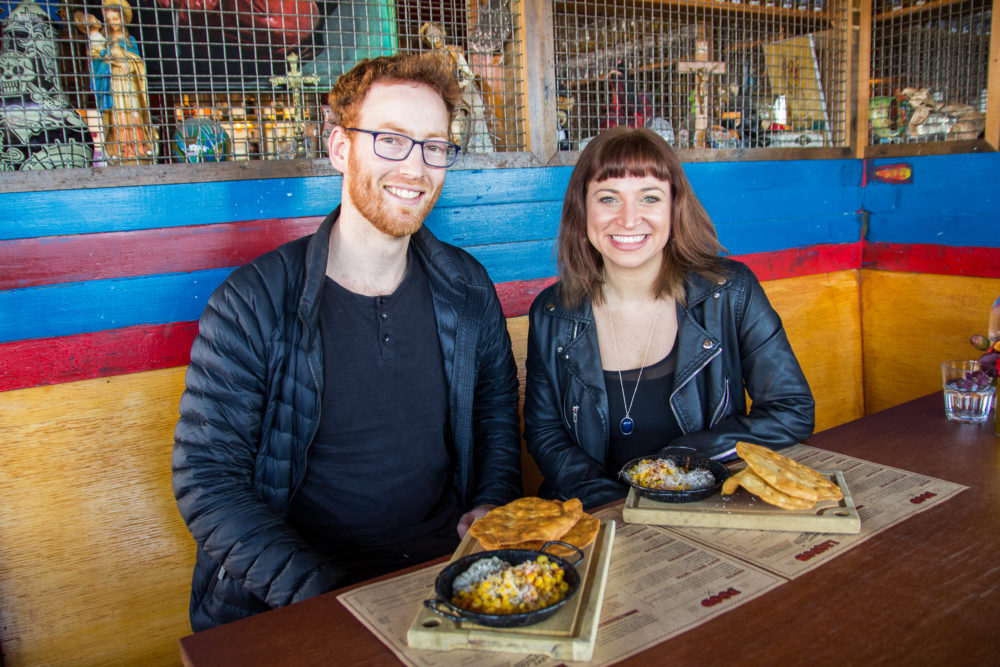 Founders: Bex De Prospo and Peter Randrup

HQ: Christchurch
Tell us about your business.
Anteater is a sustainable food business which is working to mainstream high-quality edible insect products as a viable alternative to traditional factory-farmed protein. Due to the major environmental and health benefits of eating insects, we believe that they will play a major role in the future of protein production. We are currently wholesaling fresh NZ insect products (ants, locusts, huhu grubs) to top restaurants and special events around the country.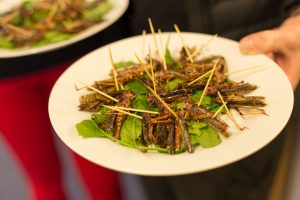 Who and where are your target customers?
High-end restaurants and chefs are our core market, and their end customers tend to be experiential diners and sustainability-focused consumers. We work with restaurants and special events in major centres throughout New Zealand.
Where did the idea come from?
Anteater was formed in May of 2016 at Startup Weekend Christchurch when co-founder Peter, a long-term environmental vegetarian, pitched the idea of edible insects. He had heard about this market gaining traction overseas and thought it was time to consider bringing the industry to NZ.
Tell us about your backgrounds.
Peter's background is in sales and science. He has spent the last four years managing a small aquaculture business and last year undertook study in Insect Biology. He holds a Bachelor's of Science, majoring in Marine Biology from Victoria University.
Bex's background is in logistics and operations for large-scale events. She has spent the last 10 years working as a venue manager and technical manager for large live events teams. She holds an MA (Hons) in English from St Andrews University and an MSc in Sound Design from the University of Edinburgh and last year she completed a Graduate Diploma in Innovation and Entrepreneurship at Ara Institute of Canterbury.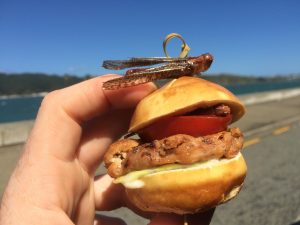 What are your biggest unique selling points?
Our core competitors in NZ are selling dried, processed and imported edible insect products on a retail basis; we deal almost exclusively with fresh, whole products.

We are differentiated by the fact that we wholesale specifically to restaurants and special events.

We focus on core product offerings which can be farmed or wild harvested in NZ.
What are you most proud of?
Anteater products have featured in 4 of the top 9 restaurants in NZ, as well as high-profile special events such as TEDx Christchurch and Te Papa's Bug Lab exhibition.
We have gained national news media coverage including TV3's Story, RNZ's Checkpoint and a range of print features in news publications all over NZ.
In October 2016 Anteater won the grand prize in the University of Canterbury's entré $85k Challenge competition.
What is the biggest entrepreneur lesson you would like to share with other Kiwis thinking of starting their own business?
There are so very many… probably the biggest is the absolute, critical importance of having the right co-founding team. Find co-founders who share the same core values, but have different skill sets.
---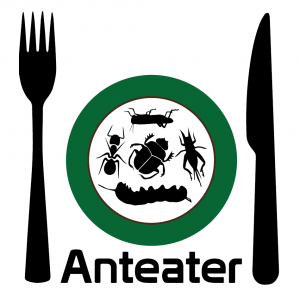 Anteater   |   Facebook   |   Twitter @anteater_nz   |   Instagram @Anteater_NZ
Like this? Get entrepreneur articles by email.