How to make the January 'quiet time' work for you
---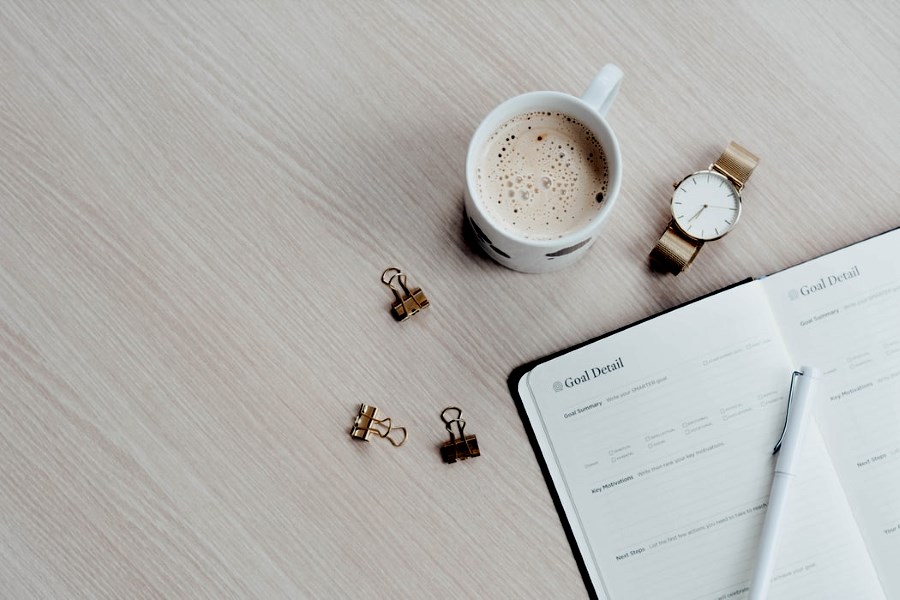 While many Kiwis are still making the most of summer with an extended Christmas break, January can be a quieter-than-usual time for small businesses. Rather than a negative, having that little bit of extra space in your schedule can be the perfect chance to take stock and get clear on plans and goals for the year ahead.
Whether you're just getting into the swing of things after a hard-earned break, or it's back to business as usual after the Christmas rush – there's no better time than now to set your business resolutions and kickstart positive habits for 2020.
Here are three things to consider if you're wanting to get your business off to the best possible start this year.
1) Prioritise your wellbeing and work-life balance
Research commissioned by Prospa last year shows that, even at the best of times, Kiwi SME owners have a habit of making sacrifices in other areas of life so they can focus on their business.
All in all, nearly half of the small business owners surveyed reported working at least six days a week – with 20% regularly working a full seven days. And they're frequently giving up personal time (58% of respondents), and spending time with friends (47%) and family (38%) in order to make that possible.
Being a small business owner often also means having to juggle a number of new and different roles and responsibilities – but learning new skills isn't always easy. Nearly nine in 10 respondents reported experiencing some sort of negative emotion when struggling with an aspect of business management, ranging from frustration to stress and burn-out.
If this sounds a little too familiar, 2020 is the year to prioritise your wellbeing and connect with those around you. Building "down time" into your diary will help to make it happen – so schedule something in on a regular basis, whether it's a workout, dinner with friends, or playtime with the kids. You'll thank yourself later.
2) Get your finances in order – starting with unpaid invoices
One of the most important things you can do is to use this time to get on top of any cashflow concerns that might still be lingering from 2019.
Start off by chasing up on any unpaid invoices that have piled up over the holiday break – clearly communicating with customers that their payments are overdue.
With so many people taking extended leave in January, make sure that you're following up with the right person. It could be that your regular contact is still away, and the business isn't even aware that there's a problem.
It can help to be armed and ready with a plan for customers who are unable to meet their payment obligations up-front. Consider offering a payment plan for those that are experiencing genuine financial distress, during what can be a quiet time of year for some.
Looking ahead, this is also the perfect time to be projecting your cashflow requirements for the coming months, so you can get prepared.
Maybe you need to purchase new equipment, hire staff, or buy materials for an upcoming job – but are unsure how to fund that opportunity. Perhaps a short-term cashflow bridge would help ease the stress and impact of late customer payments. Whatever the reason, getting a plan in place as soon as possible will mean you can access the funds you need when you need them.
There are a growing number of alternative lending options available to small businesses in New Zealand. These platforms offer simple application processes, fast loan decisions, flexible repayments, and no asset security required upfront for up to $100k – which can save you a lot of stress and distractions in the long run.
3) Embrace digital marketing
Prospa research shows that digital marketing is often a key area SME owners believe, if improved, would have the biggest positive impact on the success of their business.
But for many small business owners, getting their digital marketing strategy right (or even knowing where to start) can be a huge challenge.
If you've been grappling with getting your digital strategy underway – now is the time to get a plan and tools in place to set you up for the year ahead. Some tips to consider:
If you're not sure where to start, there are a number of free online courses and resources which can be a great guide.
Don't take on more than you can handle. They're not the newest tools out there, but email and social media are still highly effective channels for reaching customers. If you can do those, and do them well, that's a great start.
There are a number of clever tools and platforms (like Hootsuite or Later.com) that are designed to take some of the pain out of managing social media. Spend some time researching your options, to see if any are right for you.
Set some measurable (and achievable) goals, so you can see how you're tracking.
Last, but certainly not least – schedule in some time each month to check in and assess your progress against each of your resolutions. This will help you stick to them when life and work start to get busy! Bring on 2020.
---