Interview: Tatiana Ceballos – Digital Creature
---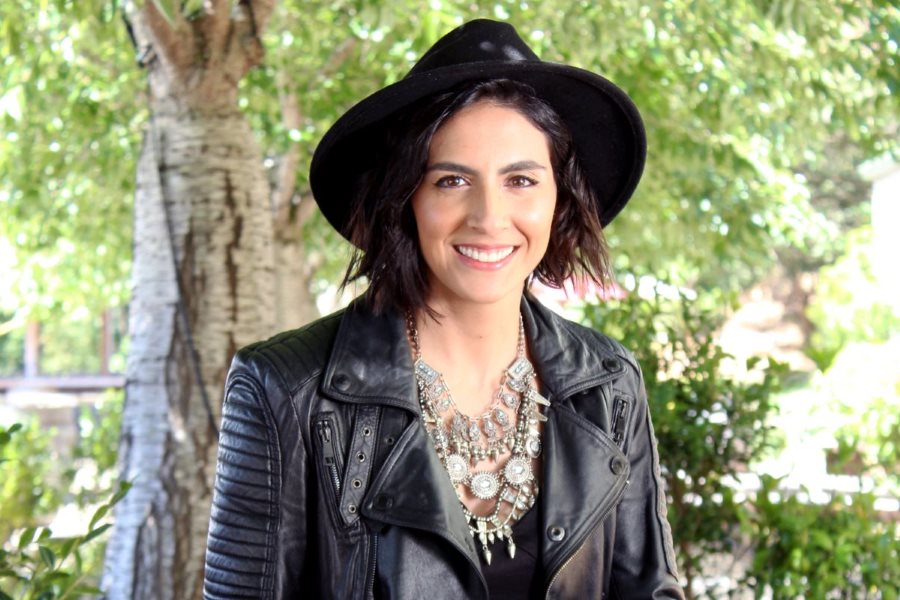 Building any business from scratch is hard enough but imagine doing that in a completely foreign country and having to learn a whole new language first.
That was exactly the situation that digital entrepreneur Tatiana Ceballos found herself in, arriving in Auckland from her native Colombia without a word of English, no job and no idea how the New Zealand business community operates.
Now based in the bustling town of Warkworth, gateway to the pristine beaches and marine reserves one hour north of Auckland, Tatiana with her husband and business partner, Alejandro Giatsidakis, has found her niche, helping "wellpreneurs" – therapists, coaches and consultants – build businesses in the booming $US4 trillion plus wellness industry.
Richard Liew caught up with Tatiana to learn about her journey so far, challenges in building a business as an immigrant to New Zealand, and her advice for others hoping for success, independence and meaning through business.
---
Richard Liew: Tatiana can you give us a quick overview of your businesses Digital Creature and Clicea – who are you helping and what problems are you helping them address?
Tatiana Ceballos: Digital Creature is a digital marketing agency for practitioners in the health and wellness industry. Our primary focus is helping coaches, consultants and therapists around the world grow their businesses by providing them with the knowledge, strategies and tools they need to build their client bases through online marketing.
Trends such as an aging population and increasing public interest in natural health and personal wellness is seeing a growing demand for the services of practitioners with these skills.
The problem we saw is that there are a lot of people with knowledge to help people but they often lack a basic knowledge of marketing and how to actually build a successful practise.
To solve this we developed a proprietary online marketing "Client Attraction System" and the business owners we work with can choose to have us do it with them or do it for them.
Alejandro and I have a strong personal interest in this industry and love working with the people it attracts so starting Digital Creature was a natural result of using our own skills in advertising and digital marketing to help the people we care about.
RL: There are many agencies out there but you've gone further by actually creating a platform for your clients to build their own websites. This must have been a complicated and costly additional challenge – why did you do this?
TC: In today's market the first thing people do when looking for help is go online so if you're a coach, or therapist and you're not being seen or talked about online, you're going to lose all those potential customers to the ones who are (being seen online).
With online marketing you can do everything right to build awareness for your services but if your website looks unprofessional or is not set up to help convert visitors to customers you're ruining your investment in online marketing.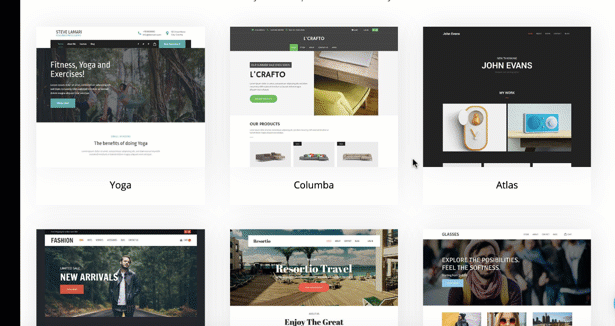 We knew that if we could provide our clients with an easy to use platform to build websites and marketing funnels that will actually get leads, we would enable them to save a lot of wasted time and money.
It was actually a pretty crazy idea as we have no knowledge of coding and really had no idea of how to make it happen. But we knew it was a problem that needed to be solved and that we would find a way. In the end we found some good developers in Europe and we were able to launch Clicea in July last year.
RL: I understand you had to do a bit of a pivot with that – can you tell us what happened?
TC: Well when we developed the platform we actually developed it first in Spanish for our Latin American clients. We soon realised though that our English speaking clients were more interested in the service. For some reason they seem to be further ahead in their understanding and uptake of digital marketing and ready to try new approaches. So we then had to go through the process of redeveloping in English as our default version.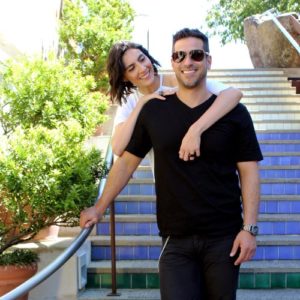 RL: Talking about getting started, can you tell us more about that process and what it was like doing it in a new country and new language?
TC: It was very difficult. When we first came to New Zealand eight years ago I could not speak a word of English but I had a lot of experience in advertising and marketing and had my own advertising agency in Columbia. I knew that I wanted to use my skills to help the people of New Zealand but it was very daunting having to learn a new language and culture. Fortunately Alejandro did speak English and could help me so for the first six months of being in New Zealand I just focused all my time learning English.
To push myself harder I started asking for job interviews in Auckland and I launched a health and beauty blog in English which was very scary. But by going outside of my comfort zone the CEO of a skin care company read one of my blogs and called me for an interview which got me my first job in digital marketing here in New Zealand.
This lead to opportunities to work for other Kiwi companies like Ecoya (luxury scented candles and aromatherapy), Taylor Boutique (womens fashion) and MILK Books (photobooks and albums) while Alejandro was working in digital agencies like Saatchi & Saatchi and First Digital.
In 2016 the company Alejandro was working for was acquired and all the jobs were relocated to Australia. Rather than looking for a new job we decided to view this as a little push from the universe to start our own business.
RL: That's an inspiring story and I love how you used that challenge as an opportunity to take action on your entrepreneurial goals. Can you tell us what you learnt about Kiwi business culture and what advice would you give to other entrepreneurs new to New Zealand?
TC: Well we were afraid of many other things too, including starting a business when you don't know the culture. What if we don't know how to charge? Or what if we can't get the results in this market. Or what if people don't want to work with us because we are from another country?
Kiwis are really inclined to do business with referrals and friends of friends. And for us making those connections… I would have started to try and build those business connections sooner rather than later because that's the way Kiwis do business. We joined the One Warkworth Business Association and that has been really great.
RL: What are the biggest mistakes you see business owners in the wellness industry make?
TC: What many people don't realise when they go to start a business is that their qualifications in yoga, or hypnotherapy, or NLP, or whatever it is that they can do for their clients is not enough to build a business that will actually make money.
When you are just starting out you cannot rely on referrals alone or just put up a website and hope that people will start calling you.
I have seen lots of talented people come into this industry with good intentions but who end up returning to their day job because they simply do not know the basics of securing clients with modern marketing methods.
A website is a good starting point but without the strategies to support it such as SEO, social media, content marketing and online advertising the thing you're most likely going to hear when you launch your new website is the sound of crickets chirping.
If you really want to maximise your impact, and build a sustainable business then a good understanding of marketing, social media, personal branding is just as important as learning your topic of expertise.
RL: After settling in Auckland you moved a year ago to Warkworth – what do you like about living there?
TC: We always wanted to live in a smaller town. Our business enables us to work with clients all around the world so it doesn't really matter where we live.
Colombia is a country of 50 million people and Medellín the city we are from has around the same population as New Zealand so it is very busy and we just wanted a change. Sometimes Warkworth can seem a little quiet but it is close to beautiful beaches and walks and we really enjoy it.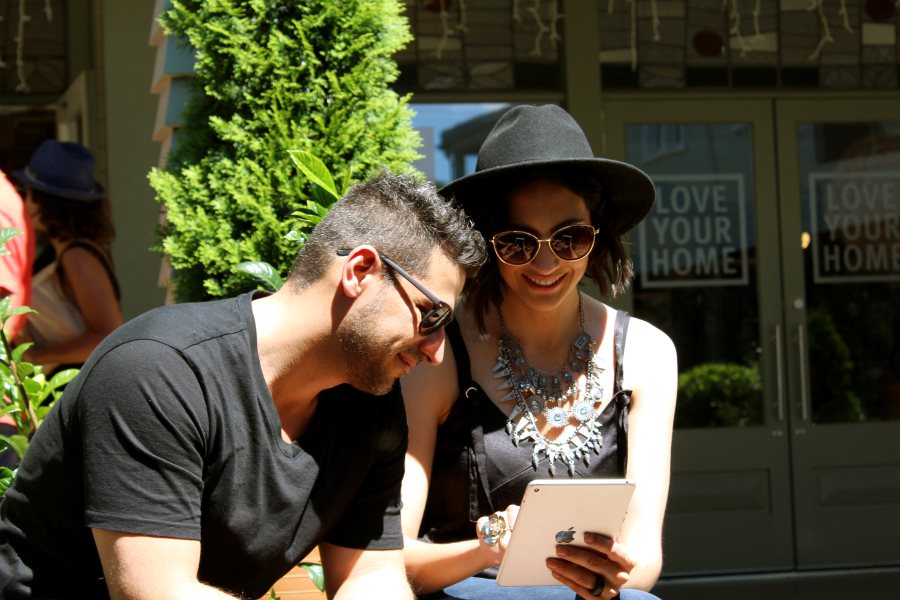 RL: What do you do when you are feeling stressed and what keeps you going when you feel like giving up?
TC: Entrepreneurship is a roller coaster ride of emotions. One day you feel like you can take on the world, the next day you feel like it's just not working. I have found a lot of useful advice in the book The Miracle Morning by Hal Erod… meditation in the morning, exercise, drink lots of water, affirmations. I also listen to motivating music that boosts my energy. I often go walking or jogging at Omaha beach and listen to podcasts which help me to think.
Building a business is hard and even harder to do it alone. There are a lot of solo-preneurs out there and they may have partners who don't understand what they're doing or they're at home trying to figure out how to make something work. So I also talk a lot with my husband… he's like my therapist!
RL: Any other advice for people thinking about going into business for themselves in 2020?
TC: Just because you have skills and qualifications in your industry do not rush in to starting your own business without taking the time to learn about digital marketing and think about how you will actually start building your client base.
You may be able to help a lot of different people solve different problems but it's essential to choose a niche. Choose the people you can help best and focus on just them, not everyone.
And lastly, there are no shortcuts and there is no such thing as a get rich quick scheme or a silver bullet. Success requires patience, time and consistency.
---