Survey: 82% of working parents concerned about time available for their children
---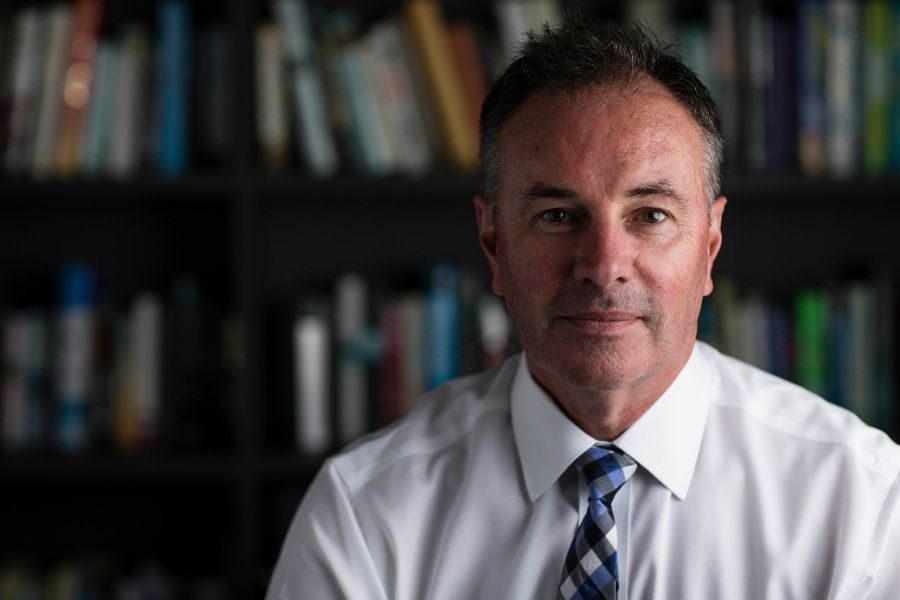 Health insurer nib has just released the findings of its third State of the Nation Parenting Survey. We asked nib CEO Rob Hennin what the key take aways were for Kiwis balancing the demands of business with children.
NZ Entrepreneur: Rob can you tell us a bit more about the survey?
Rob Hennin: Our nib State of the Nation Parenting Survey explores the views of more than 1,200 Kiwi parents to uncover the trends and concerns commonly facing parents in Aotearoa today.
If you have kids, parenting is undoubtedly one of the toughest jobs you'll ever have. Add work or running your own business to the mix, and the juggling act can be a real struggle – especially recently, as COVID-19 restrictions left many Kiwis working from home while their kids were unable to go to school or daycare. In fact, balancing work and parenting was the main source of household stress for 38% of respondents!
NZE: What do you think are some of the biggest concerns troubling Kiwi parents who work full-time?
RH: For the third year in a row, our findings have revealed that it's the use of technology and the impact of screen time that Kiwi parents are most concerned about. For parents working fulltime, this was particularly high at 90%, compared to 84% among respondents who didn't work fulltime.
Mental health concerns have also increased by 4% since 2020 and 2019 measures, with 77% of respondents concerned. This doesn't come as a huge surprise as New Zealand's string of lockdowns have meant kids have been more isolated from their classmates and peers, but it is a watchpoint for parents.
Studies show there's a correlation between the amount of screen time and mental health issues in children, so it's important to proactively manage this. Our resident parenting expert and neuroscience educator, Nathan Wallis, recommends having at least a daily two-hour window of 'device free-time' to combat some of the long-term impacts.
NZE: What impact are these concerns having on business owners and their families?
RH: Business owners tend to work longer hours and face unique challenges when it comes to work-life balance. We know juggling work and parenting is a significant challenge as it is, but when that work is to support your own venture, that pressure can be exacerbated.
The survey found that in many instances, concerns of fulltime working parents were often elevated compared to other parent groups. However, there were some upsides too.
Working parents were more likely to be actively setting aside money for their child's education (53% vs 41% non-fulltime working parents) and for a house deposit (32% vs 24% non-fulltime working parents), and were also more likely to report feeling an increase in strengthened family relationships (60 vs 53% non-fulltime working parents) over the last 12 months.
NZE: How do you think the pandemic has affected working parents? What can business leaders do to help?
RH: Having to adapt to working from home as well as juggling the extra responsibilities that come with managing a full house of children is not an easy task and 38% of parents surveyed noted this was their number one source of household stress. However, while many families struggled without access to daycare centres and schools throughout the pandemic, more than half of parents said they had close family to lean on for help. 57% also had an appreciation for the extra time they were able to spend together with their children.
That's why it's important for business leaders to recognise both the struggles and the benefits their employees have faced over the past 12 months and work towards supporting them. At nib, since the first lockdown, we've encouraged our people to work mostly from home and only meet in person at local office 'hubs' for a specific purpose, such as meetings or events. This allows our people to find out what work and life looks like to them and make time for those important family moments – like picking the kids up from school or helping them with their homework in the afternoon.
We also supported our employees by giving them a NZ$1,260 annual work allowance to contribute to the ongoing costs of working remotely and are continuing to utilise our digital platforms to keep connected and offer programmes that are supportive of employee health and wellbeing. These sorts of initiatives can be adapted to meet the needs of different businesses, whether it's a SME or a big corporation.
I recommend talking to your people about their wants and needs. These can vary by organisation and individual, so finding what suits your business best will go a long way in supporting your employees, as even the small gestures can make a huge difference.
NZE: In your opinion, what obstacles do you think working parents face when it comes to balancing both parenting and work responsibilities?
RH: I think it all really comes down to time, and the lack of it. Parents that work fulltime are often short of time and high on responsibilities. This is reflected in our survey findings, as 82% of fulltime working parents were more likely to be concerned about the amount of time they had available to spend with their children, compared to 70% among those who didn't work fulltime. If parents don't effectively manage their time and responsibilities, it can prove to be an obstacle which prevents them from having a healthy work-life balance.
Interestingly, however, the survey also revealed that these concerns are subjective. When we asked about the average time parents actively spend with their children, the difference was marginal. Parents who weren't concerned said they spent an average of 5.6 hours during the weekdays and 8.5 hours during the weekends, while fulltime working parents spent around 5.1 hours during the weekdays and 8.3 hours during the weekends with their child.
To address some of these concerns, many businesses have introduced flexi-hours or work-from-home days. Almost half of respondents said these types of arrangements had increased in the last 12 months, with 70% among that group saying it was a direct result of the pandemic. This shows that workplaces are adapting, and learnings from the pandemic are being applied to everyday practices.
NZE: Do you think feelings of guilt ever come into play for parents that work fulltime?
RH: Absolutely. It's very common for parents to feel guilty about working fulltime, but I think it's something we need to let go of. Being a parent and having a job is a very normal thing, especially in today's modern world and we're all just trying to do our best.
Whether it's using your annual leave to take your kids on holiday or making sure you're home at night to tuck your kids into bed, there are always ways to adapt your routine to balance both roles and I
believe workplaces are beginning to recognise this more and more to make it easier for parents to do this.
NZE: As a fulltime business leader and parent, do you have any techniques or strategies to share with other entrepreneurs regarding juggling parenting and business?
RH:Look after yourself – first and foremost. You won't be doing anybody any favours if you're trying to pour from an empty cup.
It's important to focus on your health and wellbeing, as well as that of your family. Try to set some routine into your day – whether that's going for a walk, to the gym or watching your favourite show for half an hour. If you're making time for you, you'll have so much more to give to your family.
And if you're a business owner or leader, no matter the size of your company, it's also important to check-in on your employees. Don't be afraid to ask how they're doing or ask about their family, because a business is only as strong as its team.