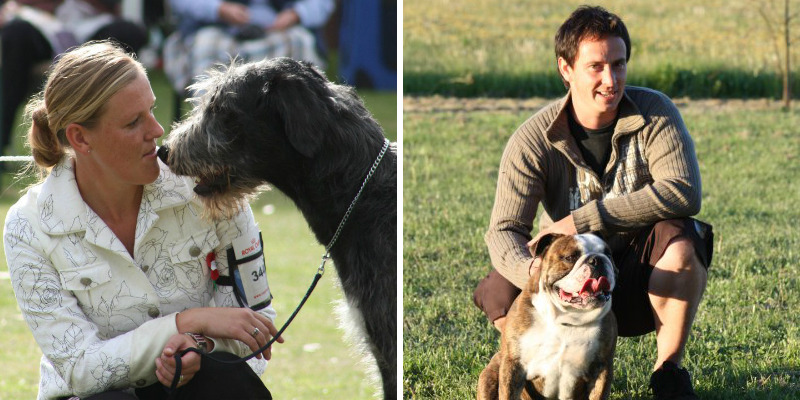 Founders: Amy Scott-Thomas and Julian Thomas
HQ: Kaikoura
Tell us about your business.
We are a free pet magazine distributed New Zealand-wide in vet clinics, pet stores, pet friendly establishments and libraries; we are also available online. We started Pet Life magazine because we felt there was a gap in the market – there were no free pet magazines easily accessible to all pet owners. We offer an informative read to pet owners while offering inexpensive advertising options to pet related industries.
MISSION STATEMENT: To create a free and informative publication for all pet owners while giving back to animal welfare charities in New Zealand.
Who and where are your target customers?
Our magazine is available to all pet owners. We actively interact with pet enthusiasts to ensure our advertising companies are being exposed directly to their target market – pet people.
Who, how and when did you first come up with the idea for your business?
The idea came to us in December 2015 and we spent 12 months building our social network base, organising distribution outlets, working with pet related companies and becoming involved with the numerous pet rescue groups across New Zealand. It was not until December 2016 that we published our first issue.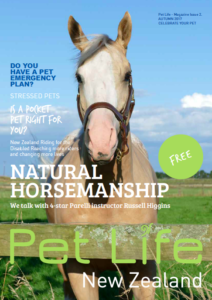 What are your three biggest unique selling points?
We are free to our readers and each issue has multiple competitions to win pet products.
We give back to animal welfare charities across New Zealand, even the small unknown ones.
We are pet owners ourselves so we are passionate about producing a great magazine. We put a lot of effort into making sure our content is informative and pertinent to the current situations at hand, e.g. preparing you and your pet for a natural disaster.
What are three things about your business that you are proud of?
We managed to get our very first issue out just four weeks after the Kaikoura earthquake in 2016. While we had no power or internet, my collaborating team rallied around and we got the issue completed. The first proof even got a free scenic flight from Christchurch to Kaikoura thanks to Wings Over Whales.
After our first magazine was launched, the only negative feedback we got was not being available in enough locations. To us this was a win – people wanted to read us! Our wonderful readers even helped us find more distribution locations by suggesting businesses for us to contact, or by telling their local vet clinic to touch base with us.
Supporting those groups that help less fortunate pets was a big driving force behind starting Pet Life. So therefore it's very satisfying to be in a position so early on where we can help those doing all the hard work. Welfare and rescue groups contact us to help promote their fundraising efforts or to showcase pets they have available for adoption.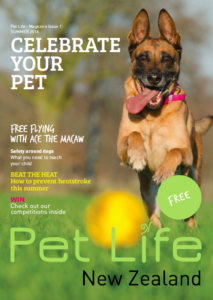 How do you market your business and what advice do you have for others around marketing?
We have a solid social media platform that reaches vast numbers of followers. We specifically rely a lot on Facebook, where we are lucky to have many pet groups that post links to our magazine and competitions.
We also look into other areas outside of normal streams, such as supporting pet segments on TV and getting air time.
Apart from advertising on Facebook, for the most part we are letting word of mouth do its job and having great success.
What's been the biggest challenge you've faced in building your business so far?
The knock backs! Having people say no to your ideas (especially when you have worked hard on them) is tough. However, it does keep you on your toes and makes you think "what can I do to change their mind?"
What is the biggest entrepreneur lesson you would like to share with other Kiwis thinking of starting their own business?
It takes a lot of time and energy to bring an idea to fruition, however it is very much worth it – it's a beautiful thing when a career and a passion come together.
Our advice would be take the time to get the basics covered such as drafting a business plan, creating a website, building your social media platforms etc. Then surround yourself with like minded people and go for it.
---