Interview: Anne Barnett, Wellington UniVentures – Driving innovation for social impact
---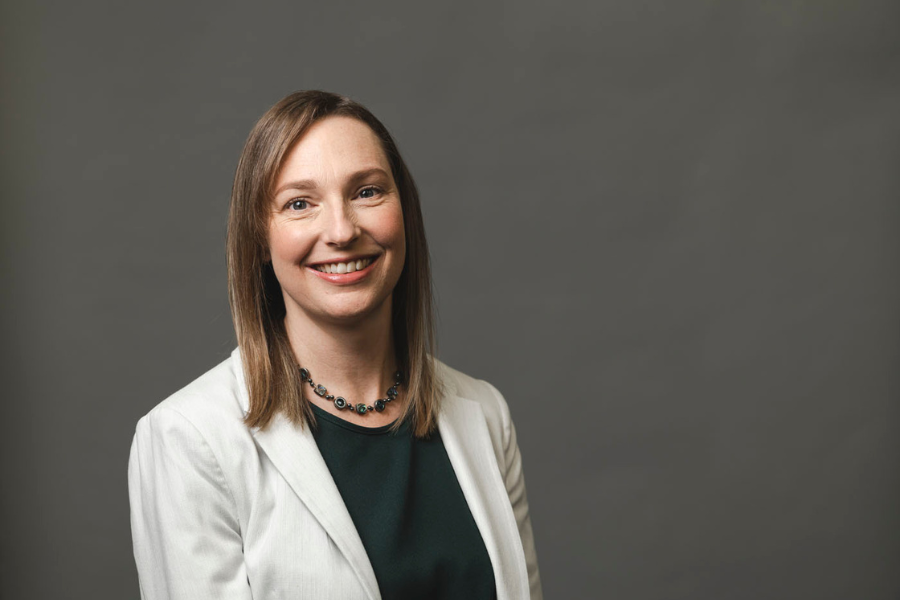 Delivering on its purpose to lift lives everywhere with knowledge, Wellington UniVentures works with Te Herenga Waka – Victoria University of Wellington innovators to shape their research into initiatives that create impact. Wellington UniVentures does this by connecting innovators with partners, industry and investors to enable the growth and development of their idea or invention.
Dr Anne Barnett is the company's CEO. In her nearly 10 years at Wellington UniVentures, Anne has overseen strong growth with 13 deep tech spinouts and license deals across biotech, clean energy and sustainable building products, including Marama Labs, X Frame and Liquium. Anne currently serves on the boards of Rekover Therapeutics, Liquium and NZ Innovation Booster.
We asked Anne about her current focus on growing social enterprise capability that is opening opportunities for a broader range of University research to reach the community and change lives.
---
NZ ENTREPRENEUR: WHAT DREW YOU TO WELLINGTON UNIVENTURES AND HOW HAS THE COMPANY CHANGED SINCE YOU JOINED IN 2013?
ANNE BARNETT: I'm a scientist by training, but I've always been drawn to how innovations can be applied in practise. After completing my PhD in physics, I started working in market research and start-ups. I learned what it means to have 'skin in the game', to have to sell things to survive – it's an invaluable lesson that you can't learn in a classroom.
I joined Wellington UniVentures, then known as VicLink, in 2013 as its sole Commercialisation Manager. At that time, the company had come out of a significant restructure, and was still licking its wounds. I saw an organisation that had the potential to be at the top of its game, given the calibre of research at the University, and I wanted to be part of that transformation.
Within four years, I built a team that allowed us to double the number of new inventions we were supporting and spin-out six new companies. I became CEO in 2018, and since then we've continued to grow and spin-out new ventures. We now have over 30 people supporting around 60 inventions at any one time. We support a wide range of ventures, from ideas that help solve environmental issues and advances in the health sector, to educational tools and technology that empowers a circular economy. Regardless of sector, our work ensures that researchers, innovators and entrepreneurs can go on to create real impact.
NZE: WELLINGTON UNIVENTURES IS MOVING TO A SOCIAL ENTERPRISE BUSINESS MODEL. WHAT SPARKED THE SHIFT AND HOW IS IT GOING?
AB: Impact philanthropy is something I've been interested in for a long time. When covid struck, like a lot of people I found myself taking a hard look at 'what we do and how we do it', and that's when I began seriously studying social enterprise as a business model. At the same time, Wellington UniVentures was at a point where we were seeing portfolio effects from our investments, which presented an opportunity to think more creatively about our investment strategy for the next generation of projects. All the pieces fell into place, and it clicked for me that this is what we should be doing.
Social enterprises are distinguishable from non-profits or charities in that they actively trade in a competitive marketplace. In addition, whilst the enterprise is driven by the need to be financially sustainable, they follow more than a purely for-profit motive with a clearly defined impact model as a core part of strategic and tactical decision making. Keeping this in mind, our organisation is inherently a fantastic example of a social enterprise because we already fully reinvest all surpluses into new opportunities which, due to their research-based origin, are naturally geared to create social and environmental impact outcomes.
What is new for us is that we are now looking to consciously adopt the social enterprise model. We're developing a sophisticated impact model that sits alongside our business model, guiding our reinvestment decisions to deliberately create impact at scale alongside our financial sustainability. The aspiration is that this approach will empower us to significantly scale our impact generation.
We're still on the journey. I'm not aware of any other commercialisation office looking to adopt a social enterprise model for the business itself although social enterprise on a project level is more commonly adopted, so there's no direct playbook to follow, but we're really excited about where this will lead us.
NZE: WHAT ADVICE WOULD YOU GIVE TO UNIVERSITY RESEARCHERS WHO ARE INTERESTED IN PARTNERING WITH INDUSTRY OR BECOMING ENTREPRENEURS THEMSELVES?
AB: Entrepreneurship is a team sport. When you get to a point where you're ready to commercialise your research, having a support system you can trust is critical.
At Wellington UniVentures, we wrap support around our researchers to ensure they have the wider team to power their aspirations. Our researchers are brilliant, but naturally they're not across the minutia of intellectual property, contracts law, market research, investment and partnership negotiation. That's what we're here for. Our Commercialisation Managers are also well-connected across government and industry, and they help our innovators get access to the people and funding they need to advance their idea. We also work with our innovators to help raise their profiles in the media. It's not possible for one person to hold all this expertise and experience while at the same time advancing their research.
For anyone who wants to chart an entrepreneurship journey, it's important to lose the idea of a solo entrepreneur. Get a good handle on where your expertise and interests lie, then build a team that will play to your strengths.
NZE: FOR A SMALL COUNTRY, NEW ZEALAND PUNCHES WAY ABOVE ITS WEIGHT IN TERMS OF RESEARCH COMING OUT OF ITS UNIVERSITIES. HOW CAN INDUSTRY TAP INTO THIS RESOURCE?
AB: The quality of research coming out of Victoria University of Wellington is astounding. Our researchers are literally leading the world in terms of space technology, material science, and health research. This presents a huge opportunity for business and government to leverage world-class expertise at their doorstep but, to some extent, this potential is still untapped.
We're looking to change that. The University recently extended Wellington UniVentures' mandate to support commissioned research and advisory activities on behalf of the University. This means that we are now the gateway to industry and the public sector looking to tap into the immense talent available at the University. People can get in touch with us with a problem or idea, even if it's not fully defined, and we'll work with you to determine where on the research and development spectrum your challenge fits and how we can work together. We'll connect you with world-leading experts who can provide advice or commissioned research specific to your needs.
NZE: WHAT MAKES THE TECHNOLOGY TRANSFER ECOSYSTEM IN NEW ZEALAND UNIQUE?
AB: Our size is both a challenge and an asset. Naturally, our market is small and it can be difficult to access funding at scale. This means new ventures have to keep an eye on the horizon and often go global to reach their full potential.
The flip side of our small size is that it helps to foster a remarkably well-connected commercialisation community. People in this sector know each other very well, often on a personal level, and we're always sharing knowledge, experience and ideas.
This tight-knit community can also lead to exciting partnerships. For example, we teamed up with New Zealand financial services company, Booster, in 2018. Since that time, Booster has committed to investing $10 million into start-up companies coming out of Victoria University of Wellington. This investment has helped encourage the entrepreneurial spirit at the University, and economic growth in New Zealand.
NZE: WHAT THREE THINGS ARE YOU MOST PROUD OF IN YOUR NEARLY TEN YEARS AT WELLINGTON UNIVENTURES?
AB: Any time a new company born out of research spins out is incredibly exciting and rewarding. Our most recent spinout, Liquium, has been a success story in so many ways. Liquium is leading research into clean ammonia production that can transform the energy and climate sector. Its potential has already been recognised globally, with CTO Franck Natali winning the Bill Gates Breakthrough Energy Fellowship in 2021. Liquium has recently closed its $1.5 million seed venture investment round – a huge achievement and a sign of what's ahead. It's a great example of genuinely world-leading research, from the bottom of the world.
I'm also proud that we've been able to achieve successful exits from three of our spinout companies within the last three years. As a non-profit, we reinvest everything we earn, so this has freed up funds for us to nurture the next generation of brilliant innovators.
Finally, I'm immensely proud of the Wellington UniVentures team I've assembled during my time here. We have a confluence of talent that's rare to find in one place, especially because the skills we have are in such high demand the world over. Having a team that's hugely experienced but also proactive and nimble has allowed drive towards creating impact at scale – and do it really sustainably.