SME&E Festival Podcast: Ryan Sanders, How to develop an idea into a successful business
---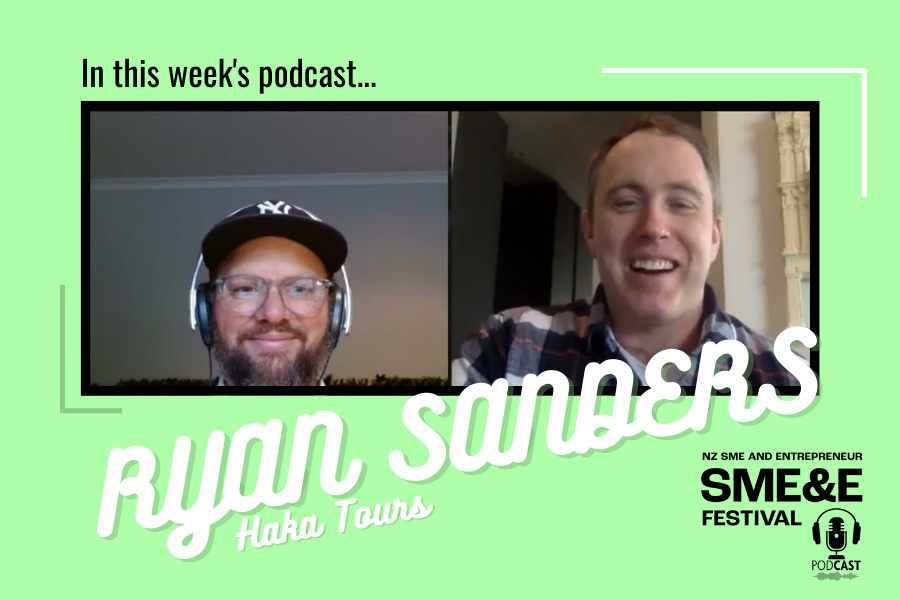 Got your tickets to the 2022 NZ SME&E Festival this 8th and 9th of November? Each week we'll be sharing a podcast from some of the many great business speakers and mentors you can catch at the festival.
---
How to develop an idea into a successful business
In this episode of the SME&E Festival Podcast, festival organiser Craig Murray speaks to special guest Ryan Sanders. This podcast focuses on the value of a partnership, starting a business as a side hustle, business planning, strategic thinking, blue sky thinking, collaboration, competitor analysis, staff wellbeing and more about tourism and the Haka journey.
Watch
OR
Listen
---
What is the SME&E Festival?
7 Headline Speakers, 26 workshops, 1 SME&E party, 700 attendees – don't miss the business event of 2022
The SME&E Festival seamlessly combines high-quality business learning from some of the best business minds in NZ with entertainment, creativity and innovation. SME&E is a new business learning experience, you will leave with new insights, new skills to implement and a strategic framework to help your business grow. Get your tickets at www.nzsmeefestival.com or hear more about the event below.