Entrepreneurs' input sought for NZ entrepreneurship playbook
---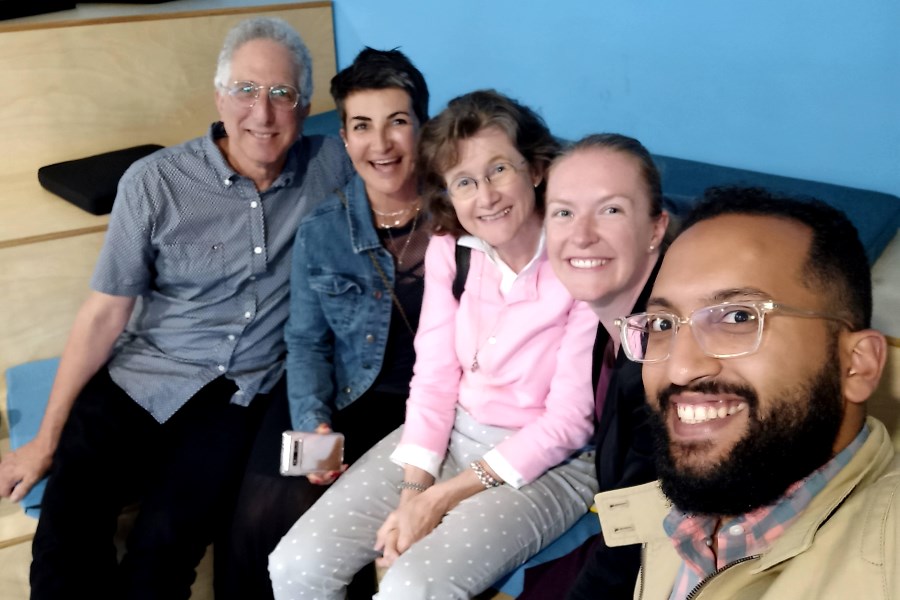 Katherine Blaney, Managing Director at Global Entrepreneurship Network New Zealand ('GEN NZ'), explains the purpose behind a new survey to uncover the roadblocks for entrepreneurs in Aotearoa New Zealand.
If you have started a business, or are thinking of starting a business, please help us make entrepreneurship in Aotearoa more supportive, more enjoyable, and – of course! – more successful by filling in this survey.
In Aotearoa New Zealand, our entrepreneurial strengths are balanced with our beliefs in sustainability and social impact. We are all connected within two degrees of separation which is part of our unique brand. We won't be the next Silicon Valley nor should we try to be. We need to develop our entrepreneurial ecosystem to suit the needs of our local entrepreneurs.
Access, timing and luck aren't always equitable for those looking to develop an idea into a business. And sadly, when help is not available, small potholes and speed bumps can derail new, unsupported entrepreneurs. For the success of New Zealand's economy, we need many more entrepreneurs to give it a go, to have a fair chance, and to stay in the game as long as possible.
To make this happen, we need to unite our ecosystem so there is "no wrong door" when an entrepreneur is trying to build a business.
Why a playbook?
At the GEN NZ Unconference earlier this year, an "Entrepreneur's Playbook" gained resonance as another key ecosystem resource to collate our top local expertise and resources to provide an easy, accessible, just-in-time guide for early-stage kiwi entrepreneurs. The Playbook also provides a common language and focal point to help entrepreneurs, ecosystem supporters and allies engage, connect and collaborate to activate innovation and help businesses grow faster.
So we're on a mission to do what every good entrepreneur should do – we need to validate the need for this!
So we've set up a survey that will allow us to learn what enterprising New Zealanders need and want. Fill it in here (you'll even have the chance to win a mystery prize pack!)
The goals of the potential resource that may eventually grow from this exploration would include:
Sharing different entrepreneurial journeys and the core skills required.
Helping entrepreneurs more easily navigate the NZ ecosystem for deeper support; including the organisations, programmes and events that will be appropriate to the stage they are currently at.
Capturing and sharing kiwi entrepreneurs' stories, advice and collective knowledge created "for entrepreneurs by entrepreneurs."
Demonstrate the different sectors and pathways available when building NZ-based startups and scaleups.
Celebrate and promote the diversity and strengths of our entrepreneurial ecosystem; particularly the existing knowledge of Te Ao Māori and other communities.
Create a foundation and focus for future ecosystem connection and collaboration.
Decentralised and open access
We envisage that the Playbook would be a type of wiki that would be open for contributions from anyone in the ecosystem. It would be self-moderated by the community using it so that it can be kept up to date without requiring a large administrative effort. As decentralised content, the intent would be to have a live, real, lived collection of resources that acts as a wayfinder for early-stage entrepreneurs.
The "Playbook" could include an electronic collection of:
Entrepreneur Pathway maps, including suggested "Next Steps" at each phase
Skill development
Key resources for each phase of the journey (e.g. Lean Canvas tool and training for ideas phase)
Sector information and opportunity for collaboration to solve common industry problems
Programmes, organisations and events that support entrepreneurs across NZ
Video stories from entrepreneurs (e.g. "What worked well for me when starting my R&D project…" or "The best tool that helped me grow my business…")
We would also like to thank Callaghan Innovation for their sponsorship of this phase of exploration into this concept.
If you are an entrepreneur who can help us by completing the survey please do so before Friday 19 August and if you know any entrepreneurs please share this with them!