Startup Watch: The Cookie Project
---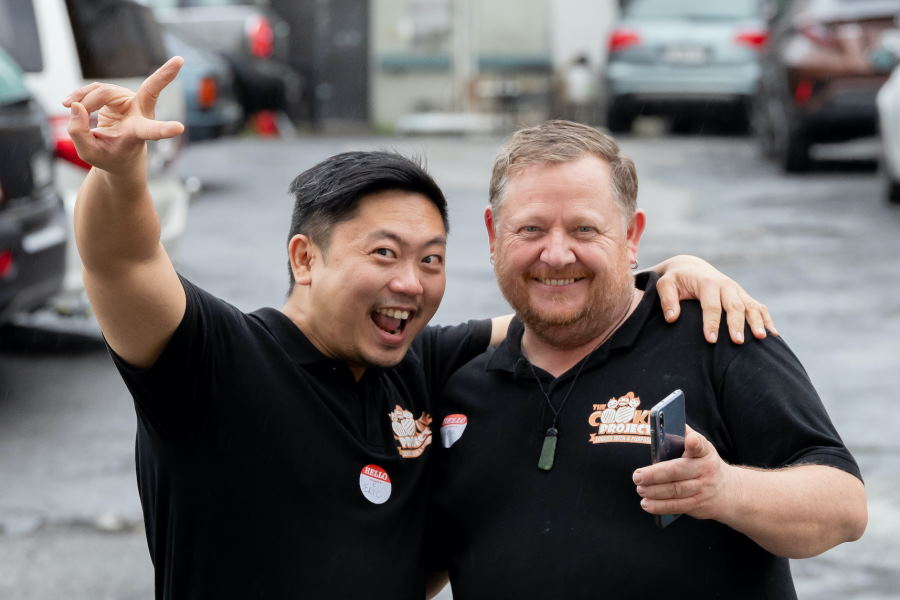 Co-Founders: Eric Chuah & Graeme Haddon
HQ: Auckland
What problems do you solve and what products or services do you sell?
Not many people realise that in New Zealand, one in four Kiwis have a disability and their employment rate is only 22%. Their median income is half of those who are non-disabled.
The Cookie Project is a certified social enterprise that employs Kiwis with disabilities to make award-winning delicious cookies, paying them a decent wage. Due to the Minimum Wage Exemption, some of our bakers have been paid as low as $2.30 an hour in other employment. Our bakers receive at least the minimum adult wage of NZ$18.90 an hour.
We have three core cookie products: Signature Butter, Peanut Butter, and our fan favourite Chocolate Chip.
We've just launched two new baking experiences, hosted at our new home in Eden Park – Baking In The Dark, to experience what it's like to live in the world of our blind bakers, and the Win My Cookie Challenge where you can go head-to-head with our bakers to see who can make the best and fastest cookies.
And we're also piloting a new initiative that will empower Kiwis with disabilities across the nation to be self-employed. Watch this space!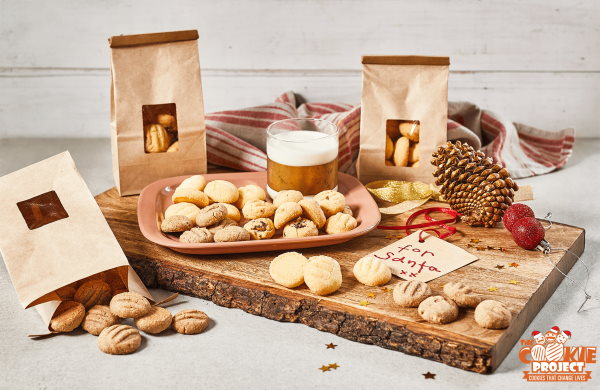 Who and where are your target customers?
Our corporate clients are focussed on sustainability, diversity and inclusion, and mostly based in Auckland. They love the social impact of procuring our cookies for their client gifting, staff appreciation, and marketing initiatives. We also have a strong base of conscious consumers across Aotearoa who want to make a real and traceable impact with their purchasing power. They love our premium, clean Kiwi ingredients such as Lewis Road Creamery butter, Pic's peanut butter, Champion flour and Trade Aid organic fair trade chocolate.
How and when did you first come up with the idea for your business?
We met each other at a social enterprise event where Eric was the presenter. That's when Eric found out about Graeme's story of kindness, as a single parent who adopted four children from a struggling family, in which three have a range of disabilities.
When Graeme gave Eric some of his home baked cookies, Eric was immediately drawn to the taste and saw potential to establish a business that would create meaningful employment for Graeme's children when they finish special needs school. We refined the cookies together over a period of six months and tested with a wide range of tasters to ensure the product won by quality, not by sympathy.
What are three things about your business that you are proud of?
Hearing feedback of how our social enterprise has changed the lives of our bakers and their families. Our bakers enjoy talking about their work, the financial freedom that comes with employment – this ultimately builds their up their self-confidence for social inclusion.
Our Edible Cookie Cup, which won the 2019 annual hot chocolate competition in collaboration with a café in Lower Hutt.
Being recognised as the recipient of the 2019 Attitude ACC Employer Award. We have an open hiring policy where we don't ask for a resume, don't conduct interviews, and we welcome pan-disability candidates. This decision was based on Graeme's disabled children who are mostly non-verbal and unable to write.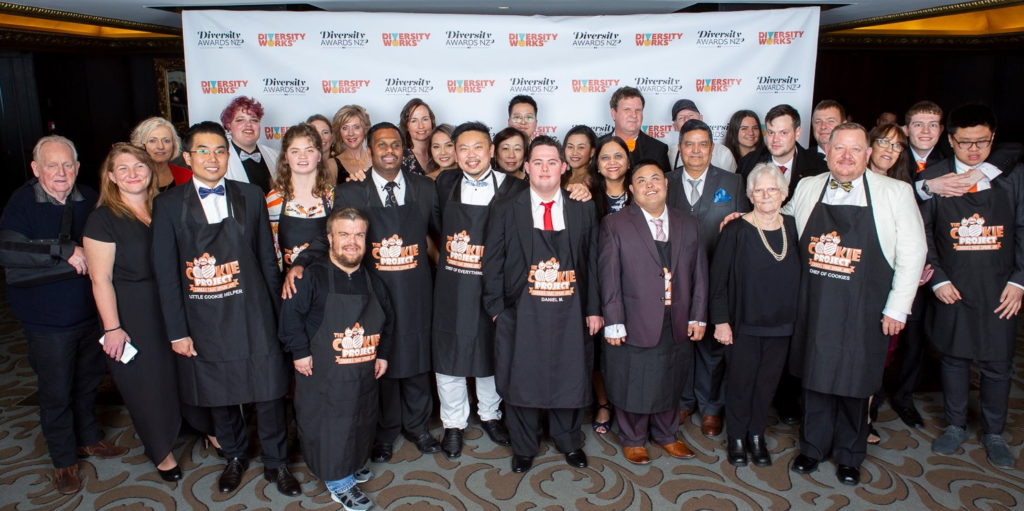 How do you market your business and what advice do you have for others around marketing?
Believe it or not, we have zero budget for marketing. As a self-funded startup social enterprise, we don't have the luxury of investor capital or philanthropic funding.
We've relied solely on social media to share our brand and baker's stories. We use Facebook to reach individuals and LinkedIn to reach our corporate clients. The quality of our product has also generated word of mouth referrals rapidly amongst the cookie fans. Who doesn't like delicious cookies handmade with the best butter in New Zealand?
What's been the biggest challenge you've faced in building your business so far?
Starting a social enterprise that employs one of the most vulnerable community groups in a very saturated market? That's a recipe for a marathon of challenges that we underestimated hugely.
The biggest challenge we've experienced to-date was from a customer purchasing over $10k worth of wholesale product, waltzing away without payment, making false claims and spreading hurtful accusations in the disability community.
On top of that, we had to pay thousands in legal fees which amounted to zero results because the customer closed the business and we were the lowest priority on the debt recovery list by the liquidators. Our business was near death but we turned it around via a PledgeMe campaign. We also learned a lot about implementing supplier agreements that protect our business.
What is the biggest entrepreneur lesson you would like to share with other Kiwis thinking of starting their own business?
Don't start a business to get rich. Start a business because you want to make a real difference in this broken society where the rich get wealthier and the poor get left behind.
The DNA of your business must be authentic, genuine, and has a meaningful "why". As Mahatma Gandhi once said, "Be the change you wish to see in the world."
So we are disrupting the disability employment framework and changing the lives of Kiwis with disabilities, one delicious cookie at a time. #NomNomNom
---