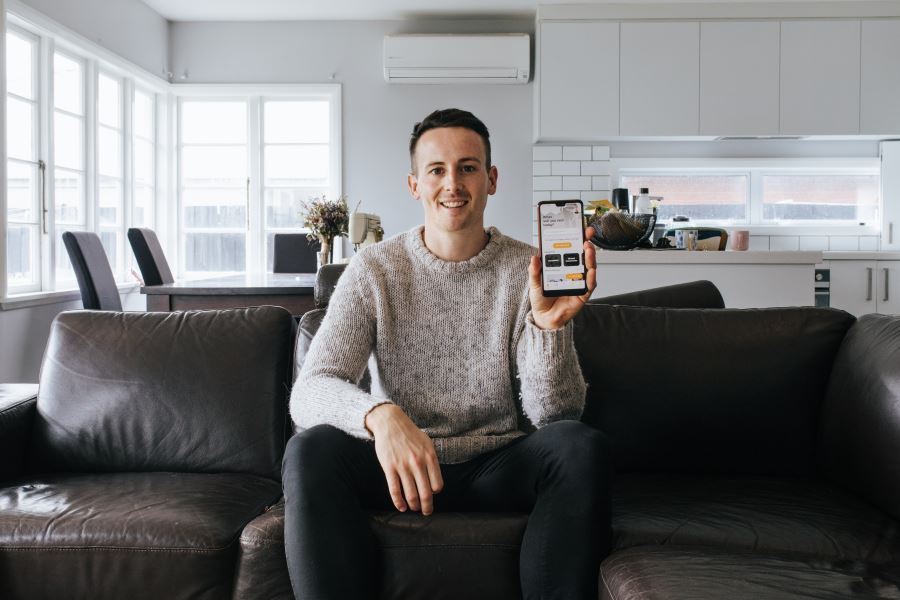 Founder: Toby Skilton
HQ: Christchurch
Building marketplace apps is a tough business proposition. Hannah McCreery got the low down on the startup journey of Cantabrian Toby Skilton, founder of new rental marketplace app Mutu.
WHAT PROBLEMS DO YOU SOLVE AND WHAT PRODUCTS OR SERVICES DO YOU SELL?
Mutu is a rental marketplace app that allows people to get access to essentially whatever they need, whenever they need it through renting and lending, as opposed to buying and selling.
We solve two key problems:
First is waste. In New Zealand there are so many single items being purchased that end up collecting dust and ultimately in landfill.
The second is the lack of access to equipment that people want, things like paddle boards, kayaks, certain DIY drills and gardening tools, which can be quite expensive. The idea that you can get it whenever you need it, then give it back, instead of having to buy something and store it, becomes an attractive value proposition.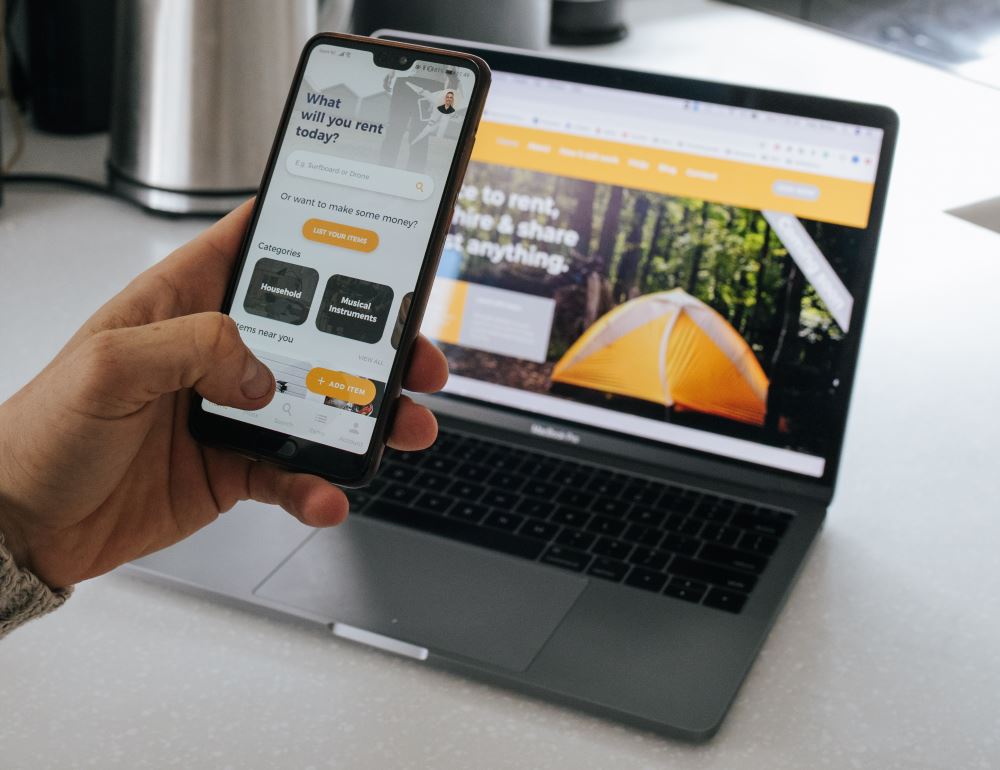 WHO AND WHERE ARE YOUR TARGET CUSTOMERS?
This has been an exciting one for us because we looked at our target market and thought it is huge. Essentially, anyone who owns anything, or wants to access anything, can use Mutu. But it's broken down into three key areas:
1. Peer to peer. This is everyday Kiwis who might have garages filled with all sorts of things they've owned and previously loved, or who want access to these items. Items could be anything from kitchen appliances, sports gear, clothing, games, toys, electronics, cameras and so on.
2. Business to consumer. This is businesses already in the hire/rental industry. They can now list their items for everyday Kiwis to access. For example, this might be a small surf shop hiring out a small number of surfboards or a party supplies provider who has over 600 items available.
3. Business to business. This is businesses who are looking for more ways to incorporate the values of the sharing economy into their business model, to be more environmentally conscious but also to improve the bottom line. Being able to get access to equipment only when they need it, then give it back, is a great way to do this. Otherwise, they end up purchasing equipment, using it once or twice a year and it essentially depreciates and ends up in landfill.
HOW AND WHEN DID YOU FIRST COME UP WITH THE IDEA FOR YOUR BUSINESS?
Like many Kiwis, I headed away on an OE with my partner after finishing Uni. We stayed with a lot of locals using a platform called Couch Surfer.
We're both into the outdoors, surfing, camping, playing golf, and we found getting access to that kind of equipment was incredibly time-consuming. It was a paper-heavy process and quite expensive. We'd have to go to brick and mortar stores and trawl through websites to find prices.
Then if we didn't want to hire it, we had to buy it. But when you're travelling, the idea of lugging around a surfboard or a tent isn't very practical which means it ultimately gets dumped in landfill.
Many of the locals we stayed with had stuff we wanted, and they got a lot of joy out of us taking them off their hands.
We saw that through us borrowing their items, they actually found a love for the item again.
That's when the idea was born. I thought, 'Imagine an app or a platform where you could get access to almost anything you need whenever you need it, at the touch of a button'.
So, I came back to NZ after 11 months away, went out and established a team of seven industry professionals with the right skills who could build, scale and grow a trusted brand in NZ.
I knew that a marketplace was a challenging business. But, if done correctly, we can create the shift from our hyper consumption society towards a collaborative consumption community.
WHAT ARE THREE THINGS ABOUT YOUR BUSINESS THAT YOU ARE PROUD OF?
1. Solving a real problem. It's amazing to see people who have a genuine problem now able to jump on this platform and have that problem solved. We've been live since 11 September and there's already been 20 transactions and about 1200 items listed, which is awesome.
2. Waste reduction. I was a bit naïve about the stats around waste to begin with. We discard around 15.5 million tonnes of waste each year, which is one of the highest in the world, and only 28% is recycled. A huge amount (about 22%) is durable goods, which is incredible.
We live in a society where it's so easy to consume. We can get pretty much anything we need from a laptop or phone, from anywhere in the world, and it eventually ends up in landfill. To provide a platform that can help combat this waste issue is a huge milestone.
3. This is more of a personal one, but for a long time I've been an ideas person. I'd wake in the middle of the night with an idea, write it down then park on it and think 'Oh you know, next time'.
This is the first one where I thought, 'I'm going to do it'. I moved on from my previous full-time job to pursue this. Being able to turn something that was just an idea in my head into a product that people are using is a cool achievement.
HOW DO YOU MARKET YOUR BUSINESS AND WHAT ADVICE DO YOU HAVE FOR OTHERS AROUND MARKETING?
When I first had the idea for Mutu, I thought, 'Right, we'll go nationwide. Everyone's going to love this platform and all these Kiwis will download it'. I was relying on word of mouth to build a reputable brand. But, we found out very quickly that, especially with a marketplace, it's important to target a certain area. You have to find that mix of supply and demand.
So, we decided to go with Christchurch first and for the last six months, we've been building our user base in the background. We got about 2000 people before we went live, signed up and ready to go, pledging to rent and lend items. So, when we did go live, we already had about 800 items on the platform and all these users.
We'd also built a nice social media following, around 3,500 people. That was a good way to keep those early adopters involved.
We had a monthly EDM that went out to all our early adopters, keeping them involved in the journey.
Our platform is a community and we've built up trust in the brand, but also amongst our users. Having people to provide feedback on the platform helped build this sense of trust. We have adopters reaching out now saying, 'I've found something that doesn't quite work the way I thought it would', and that's helpful to us.
We've been doing all of this to get ourselves in a position we are now, but we have only just launched so we have a lot to learn. We're really excited to learn more about our customers and what makes them tick so we can get the message to them in the most effective way.
WHAT'S BEEN THE BIGGEST CHALLENGE YOU'VE FACED IN BUILDING YOUR BUSINESS SO FAR?
It's been a relatively smooth road to begin with, but I know there'll be challenges to come.
We're confident there's an appetite for our service. We've actually had about 20 people each come out and say, 'I've tried this idea, but we couldn't get it going', so we've learned from their mistakes.
There were moments we've questioned ourselves. We've asked ourselves whether we're on the right track, and how we can do things differently from those who've failed with this idea, but also better.
COVID-19 was also a massive challenge. The idea of sharing equipment was obviously not a good idea at that time. Now, and for however many years, COVID is going to be normal. So we've built things into the platform on how to share equipment safely, such as tutorials on how to clean gear and practice safe distancing.
It's a lot easier for us now that these things are common practice, but for a while we were having to navigate in uncharted waters.
WHAT IS THE BIGGEST ENTREPRENEUR LESSON YOU WOULD LIKE TO SHARE WITH OTHER KIWIS THINKING OF STARTING THEIR OWN BUSINESS?
I never knew there was a term for this, but "imposter syndrome" was a big one for me.
I've built an incredible team behind me who are accomplished in their careers and for me to come in as a graduate with essentially nothing to my name, it took a while to build my own self-worth and validation.
For most businesses who are dreaming big, it's quite daunting to have conversations with big strategic partners who have the ability to take your idea to the next level.
It took quite a long time and mentoring from others to give myself that validation: That even though I have all these amazing people around me, they wouldn't be here if it wasn't for my idea.
It's a Kiwi thing. We like to be modest, but backing yourself is important.
---