It's not trendy if it's appropriating
---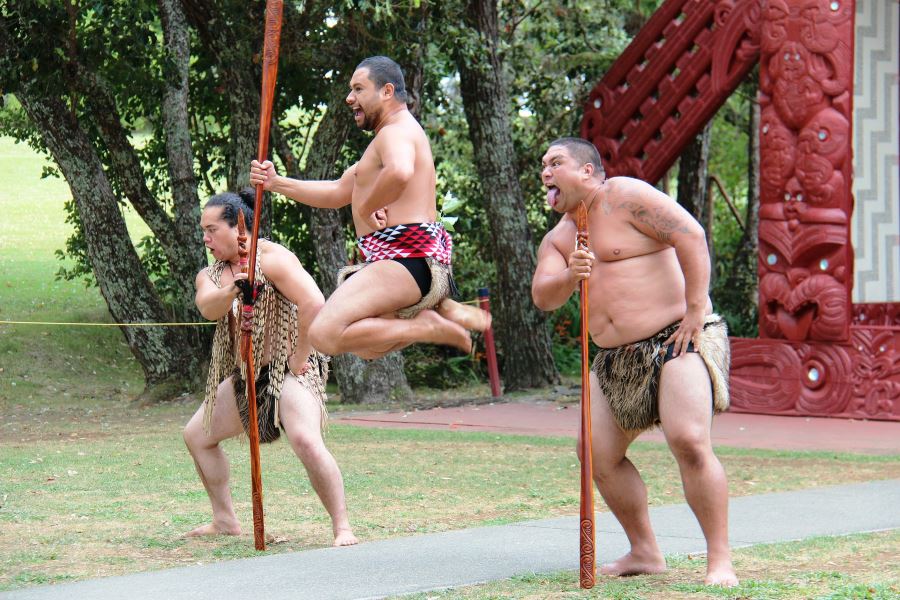 Appropriation of indigenous cultures is not a new issue, but examples of appropriation are increasing at an alarming rate, and the issue needs to be addressed.
For example, if you walk down the wine aisle at your local supermarket, you will notice a significant number of Māori brands. If you examine those wine labels a little closer, you'll find that only a few are actually associated with a Māori organisation.
You may wonder what's wrong with using te reo and Māori imagery in this way, because this use is a celebration of what is uniquely Aotearoa/New Zealand. You may also consider this branding and imagery is trendy.
Some say that misuse of Māori culture is a modern form of colonisation and constitutes appropriation. In our view, using a Māori brand or image brings with it a wide range of obligations and responsibilities, such as embracing a Māori worldview and living up to Māori values, kawa, and tikanga.
If you aren't willing to take on the additional obligations and responsibilities when adopting a Māori word or image, then you need to take care, because you risk attracting negative publicity and accusations of appropriation. This can be catastrophic to your business.
Below, we examine a couple of recent examples that demonstrate what can happen when you get it wrong. At the same time, we will explore what you can do to get it right.
What can happen if you get it wrong
AIR NEW ZEALAND – KIA ORA
You may recall Air New Zealand's recent attempt to trade mark KIA ORA for magazines. Air New Zealand has been using KIA ORA as the name of their in-flight magazine for many years. Because of this, the company sought to trade mark the word in this format:

No one had objected to Air New Zealand's use of the brand KIA ORA on its magazines, but as soon as Air New Zealand made known its attempt to register this trade mark, this application received a significant level of negative feedback. The public argued that no one should own our national greeting KIA ORA. This feedback led to Air New Zealand's decision not to pursue this application, and the application has recently been abandoned.
HURUHURU
A second, more recent, example is the opening of a Wellington shop under the name HURUHURU.
The owners had successfully obtained trade mark registrations for their logo: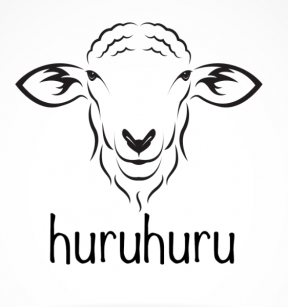 The owners chose the word HURUHURU because, from their limited research, they found the word translates as 'wool', 'feather', or 'fur'. While these definitions are accurate definitions for HURUHURU, HURUHURU also has another colloquial translation as 'pubic hair'.
Once the store opened, the owners received some negative comments and feedback given the colloquial meaning of the word.
The shop owners argued the mark was considered by the Māori Trade Marks Advisory Committee, who had not raised any objection, and therefore, they were free to use the mark. But it is important to recognise the Māori Trade Marks Advisory Committee only considers whether a trade mark is offensive. Because the offensiveness test sets such a high threshold, you can see why this application did not encounter an offensive objection. The use of HURUHURU in this stylised format on these goods is not offensive. It may be culturally inappropriate given the colloquial meaning of the word, but it is not offensive.
You may think determining whether something is appropriation is difficult and requires an in-depth assessment. For the most part, all that is required is considering a different approach. If you have to pause to think whether your actions could be seen as offensive, then it probably is offensive and could be considered appropriation.
If full consideration had been given, the above examples could have been prevented.
What you can do to get it right
If you want to use a Māori word or image as a representation of your business, then seek advice. It is a simple way to avoid potential embarrassment and negative media attention, and will demonstrate your consideration of the cultural implications for Māori.
Before opening a Māori dictionary and selecting a Māori word, think about the reasons you have chosen to use a Māori word rather than an English word. As you can see from the HURUHURU example above, choosing a Māori word based on one recognised meaning of the word isn't the best approach, because most Māori words have several different meanings.
Just because other non-Māori people have adopted Māori words for their business doesn't mean you can too. As you can see from the above examples, if you ignore the cultural considerations, then you risk your businesses reputation being undermined.
Other considerations
What is your business doing to reflect the name chosen?
Have you developed or adopted Māori-centric values for your business?
Do your staff understand the meaning of the word and what this represents for your business?
Are you building or developing cultural competency and upholding Te Tiriti o Waitangi within your business?
Is your use of this word an aspiration you wish to achieve? If you don't fulfil that aspiration, then others may consider that you are pretending to be something you are not?
What happens if you sell your business or brand to overseas interests? What obligations will be imposed on the purchaser to live up to those values or aspirations?
If you aren't of Māori descent and choose to use a Māori word to represent your business, then we recommend you start thinking about these broader considerations. Ignoring or disregarding these considerations only increases the likelihood your business could encounter negative responses or end up in the news (and not for the right reasons). Being uninformed is no longer an excuse.
Until the law is updated to better protect Māori culture and Māori interests, non-Māori businesses need to take care when adopting Māori words or images. At the very least, seeking independent advice from a cultural expert is critical before adopting the brand or imagery.
The above considerations are a guide to help you build your own cultural competency and ensure you are meeting and maintaining Te Tiriti o Waitangi obligations when using those brands. Kia kaha te reo Māori!
---
Kāore he hua o te tāhae ahurea
Ko tēnei tuhinga he kōrero e pā ana ki te tāhae ahurea. Ehara tēnei mate i te kaupapa hou, heoi kei te tipu te maha o ngā tauira o tēnei āhuatanga. Me whai hua tātou ki tēnei mate.
Hei tauira, inā ka tiro koe ki ngā kāpata wāina ki ngā toa hokohoko, ka kitea te nunui o ngā ingoa Māori. Engari inā ka āta titiro, ruarua noa iho o aua kamupene he kaupapa Māori. Ka puta pea te whakaaro ki a koe, 'he aha nei te mate o te whakamahi i ngā ingoa Māori me ngā āhuatanga Māori ki ēnei taputapu? He mea whakanui tēnei i te ahurei o Aotearoa nei?' Ka whakaaro anō hoki pea, 'he painga o ngā pikitia.'
E kī a nei, ko te mahi tāhae i te ahurea Māori he whakatinanatanga o te tāmitanga i tēnei ao hurihuri. Ki a mātou nei, he nui ngā haepapa me ngā kawenga inā e mau ana koe i ngā ingoa me ngā pikitia Māori, ārā, me mārama, me ū hoki koe ki te tirohanga o te ao Māori, te ahurea Māori, ngā tikanga me ngā kawa. Ki te noho kūare koe ki ngā haepapa me ngā kawenga nei, me tūpato kei tohea koe e te marea, ā, ka whiua ngā whakapae mo te mahi tāhae ahurea. He raru nui tēnei mo ngā kamupene.
E whai ake nei, ka wetewetehia ētahi tauira o te tāhae ahurea. Ka wānangahia te take i hē ai te whakamahi i te ahurea Māori, katahi ka wānangahia ka pēhea e tika ai te whakamahi i te ahurea Māori.
Ka ahatia inā ka hē
AIR NEW ZEALAND – KIA ORA
Ka hoki mahara ki te wā i hiahia a Air New Zealand kia whai i te mana waitohu mo 'KIA ORA' mō tā rātou maheni. Kua whakamahia e Air New Zealand ngā kupu 'Kia ora' hei ingoa mō tā rātou maheni mō te wā roroa, nōreira i pīrangi rātou ki te mana waitohu o te kupu kia pēnei:

Kāore tētehi i tohe ki tā Air NZ whakamahi i ēnei kupu hei ingoa mō tā rātou maheni, engari i te wā i whai a Air New Zealand i te mana waitohu mō te ingoa nei, i kaha whakatakētia te whainga nei. Ko tā te marea whakatau, kia kaua tētahi e mau ki te mana o te mihimihi o Aotearoa nei. Whai atu, i whakarerea e Air New Zealand tā rātou tono.
HURUHURU
He tauira anō nō ngā rangi tata nei, i whakaingoatia tētahi toa ko Huruhuru.
I whakaaetia te tono mō te mana waitohu mo te ingoa nei: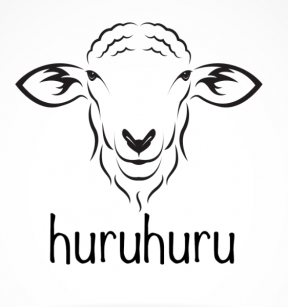 I tīpakohia te ingoa Huruhuru, nā te mea i mōhio ngā kaiwhakahaere ko te 'huruhuru' he kupu mō te 'wool', 'feather', me te 'fur'. E tika ana tēnā, heoi anō, ko tētahi atu whakamāramatanga ā-kiwaha mo te kupu huruhuru ko te 'pubic hair'.
I te tūwheratanga o te toa nei, i kaha whakatakētia te kamupene nei.
E ai ki ngā kaiwhakahaere o te toa i whakamātautia kētia tā rātou ingoa e te Māori Trade Marks Advisory Committee, ā, kāore i whakahētia te tono mō te ingoa nā. Heoi anō, me whai whakaaro ki te paearu whakamātau o te Māori Trade Marks Advisory Committee e rapu noa ana i ngā āhuatanga maninohea. Nā te teitei o tēnei paearu kāore te tono mana waitohu o te toa nei i takahi i tēnei paearu. Ehara i te mea he mea maninohea te whakamahi o te toa i te ingoa Huruhuru. Ahakoa he mea takahi i te ahurea Māori, ehara i te maninohea. I tētehi atu tuhinga, kua whai whakaaro mātou mēnā ko te maninohea te paearu tika mo tēnei whakamātau.
Kei pōhēhē koe he uaua rawa te whiriwhiri i te paearu whamātau tika mō te tāhae ahurea. Heoi, i te nuinga o te wā me whai whakaaroa noa iho ki tētahi huarahi rerekē. Mehemea e pōkaikaha ana ōu whakaaro mēnā rānei e maninohea ana tētahi mea, kāore e kore kei te pērā tonu.
Inā i whai whakaaro ki ngā āhuatanga katoa, kāore e puta ngā tauira pēnei i ngā mea kei runga ake nei.
Me pēhea e tika ai?
Inā e pīrangi ana tō kamupene ki te whakamahi i ngā kupu me ngā pikitia Māori, me whai āwhina. He huarahi māmā hei karo i te hē, te whakamā me te aroaro o te hunga pāpāhō, wai hoki e whakaatu ana hoki i tō whakaaro nui ki te iwi Māori.
I mua i tō tirohanga ki te papakupu me te tīpako noa i tētāhi kupu, whakaarohia pea te take i tīpako ai koe i tērā kupu atu i te kupu Pākehā. Kia tirohia anō te tauira Huruhuru, i tīpakohia te kupu nei nā te whakamāramatanga kotahi mō te kupu. Ehara tēnei i te rautaki pai nā te mea he maha ngā whakamāramatanga rerekē mo te nuinga o ngā kupu Māori.
Kia kaua e pōhēhē e pai ana tēnei mahi, te tāhae ahurea, nā te mea kei te pērā tonu ētahi atu. Ki te kore koe e whakaaro nui ki te ahurea o te kupu, taihoa ka patua tō kamupene e te whakamā.
ĒTAHI WHAKAARO ANŌ 
Kei te aha tō kamupene ki te whakatauira i ngā āhuatanga o te kupu?
Kua whakatō ki roto i tō kamupene ngā mātāpono Māori?
E mōhio ana ō kaimahi ki te ngako o te kupu me te hāngai ki tō kamupene?
Kei te whakapiki tō kamupene i te ahurea Māori me ngā mātāpono o Te Tiriti o Waitangi ki roto i ngā kaimahi?
Ka whāia e tō kamupene ngā āhuatanga me ngā tikanga o taua kupu? Ki te kore, ka whakaaro pea ētāhi kei te rūkahu noa tōu kamupene?
Ka aha inā ka hokona atu tō kamupene ki tētahi nō tāwāhi? He aha ngā kawenga ka utaina ki runga i a rātou e tika ai te whakamahi i te kupu, ingoa rānei?
Inā ehara koe i te Māori, ā, ka tīpako tonu koe i tētahi kupu Māori hei ingoa mō tōu kamupene, me whai whakaaro ki ēnei āhuatanga. Ki te karo, ki te huri tuara atu ki ēnei whakatūpato, ka hē pea te whakamahi i te kupu, ā, ka patua e te whakatakē, ka pāpāhōtia te hē ki te marea. Ehara te kūare i te takutakunga.
Tae rawa ki te wā ka whakahoutia ngā ture ki te tiaki i te ahurea Māori, me tūpato ngā kamupene tauiwi ki te whakamahia ngā kupu me ngā pikitia Māori. Mātua me whai i te āwhina, i te arahi a tētahi mātanga ahurea Māori. Ko ngā kōrero o tēnei tuhinga, he paku kupu arahi kia whakapiki i te mārangatanga ki te ahurea Māori, kia whai whakaaro anō hoki ki ngā haepapa o te Te Tiriti o Waitangi. Ki te pīrangi koe ki te ruku hohonu ki ēnei kōrero, tuku karere mai.
KUPUTAKA (GLOSSARY)
Tāhae ahurea – cultural appropriation
Tāmitanga – colonisation
Mana waitohu – trademark
Maninohea – offensive
---