Little Beauties takes large steps with nutritious fruit snacks
---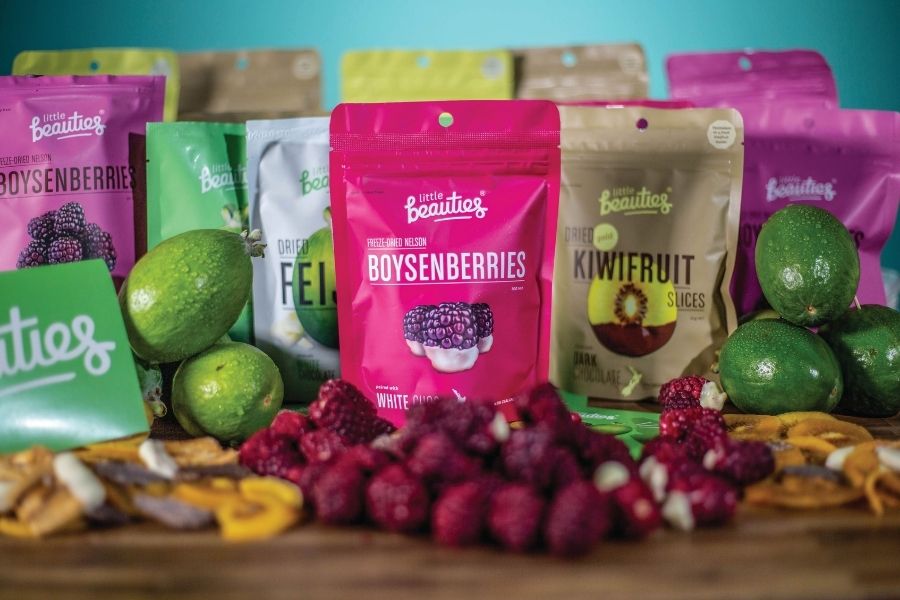 At just three years old, a Nelson family-owned business that makes snacks from unique New Zealand fruit has doubled its turnover each year, and now employs more than 20 staff across its operations.
Dried fruit may sound somewhat boring, but Little Beauties is making it exciting. The startup makes specialty dried snacks from unique New Zealand fruit, either 100 percent natural or paired with premium chocolate, making them as delicious as they are nutritious.
New Zealand is one of the world's premium fruit-growing nations, but because export markets demand shelf-stable blemish-free fruit, a lot of fruit goes to waste.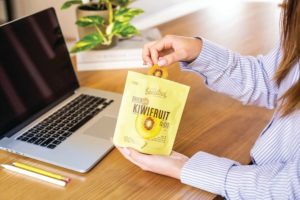 "We take pride in crafting unique New Zealand food products that are bursting with New Zealand goodness," Little Beauties Co-founder and Director Tristan Wastney says.
"Our products preserve the integrity of the fruit in a unique way that surprises and inspires a new generation of health snackers."
Wastney's family has an orchard, and in 2010 they developed an innovative method of drying feijoas to send to friends and family overseas. The dried feijoas were also sold at the local Nelson Farmers Market.
"That was a great way to connect with our local community and to get their feedback on our products," Wastney said,
Wastney then took to up-cycling superficially blemished New Zealand gold kiwifruit by developing air-dried slices.
In 2018, two generations of the Wastney family founded Little Beauties. Their mission? To share the joy of our distinct Aotearoa fruits with the world.
The startup progressed to working with local berry growers to preserve whole fruit freeze-dried New Zealand boysenberries, blueberries (sourced from their partners at Miro – a collective of Māori food producers), and raspberries.
Little Beauties is also the first company in New Zealand to craft these products to scale using unique technology to automate production. This coming season the team aims to process more than 300 tonnes of fruit.
Their fruit is either air or freeze-dried, then graded and packaged in resealable soft plastic recyclable packaging. Little Beauties now sells nine different fruit flavours at an average price of $7.50 per packet.
Not only do the Wastneys' have their own 1100-tree orchard, planted by Tristan Wastney's father, they're now leasing two similar sized orchards as they expand the business.
"We've only got a small team and my dad is one of them," Wastney says, "But we've doubled our turnover every year and doubled our staff in the past 12 months. We've been very fortunate."
Wastney, who previously ran a dairy farm, has an agri-business management background. As he has managed many businesses, he has plenty of experience as a business entrepreneur and has an understanding of customer needs.
"The thing with entrepreneurs is that they are good at coming up with a product or service that meets the needs of the customer," Wastney says, "Not anyone can do it. It takes a certain person; a certain way of thinking. An entrepreneur is always thinking about the big picture."
The big picture to Wastney includes building a sustainable business model that adds huge value to New Zealand growers, creating a positive workplace that nurtures the growth of their people, all while building a global customer base.
One thing Wastney said he would have done differently had he founded Little Beauties today, is sped up his investment in online marketing. Most of Little Beauties sales are online, although the startup also has stock in more than 150 supermarkets and specialty stores across New Zealand.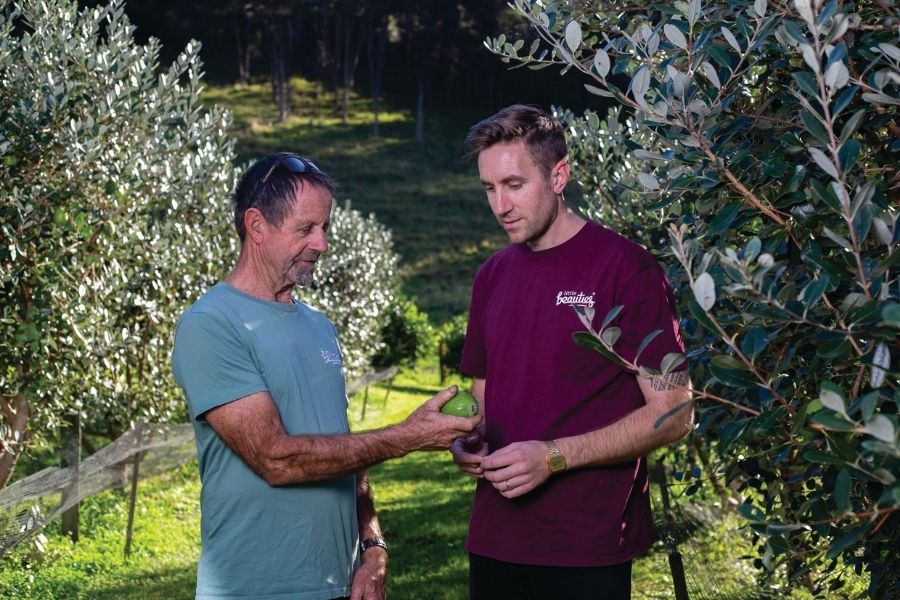 Little Beauties also sells their products through a number of online platforms in the United States, including Cloud Retail.
"It's a way for our products to get discovered by new audiences and delivered in 20 minutes," Wastney says.
A key aspect of business growth is having a supportive team and good clients, Wastney says. "I've been very fortunate to have the opportunity to work with some clever minds. Knowing the right people is incredibly important, having those connections. You can't build a business without them – well you can, but it's hard."
Wastney acknowledges building a successful startup or business without a backup income has an element of risk, particularly when growing as quickly as Little Beauties has.
"In this day and age, it will be risky to take on something without income. Success depends on the product, the margin and the demographic. To me, success is creating value for everything that we do, how we do business, and the culture we set."
Story by Dave Crampton. In partnership with Nelson Regional Development Agency.
---
Innovation Nation is a series celebrating stories of innovation and entrepreneurship from around New Zealand.
Innovation Nation proudly supported by: