Loaded helping hospitality businesses drive profit and growth
---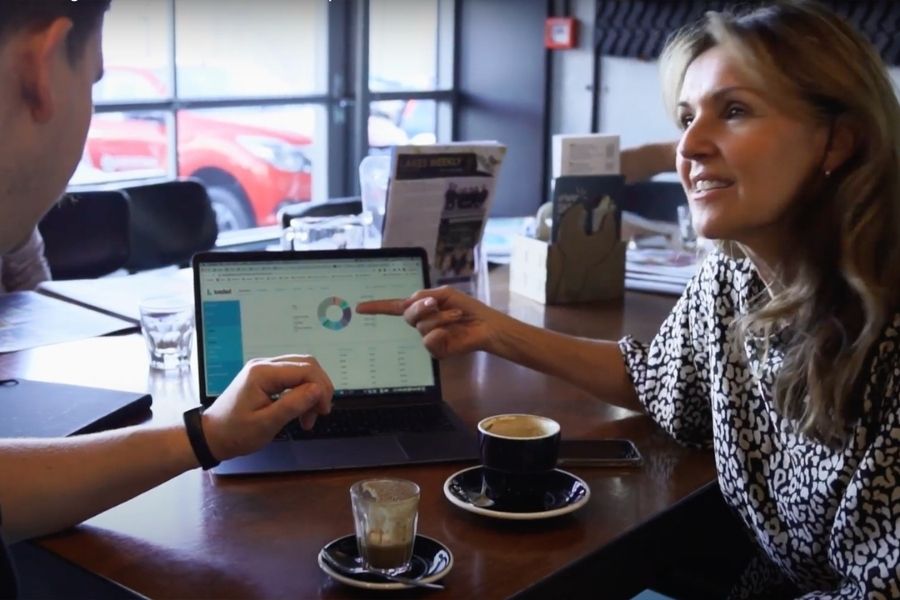 When Richard McLeod dropped out of University in 2004 and purchased the infamous Captain Cook pub in Dunedin with his childhood ski-racing friend James Arnott, he never imagined that one day he would have co-founded a software-as-a-service company. Now, 17 years later, he believes it's the right time to take his company, Loaded, to the world stage.
"I had never worked in hospitality when James and I decided to buy the pub. We were 21 and I was doing an International Business degree at Otago University when the opportunity arose to take over 'The Cook' from Dominion Breweries.
"We basically jumped right in the deep end with a business that could hold up to 1000 patrons and needed 50 staff on board, all with no prior experience to our names."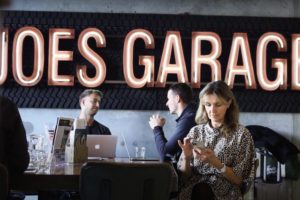 First things first for the pair was to set in place systems that would let them still enjoy everything about being in their early 20s, without the paperwork of big business weighing them down. But after searching high and low, they couldn't find any software that could take them end-to-end in their operations.
The available options were to choose from a range of disparate solutions that sometimes needed spreadsheets to bridge the gap, or they came in the form of a clunky, custom enterprise system that still didn't do everything Arnott thought it should.
So after putting their frustrations aside, McLeod and Arnott decided to try their luck at setting up their own inhouse software and hired a couple of developers along for the ride.
"At 21 we were great at bringing revenue in the door, we were the target market after all. But we weren't so great at the labour side of things, or cost of goods. And that is really the make or break for hospitality to make money.
"So over time we chipped away to bring all the operations – like tools for rostering, online timesheets, inventory management, recipe control – into Loaded."
At the time, they weren't actually developing it with the aim of sharing it with others in the industry, it was simply a tool for them to do better business. But after working with a consultant who mentioned it would be ideal for another one of their clients, Lone Star and Joe's Garage Group, the guys thought, 'well, why not?'
The roll out of Loaded to other hospitality businesses commenced in 2011, and as luck would have it – it was rather seamless. From there, word grew that there was a software solution that could integrate with existing point of sales systems, but allow all operations to be run from one hub. This gradual, non-sales focused release of Loaded also meant the team could build the product over time. The early adopters were like a 'testing laboratory' to ensure everything worked the way it should, and that it was truly making a difference for operators.
McLeod says that its unusual path to market has made Loaded difficult to replicate.
Essentially the software integration platform provides real-time management of revenue, labour and cost of goods, as well as reporting across the broad spectrum of data points.
So, what does it mean for business owners? Less time manually inputting spreadsheets, greater understanding and control over inventory costs, insights into where revenue is being spent, and perhaps most importantly, reducing time spent in the business while still turning a profit. And this is what McLeod says helps Loaded stand out in the marketplace: a "simplified, user-led" interaction with the application.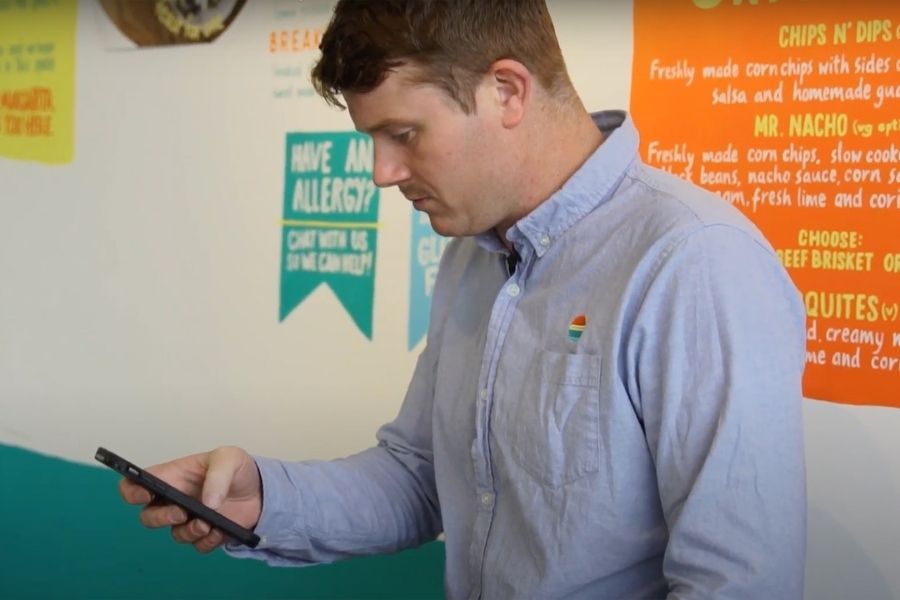 "Yes, there are other systems out there, but we think we beat them on usability. Managers don't want to be using software that is difficult to navigate, and small business owners certainly don't want enterprise level software that won't solve the problems they face."
However, like a lot of businesses out there, their challenge lies in getting busy hospitality owners and managers to understand their offering, and how it can change the way they run their business – for the better.
"The hardest part of building Loaded has been communicating our message and value to a traditionally time-poor audience. They are also skeptical of new products, because they may have been let down by other technology providers, or they don't quite have the full picture of what our software can do for them.
"But once we get it in the hands of a bar manager, or restaurateur, it's an easy sell. Sometimes you literally see people's shoulders drop about three inches – because they know their lives are going to be easier and that they can see a clear route to not having to be in their business 80 hours a week. And for a commercial operator who has big growth ambitions, we take care of all the systems and processes, meaning they don't have to pour energy into that side of things."
As a side to selling directly to managers and owners, McLeod and the team are also investing heavily in partnership channels, leveraging off the existing people and companies they are already working with and who are out talking to hospitality owners on a regular basis. This might be technology resellers who are selling the business their eftpos terminals, point of sale, security cameras – or consultants and coaches. So far it has been an effective way to market Loaded, and it is something they are looking to grow, especially as they take their software global.
"Over the last two years we made the decision that there was a big opportunity to look globally. We'll start with Australia and then probably the UK, USA and some parts of Asia. So we embarked on a rebuild of the software from the ground up, and now we are in the process of capital raising, and also attracting the right talent."
While the head office is in Queenstown, the team of eight are distributed around the country, but with the growth McLeod has in mind, he expects there to be four times as many staff on board in another two years.
And while running a technology-based company hadn't been on his radar all those years ago when he was pouring jugs at The Cook, McLeod has enjoyed all the ups and downs of his entrepreneurial journey.
"I've never really had a proper 9-5 job, and yes in business you do go through struggles, with some good luck and bad luck. But we tend to take it all in our stride and not get ahead of ourselves when things are going well, and the same goes for when things aren't going our way.
"At the end of the day, it is an industry we know so well and we love the people that are out there delivering a great hospitality experience to their customers. And that's why we have a very authentic reason for getting Loaded into the hands of more operators, because it's a bloody good feeling when you can help them take back control of their business."
Story by Erin Harrison. In partnership with Startup Queenstown Lakes.
---
Innovation Nation is a series celebrating stories of innovation and entrepreneurship from around New Zealand.
Innovation Nation proudly supported by: