Innovation Nation 2021 Interview: Gerard Quinn
---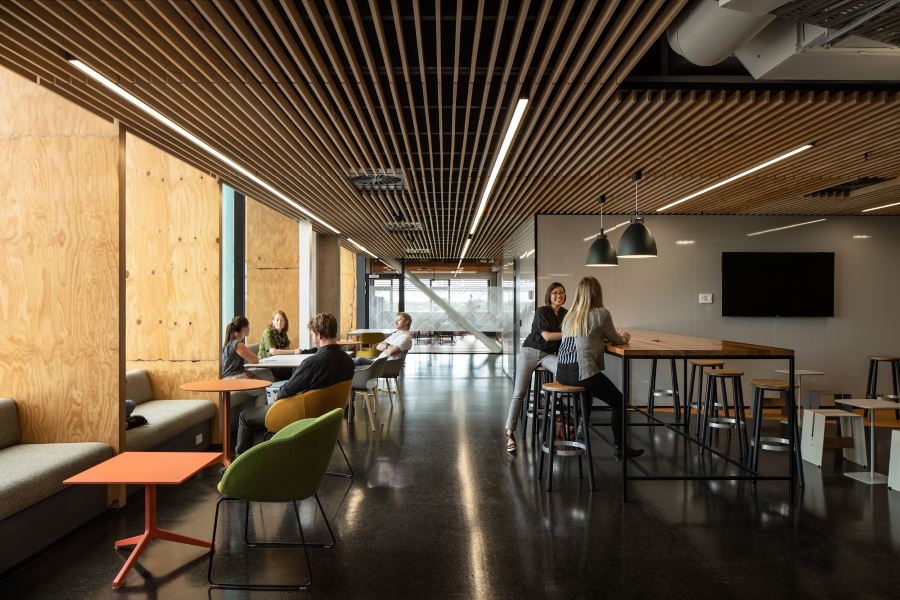 INTERVIEW: GERARD QUINN
ROLE: OPERATIONS DIRECTOR
ORGANISATION: THINCLAB CANTERBURY
WEB: WWW.THINCLAB.NZ
---
Who is Your Organisation?
ThincLab Canterbury, a founder incubator hosted within the University of Canterbury and alongside the UC Centre for Entrepreneurship ("UCE"). 
What are the high level goals of your organisation in relation to supporting entrepreneurship and innovation?
ThincLab Canterbury helps build and scale businesses from across the wider Canterbury region.
"Where ThincLab focuses is the businesses that are in-market and keen to grow – particularly
internationally, that scalability is a prerequisite of ThincLab support", says Gerard Quinn.
ThincLab's priority in the immediate future is to ramp up collaboration with ThincLab Adelaide and to embed itself deeper into the research and innovation commercialisation activities of the university.
Tapping into Canterbury's highly-networked business community, ThincLab Canterbury participants receive advice and mentorship from some of the country's most successful entrepreneurs.
We also leverage the university's Business School alongside its Science and Engineering strengths we help fledgling businesses especially those operating in the four 'supernode' sectors the region – aerospace and the future of transport, food, fibre and agritech, health technology and hi-tech services – to grow and scale.
What were some of the key programmes or initiatives run in 2021 in relation to supporting entrepreneurship and innovation?
ThincLab Canterbury supports founders through two key free programmes.
The Growth Programme sees founders and businesses work alongside advisors for a 6-to-12-month period, as they seek to scale-up their fledgling businesses. Some are bootstrapping their way up, others have already attracted seed funding.
The Growth Programme involves mentor support, where the founders are having fortnightly meetings with an advisory board.
"The advice and expertise is very much tailored to the individual business. To ensure we get the best outcomes for the businesses going through our programmes, mentors with relevant industry experience are matched to founders so they receive real insights from someone who has 'been there and done that'. We also pay a lot of attention to founder wellbeing, since burnout can be a risk for founders," says Quinn.
The Pace Programme is aimed at building business and founder capability. A recent and very popular month-long short course helped 15 founders plan how to prepare their ventures to attract investment.
"We're always on the look-out for talented founders with promising ideas to work with," says Quinn.
"One way we achieve this is through our weekly pitch clinics, which are also an opportunity for businesses to learn more about ThincLab and how we can help."
What have been some of the highlight achievements or moments that stand out for you and your team this year?
In 2021, ThincLab Canterbury partnered with UCE and ChristchurchNZ to deliver the Food, Fibre & Agritech Supernode Challenge. Our advisors engaged with 25 businesses, working on everything from smart irrigation to a company applying the power of machine learning to the livestock industry. Some advisors are now privileged to continue to work alongside participants as they expand on opportunities uncovered through the programme.
ThincLab Canterbury is also proud of the contribution it makes the award-winning ecosystem in Otautahi Christchurch. During 2021, economic development agency ChristchurchNZ were awarded the 'Best Practice for Integrated Economic Development Planning' by Economic Development New Zealand for which ThinchLab has been acknowledged for its role.
Read more here:
https://www.christchurchnz.com/news/christchurchnz-wins-award-for-city-wide-approach-to-growing-businesses-and-jobs 
Given the renewed challenges and disruptions posed by COVID this year, what effect (if any) has this had on the entrepreneurial spirit and/or output of your local entrepreneurs in relation to innovation?
We haven't seen anything diminish, if anything we're seeing an increase in activity with a lot more startups and a lot more people being entrepreneurial in general.
"There's actually a lot of capital flowing into the region at the moment," he adds.
"Investors are interested in what we have to offer in these key tech-related areas, so it's a great opportunity for startups who are keen to take themselves to the next level."
Are there any local businesses or entrepreneurs that stand out for you in terms of addressing innovation challenges or showing exceptional entrepreneurial spirit in 2021?
ThincLab Canterbury provides a natural pathway for hi-tech and high growth businesses with their genesis in the university's own labs. One fledgling company, Kea Aerospace, which is developing solar-powered, remotely piloted aircraft that can fly high in the stratosphere for months at a time taking high-resolution aerial images, has its R&D roots at the university and received intensive coaching from ThincLab advisors during preparation for its capital-raising process.
Kea Aerospace is now growing its staff numbers and has attracted substantial investment, with aerospace ventures a burgeoning area of activity in the Canterbury region. Self-flying air taxis from Californian start-up Wisk Aero are also currently being trialled in the region.
"We've benefited from some forward-thinking on the part of the Civil Aviation Authority, which has allowed Canterbury to become a testbed for this sort of technology," says Quinn.
A major new development, announced in June, will bolster aerospace innovation even further. Project Tāwhaki will see the government and two local rūnanga, Te Taumutu Rūnanga and Warewa Rūnanga, partner to develop a 1,000-hectare block of land on the Kaitōrete Spit near Christchurch as an aerospace research facility.
Other businesses that have been supported by ThincLab Canterbury include Medsalv, a company founded by former UC Engineering student Oliver Hunt that recycles what would otherwise be single-use medical devices with the aim of reducing waste to landfill.
---
Innovation Nation is a series celebrating stories of innovation and entrepreneurship from around New Zealand.
Innovation Nation proudly supported by: