Profile: Gecco by Clad Online
---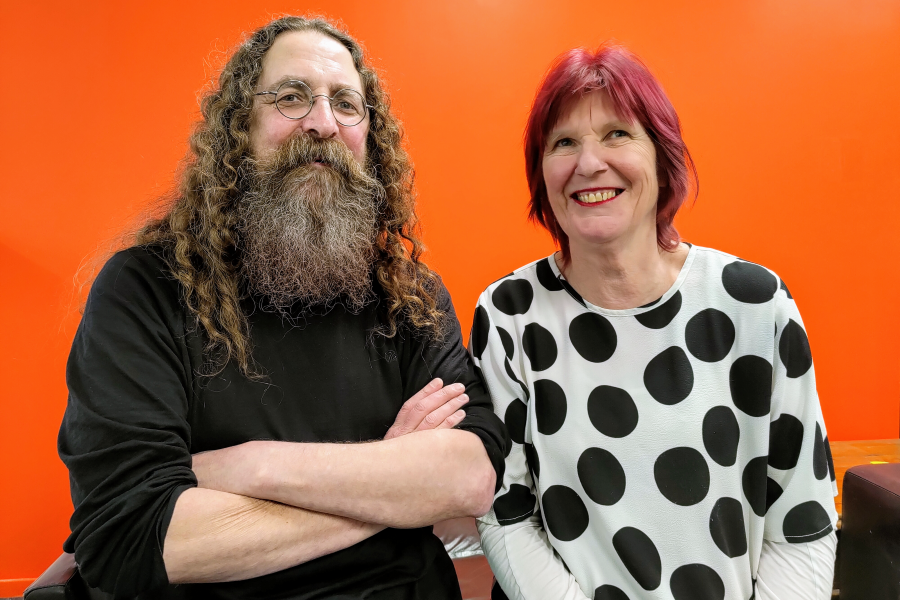 Co-founders: Lisa Metcalfe & Richard Thomas
HQ: Hawke's Bay
What problems do you solve and what products or services do you sell?
We have developed Association Management Software (AMS), Gecco, that empowers membership organisations to provide better value to their members via smarter administration, automated processes, and enhanced member engagement.
Gecco provides everything an association needs to serve its members, takes the pain out of administration and sets associations up to generate long lasting and mutually beneficial member relationships.
Who and where are your target customers?
Membership organisations within New Zealand's Not for Profit sector, more than 113,000 NFPs.
How and when did you first come up with the idea for your business?
Gecco grew out of 15-20 years serving the membership organisation sector with secretariat services, conference management and customised databases. We saw a growing need for a web-based membership management system designed for New Zealand.
Many associations run their organisations from spreadsheets and a variety of different tools. Getting useful information and keeping data clean is a challenge for them. We see a large sector that is underserved and ready to embrace technology to sustain and grow.
What are three things about your business that you are proud of?
We are proud of our people. Our team is skilled and diverse and they work well together to grow and develop our product.
Gecco has developed beyond our original imaginings. It's now the most comprehensive package available in New Zealand.
Our flexibility and adaptability. We do things differently. Richard and I are not your typical entrepreneurs, and that's a strength. We are yet to find a challenge that we cannot meet.
How do you market your business and what advice do you have for others around marketing?
We have only just begun with our marketing strategy. We have developed relationships within the sector that we have utilised along the way. Test and learn; there is a lot of trial and error.
What's been the biggest challenge you've faced in building your business so far?
Funding has been difficult. We have funded the business through our own investment and other investors. Our bank has been less than helpful; they're not interested in start-ups. Our previous 16 years with them does not count.
What is the biggest entrepreneurship lesson you would like to share with other Kiwis thinking of starting their own business?
There are many challenges starting and growing a business. Many sleepless nights and worries. When it gets too tough you need to have people to talk to. I have been involved with The Alternative Board for about two years and this has been a life saver for me at times. I have a coach through the board with whom I am able to openly discuss everything that is going on. Something he told me one day has stuck and helped me many times: Just remember that this time next week, next month or whenever, this current situation will be in the past.
How has your business adapted to the challenges of COVID-19?
Lockdown had its challenges and opportunities. We utilised the time to continue our development work, and identified a number of new things we could offer our clients, like integrating zoom into the software. We also saw that our newly released elections module (enabling secure AGM and other election voting) would be a huge advantage over our competition.
What are your plans for the next 12-18 months?
We are currently looking for a technology investor who has the skills and knowledge to help take us to the next level. Our ideal investor is New Zealand based and will provide strategic advice and mentor us.
What's great about Hawke's Bay?
Lower overheads, life-style choices for our growing team. Being from Waipukurau, Central Hawke's Bay, has been an advantage when talking with prospective clients. We are proving that you can run a successful technology company without being in the main centres. I would love to see Hawke's Bay become the Silicon Valley of New Zealand; the Hi Tech Hawke's Bay group (run by Business Hawke's Bay) is helping to connect us and the region's many tech companies.
---