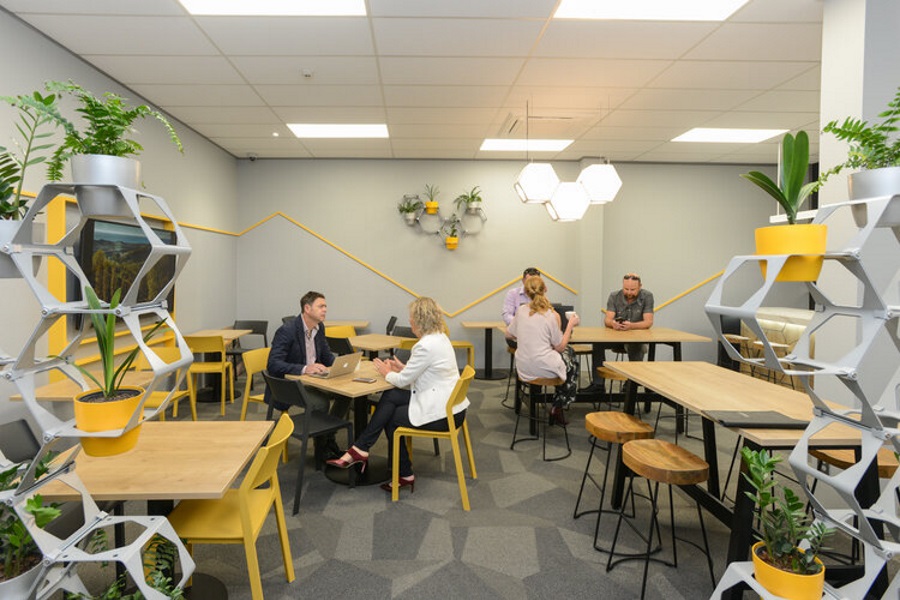 Who: Hastings HIVE
What: Innovation Hub & Coworking  
HQ: Hastings
INTRODUCTION
Hastings HIVE is a corporate styled, architect designed shared space with coworking desks and serviced offices, suitable for organisations from 1 to 40 persons.
WHO DO YOU WORK WITH AND WHAT KEY CHALLENGES DO YOU HELP THEM SOLVE?
Hastings HIVE services four main organisation types in the Hawke's Bay:
1) Small / startup business looking for flexible modern coworking office space
2) Small to mid-size business looking for cost effective private serviced offices
3) Large corporates looking for a cost-effective, corporate style Hawke's Bay CBD location
4) Not-for-profit organisations looking for flexible and affordable office space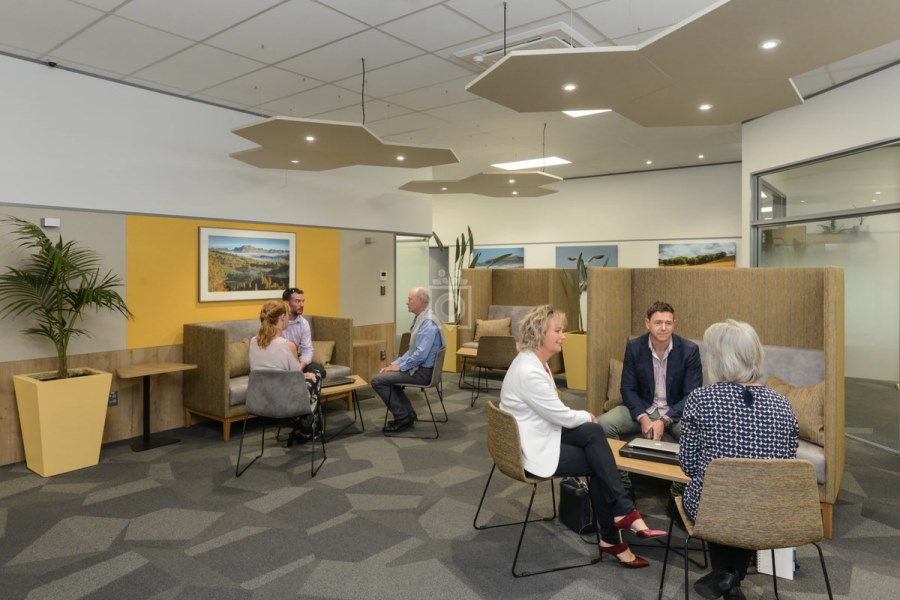 HASTINGS HIVE SERVICES
Overview:
Coworking/shared work space and serviced office
Available now with on-boarding in as little as one day
Services provided by our on-site partner Hastings City Business Association


Startup courses eg group programmes, workshops, online courses
Startup or entrepreneur related events eg speaker nights, networking
Mentoring, coaching or advisory services (one-to-one)
Free entrepreneur resources eg tools, blogs, templates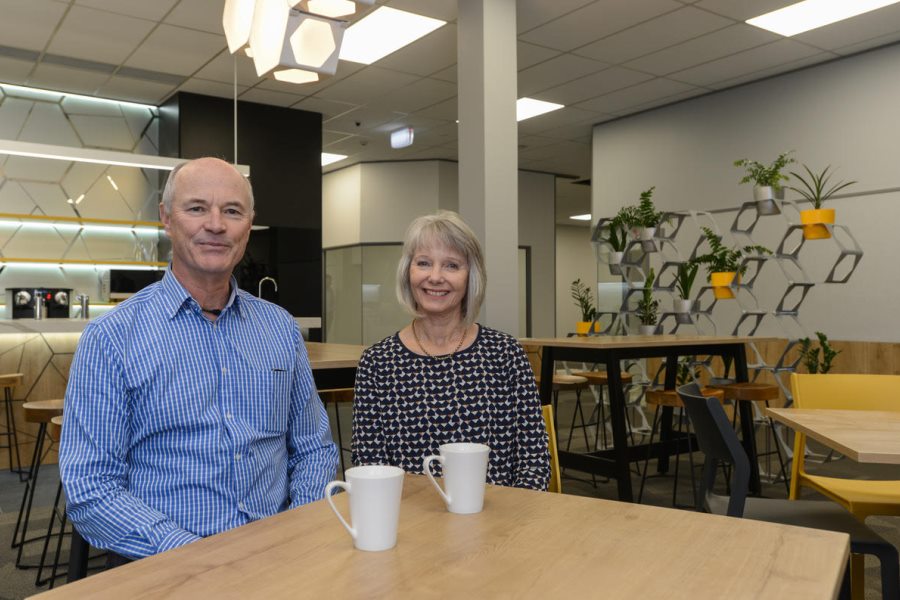 HIGHLIGHTS
Hastings HIVE opened for business in January 2020 and in just 18 months, we are 60% occupied having completed the fit-out of our Stage 2 to cope with demand for serviced offices, which is very satisfying.
At the same time we opened our first (of two planned) dedicated video-conference suite with the latest Logitech "plug-and-play" video-conference equipment, for all those Zoom and Teams meetings.
And we have launched our new premium coworking desks with electrically operated desktops for sit/stand work options, extra space and more privacy.
COWORKING FACILITIES
Shared office space includes:
Dedicated coworking i-desks (each has a desk, executive chair, screen and secure locker). Our premium coworking desks are similar but come with more space, more privacy and electrically operable desktop for sit/stand option.

Private serviced i-offices from 4 -18 desks, come furnished or unfurnished with multi-media walls, own air-conditioning unit with independent temperature control and own-branding options.
Shared facilities include:
Vibrant cafe, designer kitchen and "Koru" lounge, spa-quality bathrooms and showers. 

Two boardrooms and four meeting rooms, which are multi-media / video conference equipped. There is also one video-conference suite and two private phone booths.
Amenities include:
Super fast dual independent fibre carriers, dual service providers with unlimited national and international internet bandwidth. 

Secure Aruba Gigabit Wifi and ethernet connectivity, with dual managed firewalls and local network switches with uninterruptible power supply and secure data cabinets with rentable rack-space. 

Guest lobby with electronic reception kiosk, car parks, covered bike park with charging points, external sun terrace with deck-chairs and coffee tables.
Services include:
24×7 secure access with electronic fob or mobile app.
Extensive CCTV and security control room monitoring for security.
IT and network management provided.
Office management and most office supplies included.
Rubbish and recycling managed on-site.
Office "cleaning and greening" with extensive and beautiful planting maintained through the building.

Espresso coffee with choice of seven roasts.
*Facilities, amenities and services are all included with your serviced office or coworking desk, except for printing and parking and a few options.
RESOURCES
Our customers become members of the Hastings City Business Association who have their offices within Hastings HIVE. Our customers are able to freely access their business support and training programmes, both in person and on-line.
EVENTS
Hastings City Business Association who have their offices within Hastings HIVE run quarterly business networking events called HIVE AFTER 5 .
WHAT EXCITES YOUR TEAM ABOUT THE WORK YOU DO?
Most startup businesses fail within their first five years and a major cause is high fixed costs coupled with lumpy cashflows. This leads to many small or startup businesses working from home or from cafes, but then finding it hard to attract and retain great staff at this most critical time.
So at Hastings HIVE we have set out to provide small organisations with beautifully designed, A grade offices and corporate level services equal to any in the world, with the lowest inclusively priced dedicated desks, anywhere in New Zealand.
Through this strong sense of purpose and our shared values, we are creating a vibrant, friendly and supportive coworking environment, making a real difference for the Hawke's Bay.
WHAT MESSAGE WOULD YOU LIKE TO SHARE WITH THE NZ ENTREPRENEUR COMMUNITY?
There are innovative startup businesses around NZ with products and services better than the market. And there are startup businesses around NZ with lower prices than the market.
Our secret for creating a lasting competitive advantage was to launch both; a market leading product and service, at a previously unmatched price point. So creating a unique value proposition.
---
GET IN TOUCH

Web: https://www.hastingshive.co.nz/
Facebook: https://www.facebook.com/hastingshive
LinkedIn: https://nz.linkedin.com/company/hastings-hive