InsituGen aims to defeat doping in horses and humans
---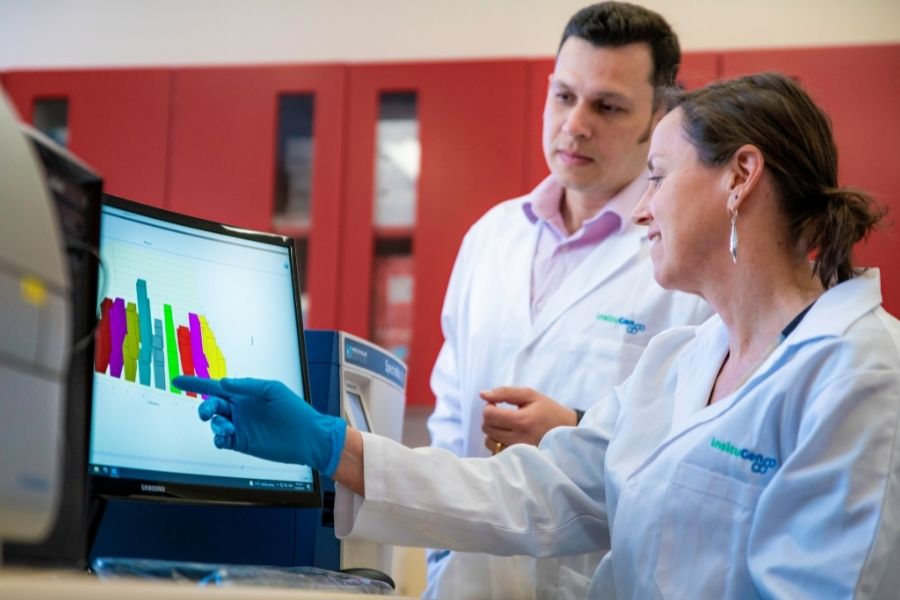 A scientist who was part of the testing technology to break down a notorious sports doping ring has turned her steroid detection method into a Kiwi company which gives faster, more-incisive results. Now the inventor hopes her test, which reveals previously undetectable designer steroids in racehorses and racing camels – will be used to test humans.
In 2004, molecular biologist and triathlete Dr Alison Heather found herself pulled in to help solve a crisis which could have devalued and derailed the economy around athletics in America.
Federal investigators and the U.S. Anti-Doping Agency (USADA) were desperate to defeat mysterious designer anabolic steroids coming out of California's Bay Area Laboratory Cooperative (BALCO). One of BALCO's most popular products was known as The Clear, which was designed to make athletes' muscles bigger and stronger.
Athletes got away with using this product for around seven years before the designer steroid packaged in The Clear, tetrahydrogestrinone, was discovered. Heather cemented the downfall of the athletes by using her tests to show The Clear was a powerful anabolic androgenic steroid.
The work Heather was part of forced major sports cheats including Marion Jones, Barry Bonds and Dwain Chambers to lose contracts, face prosecution, accept bans from competing or – in Jones's case – to receive prison time.
Heather's technique detected how anabolic androgenic steroids activate cellular pathways, with her method using a bioassay approach, which means looking at a substance's effect on living cells. It's a non-targeted method of testing, meaning a broader focus than widely-used mass spectrometry, which can fail to detect "designer" or new steroids.
In 2014, a decade on from the BALCO scandal, Heather took up the position of Professor of Physiology at the University of Otago then, six years later, and still based in Dunedin, Heather turned her expertise into a product called FirstFlagX.
The 'flag' part of the name is because FirstFlagX will be based at official testing labs which will 'flag' suspicious samples which then go on to the next stage of anabolic androgen steroid testing.
FirstFlagX is the leading product from a company Heather named insituGen because 'in situ,' in biochemistry, means testing "in the place where it occurs" (and for Heather's patented test it means very simply creating the androgen biological pathway).
By 2020, Heather's investors and the board needed a market for FirstFlagX. They settled upon the thoroughbred horse racing industry because doping is a problem in the industry, regulatory barriers to testing horse biological samples are comparatively low, and the horse racing market exists in so many countries.
CEO Dr Ojas Mahapatra, who has close to a decade of expertise in taking deep tech startups to market, says startups "Are a difficult beast, they're not your normal nine-to-five business."
"You're 24/7 in the eye of the storm. My combined background in science and business plus the first-hand experience of running tech startups has positioned me very well in this space".
Mahapatra's skillset was recognised ten years ago when he came to New Zealand, completed a Ph.D. in nanotechnology followed by a state-sponsored Certificate in Management at the London Business School in 2017 (thanks to an NZ Government Prime Minister's Business Scholarship).
Mahapatra had brought previous products to market, he spoke the language of science and – the clincher – he shared Heather's awareness of the markets beyond NZ's shores into which insituGen could expand.
The pace at which insituGen plans to expand is rapid, though there are years of testing which have prepared the company for success. Having had a successful year refining FirstFlagX laboratory testing kits into a minimum viable product (MVP), Mahapatra is planning to sell the anti-doping kits firstly to NZ and Australian laboratories. "We are working very closely with the premier labs in the region and we make sure their feedback is incorporated in the product's performance," Mahapatra said.
The next step will be selling FirstFlagX to the camel racing industry in countries such as the United Arab Emirates, after which insituGen should be able to sell a product similar to FirstFlagX to the anti-doping market for humans – with all this possibly taking place in just 12 months.
Mahapatra agrees the expansion is ambitious, but the certainty around Heather's patent-pending bioassay technique – combined with the vast amounts of money associated with keeping sport clean – should ensure the strategy is successful."We have done the hard yards, converting the tech into an MVP. Now we start rolling the product out," Mahapatra says.
Moving so globally so soon doesn't mean insituGen doesn't appreciate its Kiwi origins, however. "While New Zealand is a small market with a limited pool of horses, it's a very good place to initiate our research then move into bigger markets," Mahapatra explains.
"Also, in the not-too-distant future, we are thinking of launching male and female wellness products for human consumers who might want to test their steroid hormonal bioactivity profile. Our steroid hormones affect just about every tissue in our body so ensuring our steroid hormone bioactivity profile is balanced provides important information about our current health and lifestyle."
Before that stage, insituGen will be raising more capital and – something about which Mahapatra is highly excited – insituGen is now in discussions around strategic partnerships to expand its access into other parts of the world.
Story created in partnership with NZ Growth Capital Partners (NZGCP).
---
Innovation Nation is a series celebrating stories of innovation and entrepreneurship from around New Zealand.
Innovation Nation proudly supported by: