World water crisis an opportunity say Kiwi water tech innovators
---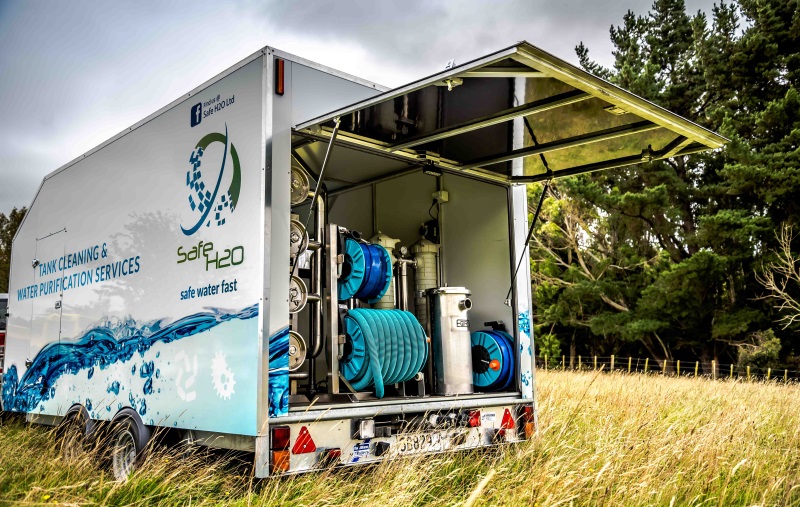 New Zealand water purification business, Safe H2O, is using World Water Day on 22 March to drum up support for the development of New Zealand designed technology that could have the potential to aid millions of people around the world without ready access to clean drinking water.
According to Safe H2O, the world water shortage, affecting countries from the United States to South Africa, presents an opportunity for New Zealand innovators to take the lead in water technology.
"Water shortage is regarded by many as being the number one risk facing the world today," says founder Chad Meads. "It affects more than a billion people and it is predicted that a large number of countries, including Australia, China, Africa, and parts of North America will be under severe water stress by 2040.
"New Zealand is also vulnerable. Recent droughts, water hygiene issues (in Havelock North, for example) and natural disasters have highlighted just how dependent some of our key industries are on a reliable water supply."
Meads points out there is a nucleus of water technology companies already active in New Zealand. Safe H2O (Hawke's Bay) and Forsi Innovations (Matamata), for example, are using micro and nano filtration technology to transform any water supply into clean drinking water.
Safe H2O's technology has already attracted the attention of investment companies from the USA.
Chad and wife Tracey Meads founded Safe H2O in 2016 as they saw an opportunity to bring a time and cost effective tank cleaning and water purification system to peoples' doorsteps. They use a ground-breaking mobile nano-filtration unit, which removes all tank sediment and retains and purifies the existing water removing >99.9% of pathogens from the water, including E-coli and norovirus.
Capable of processing up to 10,000 litres per hour, the system can also solve emergency water challenges for over 15,000 people in a 24 hour period. In November 2016, Safe H2O's was deployed to support quake victims in Kaikoura.
Meads would like to see the water technology companies already here forming an informational and promotional network to create a distinct identity for themselves and to encourage investment and national interest in water innovation.
He also sees potential for working alongside the country's universities, government agencies and local councils, as well as sharing ideas with similarly minded countries and organisations overseas.
"New Zealand already has a strong track record of developing and investing in technology start-up companies," says Chad.
"Taking that natural-born Kiwi innovation and problem-solving ability and focusing it on water technology could boost our economy, generate more jobs, increase our capability to tackle our own water supply issues and further elevate New Zealand technology in the eyes of the world. I strongly believe that New Zealand could be one of the leading international centres of water technology innovation, but it will take business and government working together to achieve that goal."
For more information contact:
Chad Meads
Safe H2O
027 7789056
info@safeh2o.co.nz
http://safeh2o.co.nz