PowerON hopes its sensitive robots will take care of dangerous jobs
---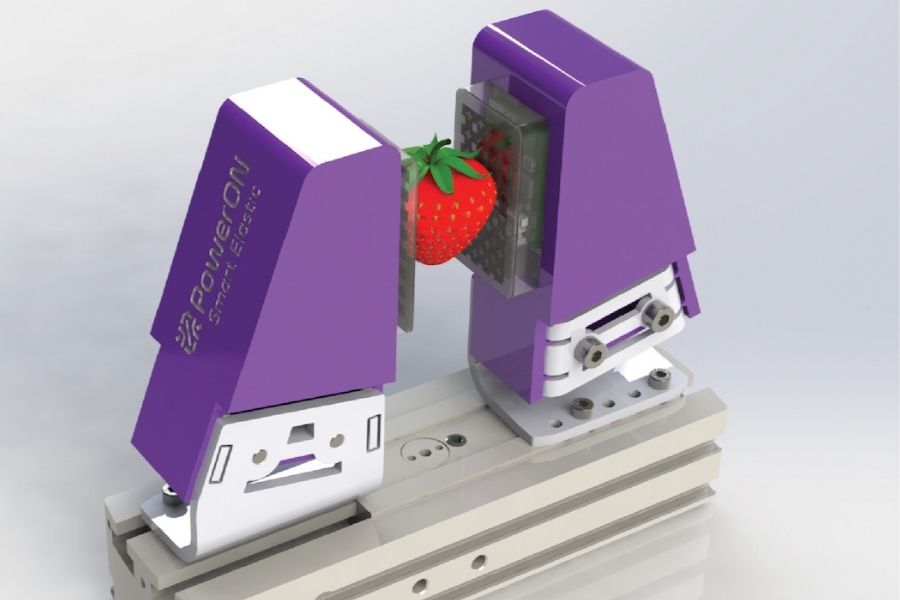 PowerON has a vision of touchy-feely robots – and this will be their strength. There is so much faith in taking PowerON's sensitive robotic technology to market that the company, which operates between Auckland and Germany, has just oversubscribed and closed its seed round of capital raising, bringing in $3.1m to pay for further R&D and new expertise before PowerON hits the market in 2022. Michael Botur explains.
Robots have been with us for decades now, and their common setup is often in the form of big solid arms which can repetitively perform manual tasks such as welding car components in an assembly line "24/7" without needing a break.
Where those robots are encountering inefficiency is their noisiness, association with workplace injuries and most importantly their lack of sensitivity. As PowerON's chief technology officer (CTO) Katie Wilson puts it, "Robots have no idea how to stop a wet glass slipping out of hands, or identifying objects turned or tilted. Pick up an avocado you can tell it's ripe by squeeze, but robots have yet to be able to do that. So giving them sensors for the grip/squeeze interface will be a powerful tool."
This is where TouchDetect, the robot sensor material developed by PowerON, comes in.
TouchDetect is an easy-to-use tactile array (think robotic fingertips) that gives robotic grippers the ability to feel based on touch and to adjust their gripping force accordingly and to identify objects, identify their position and detect whether whatever is being grasped is slipping.
TouchDetect is built from smart elastic technology called dielectric elastomers. PowerON makes its product by patterning a special proprietary ink-like formula onto a silicone substrate which can carry electrical signals – and TouchDetect is set up to receive, carry and transmit signals. It's somewhat similar to printing circuits on a green plastic board, except the board is bendy and malleable, like fabric. As PowerON puts it, "Large area skins upgrade entire robots with tactile sense for natural interactions with human coworkers."
'Soft robotics' means eventually the patented technology of the soft, malleable 'skin' of TouchDetect could be bent into all sorts of shapes – including hands with fingers and artificial muscles. Part of the company's vision, according to its website, is "To introduce robots as colleagues and friends in our everyday lives."
Whether a hand with a finger is the best design for a robotic sensor requires the perspectives of experts with backgrounds in biomedical design, which is why Katie Wilson became CTO.
Hailing from Texas, Wilson received a PhD in bioengineering from The University of Auckland in 2020 and met now-CEO Dr Markus Henke at the university's Biomimetics Lab in 2015 when Henke was on a prestigious Marie Skłodowska-Curie Postdoctoral Fellowship (sponsored by the European Union).
Soon after, Henke would finish his qualification and go back to Germany in 2017, but not before he and Wilson had gotten to know laboratory Group Leader Iain Anderson, who helped Wilson and Henke explore potential commercial applications of dielectric elastomers.
"I had worked on research into vaccine delivery and immunotherapy and also cancer research before the Biomimetics Lab, but I really wanted to work with my hands more and do something mechanical, electrical. I remember sending Iain an email telling him how much I love the vision of taking inspiration from nature and applying that to biomimetics."
The trio added a fourth expert, Ross Green, and launched their company in July 2019.
Being CTO means Wilson's role is taking the 12 years of research behind PowerON and coordinating multidisciplinary engineering teams to get the company's R&D milestones met, as well as delivering tech to customers, managing the supply chain, and following the product roadmap while taking care of the company's IP portfolio so PowerON can maintain a competitive advantage.
Wilson makes it sound effortless, though there was good mentorship throughout her biomedical studies – plus investors having always given Wilson and the executives business guidance to "round out the journey" to commercialisation.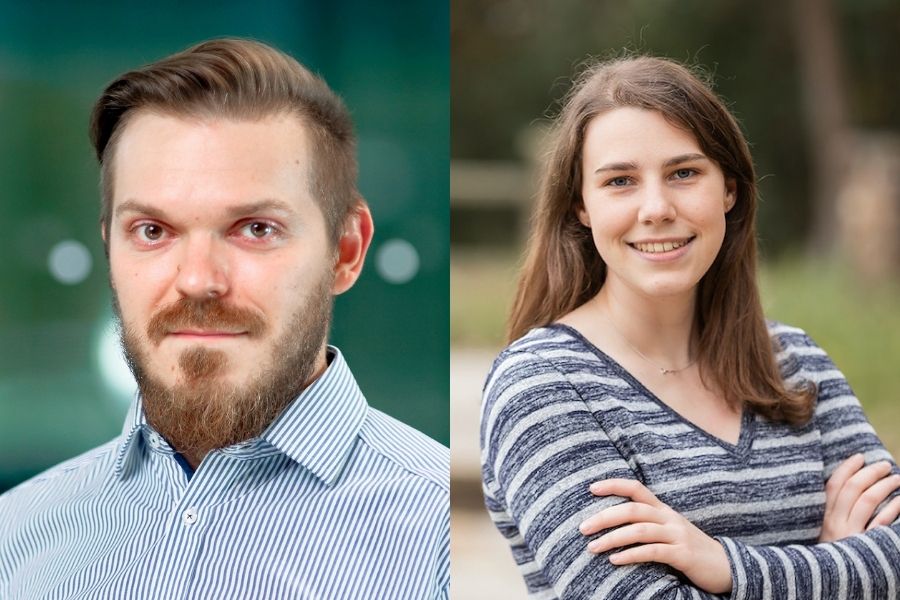 Germany may be ten hours behind but the country is way ahead of NZ in terms of the economy around robots. Dresden is the largest city in Saxony and Saxony is gaining a reputation as 'Silicon Saxony' – a key development area for robotics. In fact, the word 'Robot' comes from Czechia, which is just a one hour drive away.
Germany has the world's fourth largest economy and has a long history of manufacturing, meaning it can support PowerON's manufacturing needs such as cleanroom facilities for working with silicone thin films.
"Our subsidiary in Dresden, PowerON GmbH, is a really good pathway to the market that's there, though we're looking to become global," Wilson says. "Germany has been supporting startups in Dresden a lot. The robotics hub is Saxony, so PowerON is very happy to receive government support and funding from there."
Back in the Antipodes, PowerON is grateful to have benefited from R&D support thanks to Auckland Unlimited and Callaghan Innovation.
Right now located at the University of Auckland's Cloud 9, which nurtures bioengineering startups, PowerON will use some of its new investment to move into a larger space and build its NZ laboratory.
Currently there are two scalable, customisable size options for the TouchDetect. Series production will begin in 2022. While many customers will initially be in Germany – which has the vast market of Europe surrounding it – Wilson says "We certainly want to hear from everybody that wants to use TouchDetect in New Zealand."
Story created in partnership with NZ Growth Capital Partners (NZGCP).
---
Innovation Nation is a series celebrating stories of innovation and entrepreneurship from around New Zealand.
Innovation Nation proudly supported by: