Keeping Taranaki connected with Primo broadband and wireless internet
---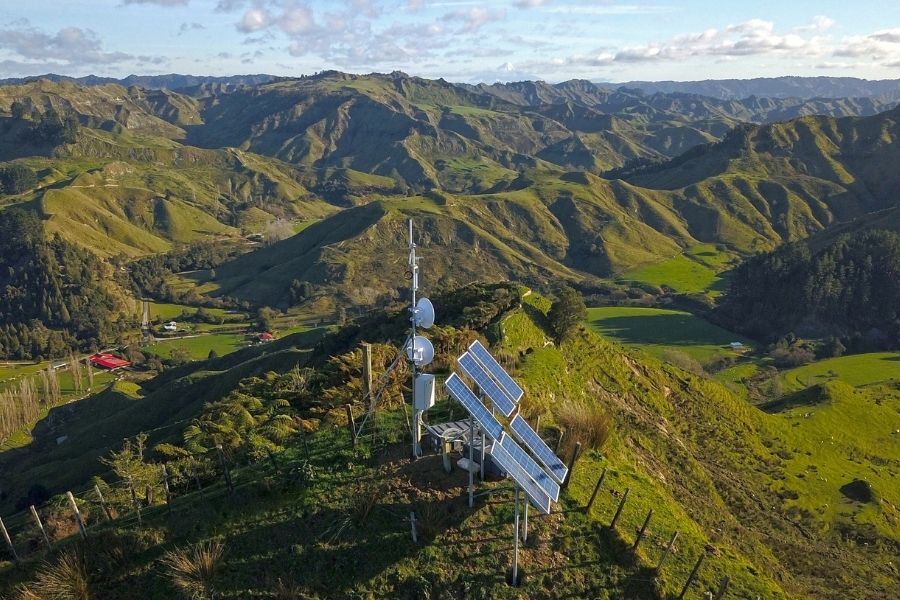 Back in the day, Matthew Harrison and his mates loved online gaming, except dialup internet just wasn't cutting the mustard. So using fireworks from the roof (to confirm line of sight) and a bit of 'know-how', Harrison managed to get everyone in his inner circle hooked up to wireless for a better gaming experience. Then, the neighbours came knocking.
But they weren't coming to complain, they were actually asking him to connect them too. Circa 2005 there weren't any wireless internet providers in the rural areas of Taranaki – the only options were copper or satellite, which were expensive and not always so reliable either.
So from there, what started as a hobby for the former computer technician and power lines company worker began to snowball. And in 2008, after a push from another local business owner and an investor, Harrison quit his day job and dived head first into the business full time.
Originally known as PrimoWireless, significant growth over the past five years has meant they have been able to diversify more – hence the name change to simply 'Primo'. Harrison now has a team of 24, and sometimes he still can't believe how far he has come.
"I had always dreamed about driving down the streets and seeing my antennas on people's houses. Now you can't go down any country road in Taranaki without seeing them next to the sky dishes – I still get a buzz from it."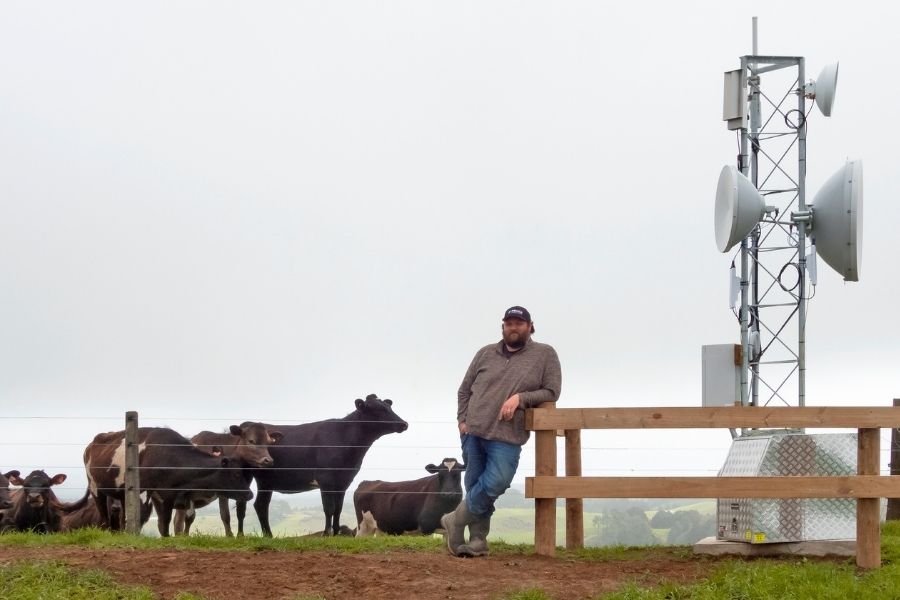 And it's on those back roads of Taranaki where Harrison found his most loyal customers. The ones who had been 'forgotten' by the big guys when it came to the internet, but the ones who needed it most, not only to stay connected to friends and family, but to run their rural businesses too.
"There's so many things people use the internet for, especially now. I remember that initially they found it great to be able to check the weather at any time of the day, but of course today, so much of farming is about technology and being connected.
"Agriculture is big business, and when a lot of their systems are being automated, they need to be able to rely on fast, secure and reliable wireless internet. What we are doing is about much more than giving people the ability to watch 'Netflix', it is actually contributing to the economic value of Taranaki."
Now that Primo is a well-established business, it has also attracted the attention of some very big corporates in the region too. From helping the oil and gas industry to stay connected, to setting them up with some pretty high end gear, Harrison says being local has been crucial to their success.
"Because we are on the ground here, we can listen to what they want to achieve, and work alongside them to get there.
"We've also invested a lot in infrastructure, building towers right around the mountain to create full coverage. It took around 15 years to get there, but now it is very substantial and allows us to offer a service the national players can't."
The business has also expanded its service offering, making use of the New Zealand-wide fibre/DSL broadband network to provide services to businesses and homes nationally, and that includes the latest UltraFast Fibre. Because while Taranaki is where it all began, Harrison knows that Primo's value lies in being Kiwi-owned and operated – something all New Zealanders can benefit from.
"We're a fully-fledged telecommunications company now. About a quarter of our customers are on cable, and we can look after them anywhere in New Zealand. And because our help desk is dedicated to our Kiwi customers, it pays off for everyone in terms of getting things done right."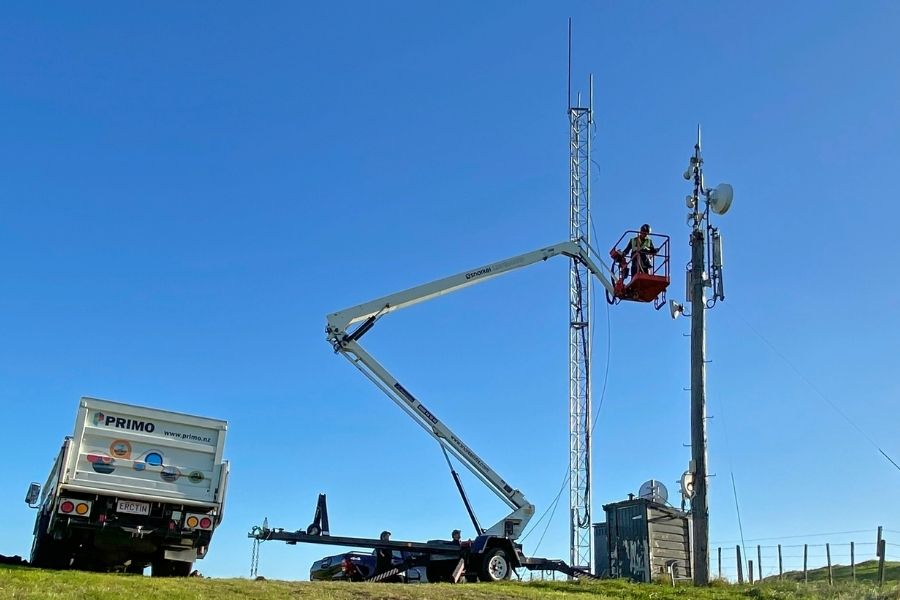 However the journey to running a successful business hasn't been without its fair share of potholes on the way. In the beginning, the financial side of things was always quite stressful, managing cash flow was tricky and Harrison admits to trying a few things that didn't work. He also struggled to get the right support from the bank, as they couldn't understand that the business' assets weren't actually the equipment and the technology, it was his customers.
But today, with around 4,500 customers right across the Taranaki region, the bank is very happy with the numbers. And Harrison is also very happy with his customers. So much so that he supports his community in more ways that you can count on two hands.
"We wouldn't be where we are today without the people of Taranaki behind us, so giving back is a big part of what Primo does. There's over 100 sporting and not-for-profit organisations that we provide free services to, including wifi hotspots at rural halls, to sponsoring the penguin cameras at the port so people can see the eggs and chicks during nesting time.
"It adds up to more than $10,000 per month, and we love that we are able to do that. Because at the end of the day, it means so much to the Hospice that they are able to run their charity shop and care facility without an added but necessary expense, and that the hospitals can ensure their patients can stay connected with family."
It seems that for the self-confessed 'high school dropout', things aren't going too bad at all. But Harrison says he still has plenty more he is looking to achieve, with his main focus set on helping more Taranaki businesses to grow.
And whether that be helping to monitor the 8,000 pest traps for the local council so that they don't have to manually walk the line, to setting up sensors for water tanks to monitor levels, Harrison will always put his hand up for the job. That's just the kind of guy he is.
Story created in partnership with Venture Taranaki.
---
Innovation Nation is a series celebrating stories of innovation and entrepreneurship from around New Zealand.
Innovation Nation proudly supported by: