The Founders Dilemma: Knowing When to Accept Outside Help
---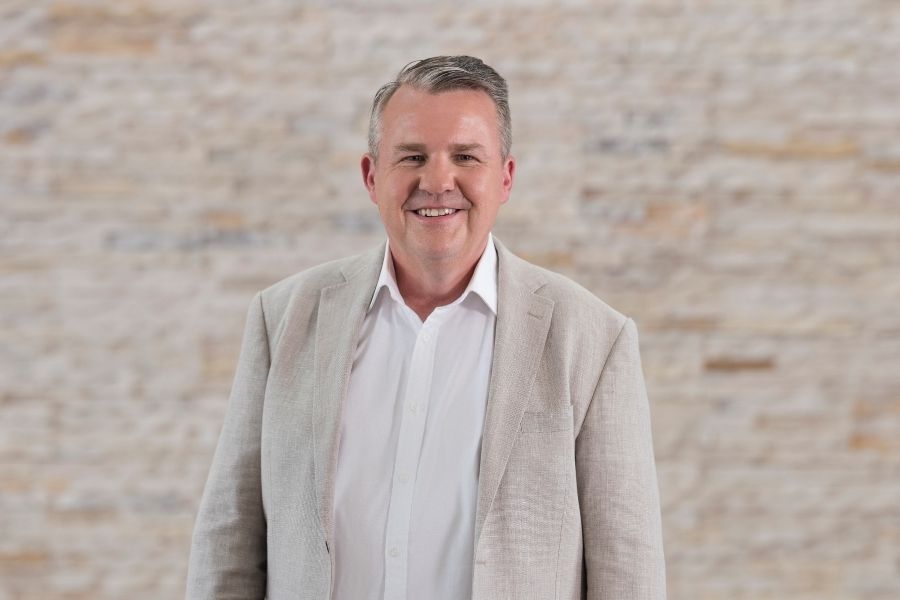 Sydney based global provider of workforce management solutions, Humanforce were bootstrapped for 17 years before raising $22.5M from US tech investment fund Accel-KKR in 2019 to accelerate global growth. We talk with founder Bruce Mackenzie about his company's unique path to securing outside funding and his lessons for entrepreneurs about knowing when the right time is to accept outside support.
NZ Entrepreneur: Humanforce was bootstrapped for nearly two decades before accepting outside capital – was it always the plan to not accept investment for so long, or were their unique circumstances that allowed the business to operate that way?
Bruce Mackenzie: It was never intended that Humanforce would operate without outside capital for any length of time, but I was always aware that we didn't want to take investment into the business just because it was available. I had been through the process of capital raising before with a previous business and knew just how much work and what risks were present through the process. I didn't want to step back into that world lightly. I wanted to raise capital when there was a clear business reason for doing so, when the time was right and with the right partner.
In terms of the circumstances that allowed Humanforce to operate without outside investment for so long, we were fortunate in that our legacy business model of selling licenses meant that we would receive the bulk of sales funding upfront, with an ongoing maintenance and service amount of roughly 20%. This meant that from an early stage we had a handle on our cashflow and could make investments to support growth ourselves without needing an outside partner.
NZE: Why did you eventually raise outside capital?
BM: There were a number of reasons why the time was right for Humanforce to raise capital when we did – but they all centered around the fact that extra funding coming into the business would allow us to strengthen our offering for customers and expand market share.
At the time Humanforce was transitioning our product from being sold under a license model to operating as a full SaaS business. This meant that money coming into the business would now arrive in a different way and that we also needed to make strong investments in upgrading our own technology stack. Enhancing our own systems would help ensure that we offered the best product to market and could attract the right technical talent. After all, you will struggle to get the best developer talent to work in your business if you ask them to work with a tech stack that isn't at the cutting edge.
An important byproduct of capital raising that often gets overlooked as well is that if you accept capital from the right partner, it can actually help boost your own businesses profile and credibility. This is important in helping attract great executive level talent, who will be your next generation of business leaders helping the company achieve its next phase of growth.
NZE: In your opinion what are the risks with capital raising and bringing on outside investment?
BM: Founders and entrepreneurs need to remember that not all money is the same. Every time you take investment from an outside party there is a risk that it will disrupt the business if you haven't chosen your new partners wisely. Yes, they have a vested interest to ensure that the business is successful so that they benefit as well, but all money comes with attachments and conditions.
You have to be careful as well that the people around you, such as advisors, aren't pushing you towards the wrong partner. Just because someone is willing to invest larger amounts of money into your business doesn't mean that it is the best business decision, so you need to be wary that you aren't listening to people directing you towards bad money.
Critically though and what many entrepreneurs can overlook when assessing if they should raise capital is just how intensive and arduous the actual process is. It can take six months of work just to prepare for and go through a process of meeting targeted VC firms to assess what interest there is for your business and which partners might be the best fit. During this time when the executive team is undertaking a large volume of international travel and investment meetings, you can get so fixated on getting the cash, that the actual running of the business can be somewhat overlooked and suffer. While you're busy chasing after other things, critical indicators in the business can start to taper off which can harm sales at the very time you need to have a strong pipeline of activity to make the business attractive to outside investors.
NZE: Talk us through your experience securing outside funding? Can you share any lessons you learnt or insights for other entrepreneurs embarking on funding rounds for the first time?
BM: While Humanforce was established across Australia, New Zealand, Asia and was making inroads into the UK and Europe – we had yet to secure a strong foothold in the North American market. This helped narrow our focus for where to seek funding as I believed that to grow operations in America, we would need a partner based in that market to support our efforts.
Many entrepreneurs will bring on advisors to help them connect with VCs, set-up meetings and manage funding activity. While this has some advantages, I wanted to be closer to the process to get more of a feel and understanding of the potential partners given we could be tied together with in the future. Prior to travelling to North America, we reached out directly to a range of VCs in San Francisco, Silicon Valley, Boston and New York. From this outreach we then vetoed a number of firms due to not being the right fit.
We then arranged meetings across North America with 17 major VC firms and potential investors ahead of travelling to present to each of these. From there follow-up meetings, conference calls and sharing of information occurred with a shortlist of potential investors as both sides went through their due diligence.
NZE: What has the funding through Accel-KKR allowed Humanforce to do that it otherwise wouldn't have been able too?
BM: Companies that are bootstrapped have less stakeholders in the business to answer to, which can appeal to many entrepreneurs following a vision. However, there are significant limitations with this approach, including limited pools of funding meaning you often have to prioritise investment into areas of greatest need and budget for activity sequentially.
The funding from Accel-KKR has allowed Humanforce to make investments in the business in parallel. While we made significant investments in enhancing our tech stack, we were also able to upgrade our security and invest in a new CRM. Without outside capital we might have had to plan these activities out over a much longer timeframe which would have delayed benefits to the business and not allowed us to grow as quickly.
NZE: When should a founder or entrepreneur seek outside capital? In what circumstance would you advise business owners to accept outside support today?
BM: There is no magic moment that all businesses reach where they should pursue outside capital, or if they should accept outside investment at all. Every business' journey is different. However, founders and entrepreneurs usually have a gut-feeling for when the time is right given how close they are to the business, their customers, and the wider market.
Accepting outside investment as a business founder does make sense when you've got a solid base of clients and recurring revenue, cashflow worries are long in the rear-view mirror and the executive team have solid business metrics that you understand and can project future outcomes around. With proper business metrics you should be able to see what return a million-dollar capital injection will deliver in terms of business growth in the future and then whether pursuing these extra funds makes sense.