Eat A Rainbow Foundation borne out of lockdown generosity
---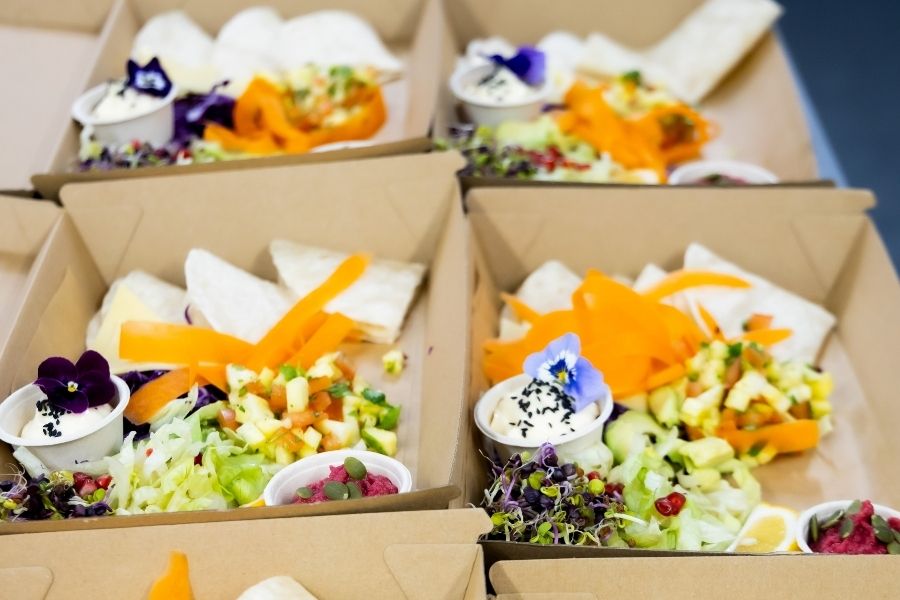 Momo Martin and Michelle Hartley, with the support of fellow charity trustees, have launched the Eat a Rainbow Foundation off the back of two other food-based businesses they run. In addition to providing high-quality catering through Theory Food, and making nutritious frozen ready-made meals through Eat a Rainbow, the Eat a Rainbow Foundation is set up as a charity that will donate meals in their community. The social entrepreneurs shared their story with Katherine Blaney.
"It was just values that we practice with Theory Food about the community and doing what we can with what we have," Martin says. The catering business has been operating for a few years now and both Martin and Hartley wanted to be in a business that was doing good.
With undergraduate studies in commerce and international relations, Martin had grappled with how business fits with communities and their development, and has tangibly wrestled with this in the growth of their business and their position in the continuum between traditional business and a charity. "It's more than just the quality of food we make, but the choices that we make like using sustainable packaging, going the extra mile with recycling, how we treat our staff, and donating 10% of our revenue to a charity," said Martin.
When their clients book a catering order, they can see the amount Theory Food contributes to The Eat a Rainbow Foundation at the bottom of the invoice. They have supported a range of local charities through their work including their current charity partners, Roderique Hope Trust, which assists with emergency housing for families who are homeless, and Gabby's Starlit HOPE which supports children in hospital fighting cancer through random acts of kindness.
The Eat a Rainbow side of the business developed when they took over a kitchen space that had already been creating healthy meals. The Eat a Rainbow meals are nutritionist approved and are designed to encourage young children to eat healthy food and vegetables, support elderly people with easy meals, and encourage individuals to take care of themselves with affordable and nourishing options.
It was only a few months before the 2020 lockdown when they had taken over so when that hit, they were ready to help feed people in the community. Their existing relationships with charitable groups allowed them to distribute meals through these organisations. This attracted a lot of donations and support from the community. Martin and Hartley noted, "After the 48 hours' notice for lockdown happened, we pivoted the goals of the business—we discussed with our charity partners their ongoing needs, whether it be families needing support with food due to financial challenges or sending meals to local child cancer families that were still needing to travel for treatment."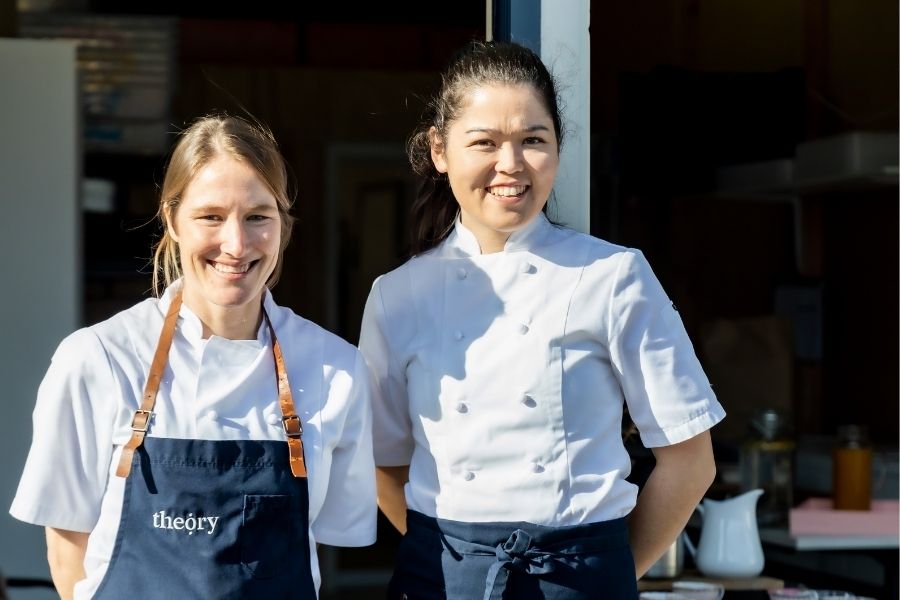 It also caught the attention of the Governor-General of New Zealand, Dame Patsy Reddy and her husband Sir David Gascoigne. Martin received a text that she thought must have been meant for someone else advising that the Governor-General would like to visit. Their Excellencies visited their kitchen and helped prepare meals that Martin and Hartley were donating to the parents in the children's ward that evening. "We really found it inspiring to talk to her about our business," notes Martin.
The donated meals mean a lot to the families that receive them through the Foundation, which is made possible by their partnerships. Gabby's Starlit Hope Charity assists with distributing the meals to the children's ward at Taranaki Base Hospital for parents with children admitted outside of meals times. They also go to the Ronald McDonald House in Auckland as well as local families with children who have cancer. The Roderique Hope Trust are able to use the meals to support families when they move in and out of emergency housing and support them through challenging times. Martin and Hartley are looking forward to supporting other charities in time.
Donations can be made through the Eat a Rainbow website.
When Martin and Hartley first started they didn't always know how to share the community contributions they were making, but through the support of stakeholders, learned that customers actually liked to hear about it. Clients who didn't have the budget to donate to charity liked that they could make a difference through choosing their caterer, and other companies noted that their values aligned. They also both agreed that they enjoy seeing the social enterprise space in New Zealand develop, and finding ways to support charities within their current business models. They are really excited to see a lot more happening with social enterprise in New Zealand.
After self-funding the catering company—and starting with just $536—Martin and Hartley have gradually learnt to be more confident. Martin says, "Don't downplay what you do. If you don't believe in yourself, other people won't believe in you, so it's important to have that self-confidence. It helps other stakeholders understand what you do too. After growing, we updated our branding and that was when we really got booked out—our brand developer understood us better because we could communicate what we did better."
Regardless of challenges they faced, Martin wouldn't change their journey over the last few years. "We've always just put one foot in front of the other. Dream big, start small."
Story created in partnership with Venture Taranaki.
---
Innovation Nation is a series celebrating stories of innovation and entrepreneurship from around New Zealand.
Innovation Nation proudly supported by: