Innovation and entrepreneurship conference for Hawke's Bay
---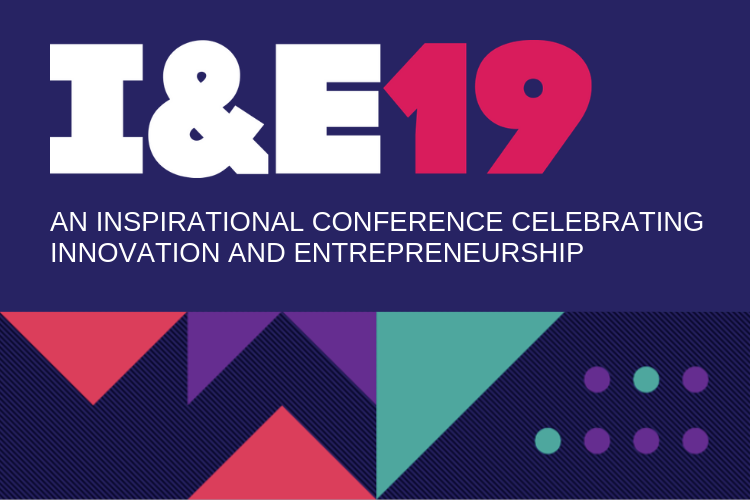 Fostering economic growth through new ideas, inspiration and thinking. That's the promise of I&E19, a new national conference celebrating innovation and entrepreneurship held in Hawke's Bay, in early November.
Carolyn Neville, CEO of Business Hawke's Bay, organiser of I&E19, says that the conference has brought together a fantastic line-up of speakers, all experts in their field.
"I&E19 is not to be missed. It will be an absolute master class. We've drawn together a top-drawer line up of speakers and panelists; innovation leaders, serial entrepreneurs, and experts in their fields. They've 'been there and done that' and their stories, insights and experience will inspire.
"People will leave I&E19 absolutely buzzing and fired up to implement what they've learned.
"Greater innovation and entrepreneurship will unlock Hawke's Bay's and New Zealand's full potential. To create a thriving national and local economy and greater household wealth we need a strong start-up and early stage ecosystem and high growth companies that create higher value jobs through innovation.
"That's why encouraging innovation and fostering entrepreneurship is so important," says Mrs Neville.
Hal Josephson, I&E19 programme chair says that the conference has something for everyone.
"Being innovative is a global disruptive mega-trend. At I&E19, conferees will learn how to embed innovative and design thinking and best practices into their businesses.
"Those who attend will get the chance to connect with successful innovators and entrepreneurs from all over New Zealand and discover new ways to think about future opportunities, innovation and growth. I&E19 is geared to inspire and invigorate regional businesspeople to innovate locally in order to thrive globally," he says.
The I&E19 conference programme is fast paced and interactive. There are three keynote speakers, all chosen for their experience and unique perspective.
Kerry Topp, Associate Director, Transformation & Innovation at Datacom.
Kerry will be speaking on 'Inclusive Innovation & Growth' how the key trends underlying rapid technological change are shifting and address how leaders can better embrace the changing future of work. Kerry is a truly brilliant speaker, he's a proud Kiwi who is driven to increase New Zealand's prosperity, wellbeing and capability.
Kaila Colbin, Co-Founder, BOMA and Ministry of Awesome.
Kaila will talk about the exponential rate of change happening around us and what the future needs from us as leaders.
Katelyn Choe, Consul General, US Embassy.
Katelyn will be speaking about 'Why there's never been a better time to take your innovative business to the US Market'. She'll share case studies of New Zealand businesses that never thought they could but are now enjoying huge success on the world stage.
In addition to the keynotes, there are three panel sessions;
1. Entrepreneurship stories from start-up to scale up, where three Hawke's Bay entrepreneurs share their stories, featuring George Miller from Mogul, Luke Irving from Fingermark and Kim Thorp from Black Barn Vineyards
2. Innovation strategies: tactics and lessons learned featuring innovation leaders: Sonya Crosby Head of Innovation from BNZ, Pete Hobson Innovation Manager from Z Energy and Ross Pierce, Programme Manager from Callaghan Innovation
3. Innovative thinking applied to your business, featuring Martin Bell, Director of Innovation & Entrepreneurship from AUT and Nick Churchouse, GM People and Practice from Creative HQ
Also on the programme is one of New Zealand's youngest entrepreneurs; Georgia Tiatia Fa'atoese Latu, co-founder of Potiki Poi and winner of the GirlBoss 2019 TrailBlazer award.
"We're excited to bring Georgia to Hawke's Bay and encourage the next generation of Kiwi innovators," says Mrs Neville.
"I&E19 will be informative and entertaining, with lots of opportunity to interact with speakers, probe issues in-depth, ask questions and network.
"Business Hawke's Bay is proud to host I&E19, it caps a busy year of activity geared towards driving innovation and entrepreneurship in our region."
I&E19: A national conference celebrating innovation and entrepreneurship
When: Friday 8 November (8:45am to 5.30pm)
Where: Napier Conference Centre, 48 Marine Parade, Napier
Information: http://www.ie19.nz
Price: $249 incl GST (save $50 for a limited time)
I&E19 is a Business Hawke's Bay led activity, and key action under Matariki, Hawke's Bay's Regional Development Strategy for economic and inclusive growth; specifically Pillar 4: Economic Gardening; supporting our businesses and industries to grow, be more innovative, sustainable and inclusive and Pillar 5: Promoting Our Place, attracting talent, businesses and investment to strengthen and diversify our economy.
---
For more information, contact Brenda Newth on 021 655 534
Like this? Get entrepreneur articles by email.