Founder interview: Cecilia Robinson of My Food Bag & Au Pair Link
---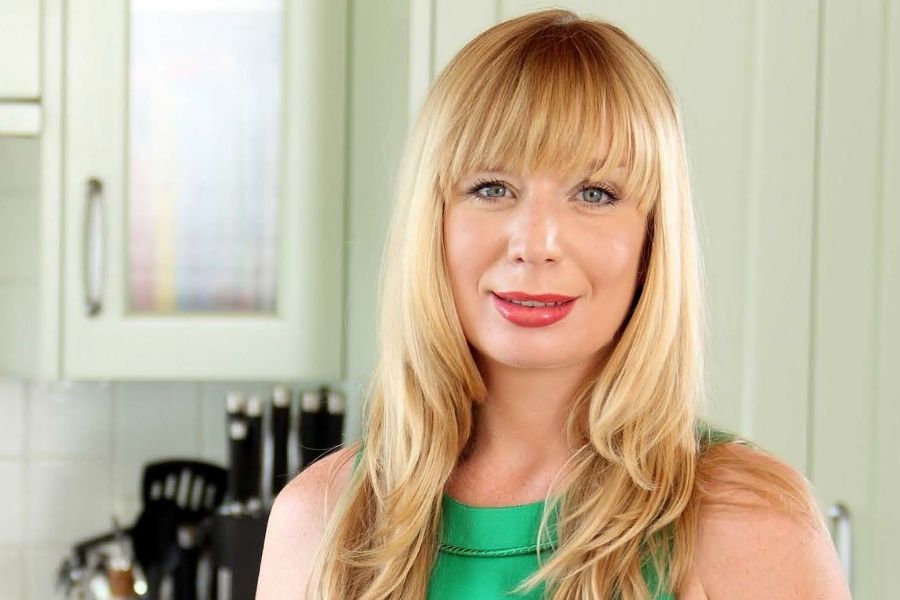 Great businesses are started everyday when people act upon an opportunity. We talk to the recently crowned Young New Zealand Entrepreneur of the Year, Cecilia Robinson about her journey so far.
NZ Entrepreneur: how did your business building journey begin and what inspired you to start creating businesses? Do you come from an entrepreneurial background?
Cecilia Robinson: I started Au Pair Link when I was 21. Au Pair Link was truly a labor of love and came from my experience of being an Au Pair myself in America about ten years ago. I founded Au Pair Link from our small two bedroom apartment in Auckland City and since those early days in 2007 the business has gone from strength to strength and we now employ close to 50 staff nationwide. Nowadays I am largely strategically involved in Au Pair Link and leading our business into a new generation.
Our other business, My Food Bag, was launched in March this year. We had seen the concept overseas a few years earlier and when I was overdue with our son (Thomas) I decided it was a good time to write the business plan for My Food Bag. Four hours before going into labour I finalised the plan and four weeks later we were presenting it to Au Pair Link's board. The business concept quickly gained momentum and backing and soon we had assembled a fantastic team consisting of business dynamo Theresa Gattung and Masterchef winner Nadia Lim. My Food Bag has gone from strength to strength in the past 6 months and is now four times the size of Au Pair Link and growing larger by the minute.
In terms of an entrepreneurial background – my family has a history of owning businesses, which I think for me means that I have a strong sense of wanting to do things myself. More than anything though, I believe it's the combination of my husband and I that creates the entrepreneurial environment in our little family. We love to bounce ideas and concepts off each other and we manage the businesses together.
NZE: What achievements are you most proud of during your career and is there anything that you still want to achieve but haven't yet?
CR: Au Pair Link has achieved some amazing world firsts. An important achievement for us was that we were the first Au Pair Company to become licensed as an early childhood education provider. In addition to that, we are now one of the largest Au Pair companies outside of the USA and one of the top 5% of agencies in the world. We are the largest by quite a stretch in Australasia.
For Au Pair Link and myself, we have had some fantastic accolades, including: winning "Best SME"; placing 12th on the Deloitte Fast 50; winning 'Businesswoman of the Year' and 'EY Young Entrepreneur of the Year'. However, what really inspires me is that we have placed very highly on the Kenexa best workplace and this year we are a finalist in the best small/medium workplace. That's something I am very proud of.
At 28 I am really only at the start of my entrepreneurial journey and there are so many things left to achieve. I look to some of this country's most amazing entrepreneurs (Rod Drury among them) and the list of 'what's next' is very long. In terms of our businesses – for Au Pair Link I want to continue growing and revolutionising the early childhood market. I have a strong belief in home-based early childhood education and I think the industry has so much potential and growth opportunity.
For My Food Bag, I believe the opportunity for our business growth is exponential and we have some key projects to achieve and deliver over the next period – and I can't wait for the challenge.
NZE: What was the most painful lesson you've had to learn in business? Have you experienced any bad times?
CR: I think every business person has experienced bad times and many painful lessons. Frankly I think those instances are the ones that make you a better business person and make you stronger. In both our businesses we have had some real challenges to overcome and I think that the true measure of you as a person and the resilience of your team is determined by how you manage those tough times. People don't judge you by how things are going when it's going 'swimmingly well' – they judge you by what happens when it doesn't.
NZE: What motivates and drives you to keep innovating and building new businesses?
CR: I think the entrepreneurial gene means that you are continually looking to improve things and innovate. I have recently become more involved in Au Pair Link after having a huge focus on My Food Bag for an extended period. Coming back in to Au Pair Link, I have realised that the team has really missed me. The key thing I noticed to be missing in Au Pair Link when I wasn't as present was the ability to say 'Yes'.
What I mean by that is that often when businesses grow you put processes and systems in place to support that growth. Those are essential to create and maintain a high performing business. However what sets the mark of a true entrepreneurial business is the ability to be nimble and respond fast. My motto is 'Find a way to say YES, rather than a reason to say No' as well as 'Think BIG'.
Entrepreneurs often have a crazy idea and instead of dismissing it they say – 'Yes I can do that' and they often look at a market and see a huge opportunity. An example of this is My Food Bag, I knew nothing about the food or distribution industry but saw the concept and fell in love with it. Instantaneously I knew that if I didn't do something I would be very disappointed with myself. So I found a way of saying yes – which in this case meant involving key stakeholders to execute this business idea and frankly we haven't looked back.
NZE: Many people put off starting a business because they don't have any money. Does it really take money to make money?
CR: I'm not sure many people start businesses because they don't have any money. Generally I think people start businesses because they have got a good idea and/or a passion for something and they want to share it with other people. I also think that people often have a sense of wanting to control their own path in life and having your own business can help with this.
We started Au Pair Link with nothing in the bank and had to fund our start ourselves. This was really hard and it took a long time for us to be able to scale and grow.
Having funding and more importantly contacts across many different areas has made a huge difference for My Food Bag. In My Food Bag, we have invested in the business prior to launch and this has enabled us to provide a really solid proposition and product to our customers. Because Au Pair Link has been very successful, we have also been able to leverage off the systems, processes, team and contacts within Au Pair Link and this has been a key success factor for My Food Bag.
NZE: What are the three most important business skills you would advise up and coming entrepreneurs to develop?
CR: Generally entrepreneurs have a really good ability to identify an opportunity and 'go for it'. I think often the key areas we need to work on are developing sound processes and systems. Especially at the start of an entrepreneurial journey when you often have little or no support. Entrepreneurs need to identify areas where they can easily up skill so that they understand the key drivers behind their business and have the skill-set to analyse this data. For an entrepreneur it's important that you have sound financial understanding and excellent business practice. I would also encourage anyone going into business to ensure that they fully understand their role and obligation as a Director.
NZE: You have started two very different – how do you know when you are on to a good idea?
CR: For Au Pair Link I realised I was on to something good when I started getting phone calls at 7am in the morning from potential customers. I quickly realised there was demand from customers for our Au Pairs and this made me feel confident that the business idea was sound.
For My Food Bag, we floated the idea with a focus group prior to launching and every single person in the group said they would subscribe to our concept after having trialed it – and 6 months down the track at least 80% of that focus group are still customers.
I think for both our businesses I absolutely love our concept and we use both products ourselves (we have an Au Pair and subscribe to My Food Bag weekly). I think it's pivotal for you to be passionate about what you do and through that passion you will convince others that it's a good idea too.
NZE: Why do you think you've been so successful? Is there a secret formula?
CR: Anyone that knows our businesses understand that my husband and I have equal involvement. He has been pivotal in the success of both our companies and while I'm the person that says 'let's do this' he will often say 'yes but let's analyse it first'. This has been the perfect combination for us. I remember my father-in-law making a speech about us on the night of our engagement and he said that we 'bring out the best in each other'. This is certainly true in not only our personal life but our business careers as well, we absolutely bring the best out in each other. Without James neither of our businesses would not be as successful as they are.
I think the other key reason for my (and our) success has been our ability to take risks and 'say yes'. Add a good dollop of hard work and self-belief into that and I think that brings out the right environment for an entrepreneur.
NZE: What do you think are the things New Zealand needs to improve upon when it comes to creating more successful businesses?
CR: I think a key challenge for New Zealand businesses is achieving scale. I often find that New Zealand business people are stuck in the 'self-employed' rut where you don't have the ability to step away from your business. Often this means working much harder – and often for less (at least initially) than what you would have when working for someone else.
Therefore I think the key to success is being able to scale your business and make yourself redundant (or replaceable)! I also think that we need to make sure we think big and understand the total opportunity when identifying a business idea both in New Zealand and overseas.
NZE: You've already achieved so much in terms of business success. What's next for you?
CR: For My Food Bag we have a very exciting period ahead of us where we are introducing more products and diversifying our offering significantly. In addition to this we are on the cusp of launching our new website and expanding our business into new areas.
For Au Pair Link, we are just about to launch a massive piece of technology which is a New Zealand first and will revolutionise the way au pairs and families find each other. In addition to this we are at the start of introducing a couple of new services as well as some exciting new early childhood projects.
Other than that, my big focus is on our family and my 14 month old son. We have a family vacation planned over the Christmas break and I can tell you we surely are in need of a break!